With their comforting aesthetics, consumer-friendly discounts, and promises of improved mental and physical health, it's no wonder that wellness brands are on the rise during a tumultuous 2020. While wellness has quickly emerged as a diverse arena, with many different types of brands catering to different needs, one vertical that's seen particular traction this year is food-based brands. As homebound consumers look for ways to maximize convenience without sacrificing health (or taste), companies that offer either online marketplaces or meal services built around healthy options have powered significant Earned Media Value (EMV) growth. To better understand what's hot in wellness, we took a look at some of the vertical's most prominent food-based brands, highlighting the content trends and ambassadors powering momentum within this exciting—and necessary—space.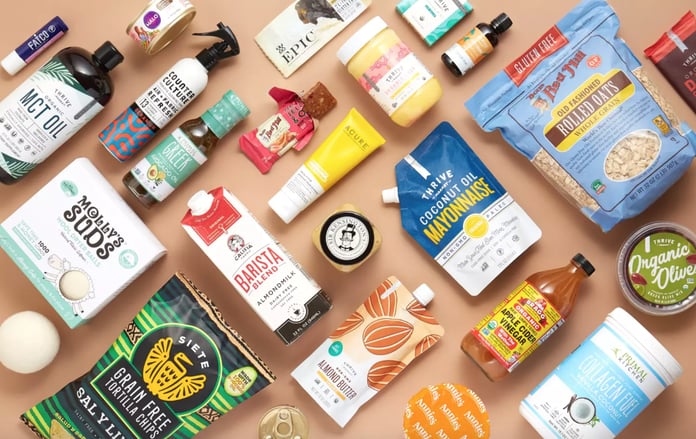 Thrive Market Catches on With Lifestyle YouTubers
Offering consumers an online marketplace for the delivery of products from healthy, wellness-focused brands, Thrive Market has proved particularly popular among lifestyle YouTubers who specialize in healthy cooking and fitness content. The brand's top EMV drivers for the year so far were vegan food vlogger Caitlin Shoemaker, keto enthusiast Kristi Davis, and medical-themed YouTuber Mike Varshavski (Doctor Mike), who generated a respective $579.9k EMV, $525.6k EMV, and $408.6k EMV. While these influencers' mentions of Thrive Market were largely confined to discount codes, their diverse backgrounds effectively demonstrated the brand's holistic approach to community-building, drawing from all corners of the wellness space.
In all, Thrive Market collected $11.8M EMV from January to July 2020, enjoying a 69% year-over-year growth. The brand saw notable potency from its ambassador community, with content creators averaging $12.0k EMV each—nearly double the respective $6.8k EMV and $6.3k EMV averages achieved by the other two brands in this post.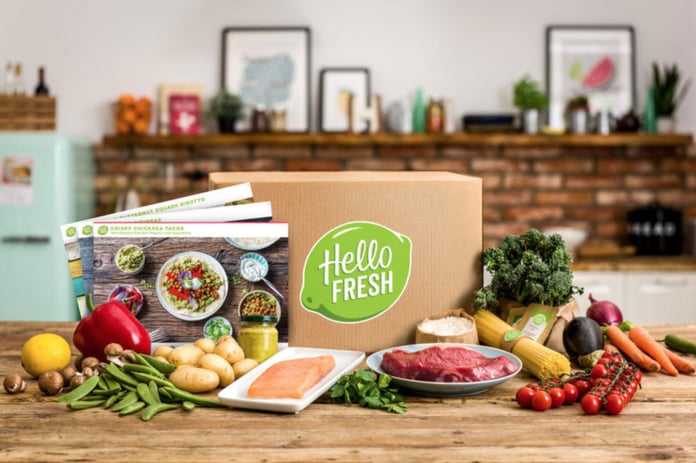 HelloFresh Influencers Get Engagement With Discount Code Content
HelloFresh, which offers a variety of meal-kits to health-conscious consumers, bills itself as the most popular meal-kit service in the U.S. Much of this online buzz stems from the brand's dominance on YouTube, which, like Thrive Market, is powered largely by discount codes. Of HelloFresh's $11.0M EMV from January to July 2020, $6.3M EMV (57%) was generated on YouTube, underscoring the channel's critical importance for the brand.
However, an even larger portion of HelloFresh's EMV total—$6.5M EMV (59%)—originated with posts bearing language associated with discount codes, most often advertising 10 free meals or $60-$90 off. While many of these posts, often from brand partners like actress Lea Michele or beauty YouTuber RawBeautyKristi, expressed genuine enthusiasm for HelloFresh, the brand's 29% YoY EMV decline (despite a 5% YoY community growth) suggests that HelloFresh could re-spark passion by shifting to a more organic content creation model.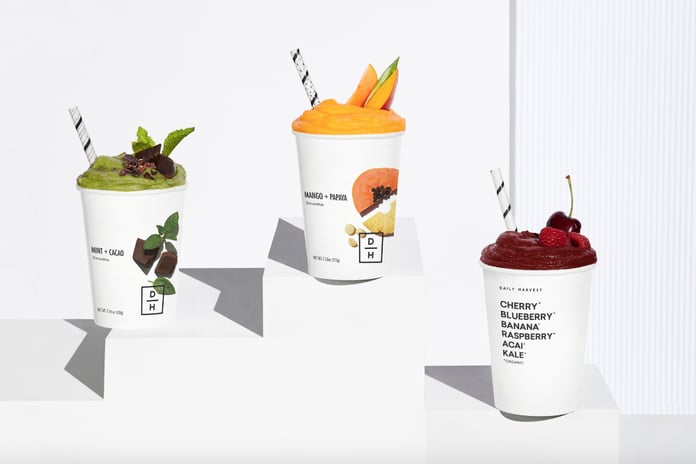 Daily Harvest Earns Substantive Endorsements in Sponsored Content
An up-and-coming brand within the increasingly competitive food and wellness space, Daily Harvest netted $7.0M EMV from January to July 2020, an impressive 209% year-over-year growth. The brand's chef-crafted, nourishing meals and snacks have attracted a multitude of new fans: Daily Harvest's 1.1k content creators during the time period monitored represented a 238% YoY community expansion, with these incoming ambassadors powering $4.9M EMV.
As was the case with Thrive Market and HelloFresh, much of Daily Harvest's high-impact content were posts featuring discount codes in lieu of more personal endorsements. Nevertheless, these discount-centric posts did occasionally include heartfelt brand sentiment: in an April "How I Spend My Mornings in Quarantine" video from YouTuber Olivia Rouyre, the vlogger noted in her description text that "this partnership with Daily Harvest was planned before these crazy times, and that they're great for all times, not just while we're in isolation.
By offering services that are uniquely well-suited to the present moment, wellness-centered food brands show no signs of slowing down. Though content for Thrive Market, HelloFresh, and Daily Harvest tends to be limited to more promotional, discount code-driven mentions, as the vertical grows more sophisticated, creators will no doubt find new ways to rep their favorite services—a trend that, like wellness itself, Tribe Dynamics is sure to keep an eye on.
For more insights into the factors driving Thrive Market's momentum, and tips on leveling up your own brand's influencer marketing program, download our latest Influencer Marketing Spotlight report.