From product launches to brand getaways, January's top skincare brands definitely started 2020 with a bang. Outside the top 10 lineup of familiar faces, many smaller indie and up-and-coming brands drove notable growth in Earned Media Value (EMV), helping to narrow the gap between the skincare ranks. Tribe Dynamics investigated the sources of these January EMV surges, and we're giving you a sneak peak of the highlights.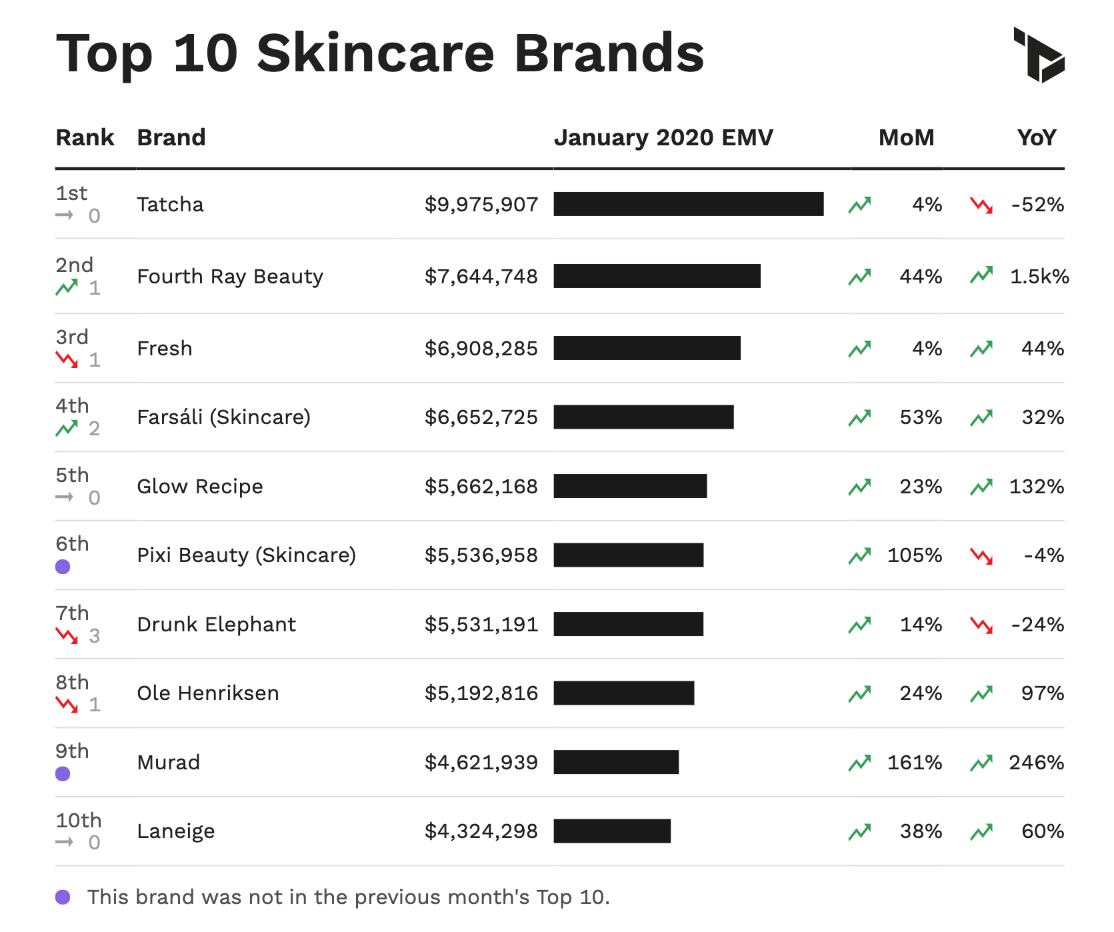 Farsáli Skincare & Ole Henriksen
Farsáli skincare and Ole Henriksen started the year off with impressive momentum thanks to exciting product launches. Farsáli skincare introduced its innovative Liquid Powder serum in January, which quickly emerged as the brand's No. 1 product, and helped fuel an overall 53% month-over-month EMV growth. Meanwhile, Ole Henriksen enjoyed a 24% month-over-month EMV surge, stemming largely from enthusiasm around its new Truth Juice Daily Cleanser—the product was the brand's No. 2 January offering, behind the Banana Bright Face Primer.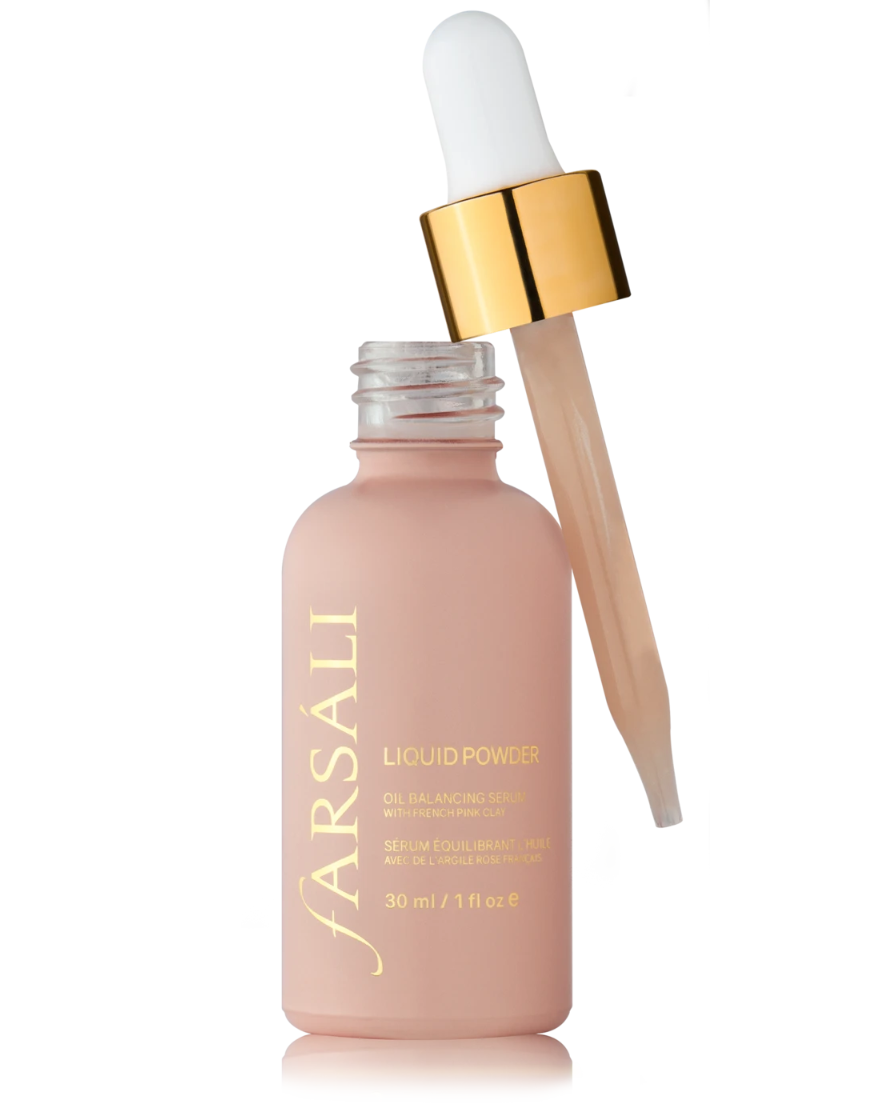 Good Molecules & Krave Beauty
Though Good Molecules and Krave Beauty missed January's top 10 rankings, these indie skincare brands enjoyed heightened influencer attention this month, experiencing respective 14% and 88% month-over-month EMV growths. Affordable skincare brand Good Molecules saw increased conversation around its Silicone-Free Priming Moisturizer, which enjoyed a 33% MoM EMV boost. Krave Beauty, founded by YouTuber Liah Yoo, also benefited from organic buzz: skincare influencer and top-earning Krave Beauty advocate Hyram Yarbro (Hyram on YouTube) categorized the brand's Great Barrier Relief serum as a mainstay in his medicine cabinet.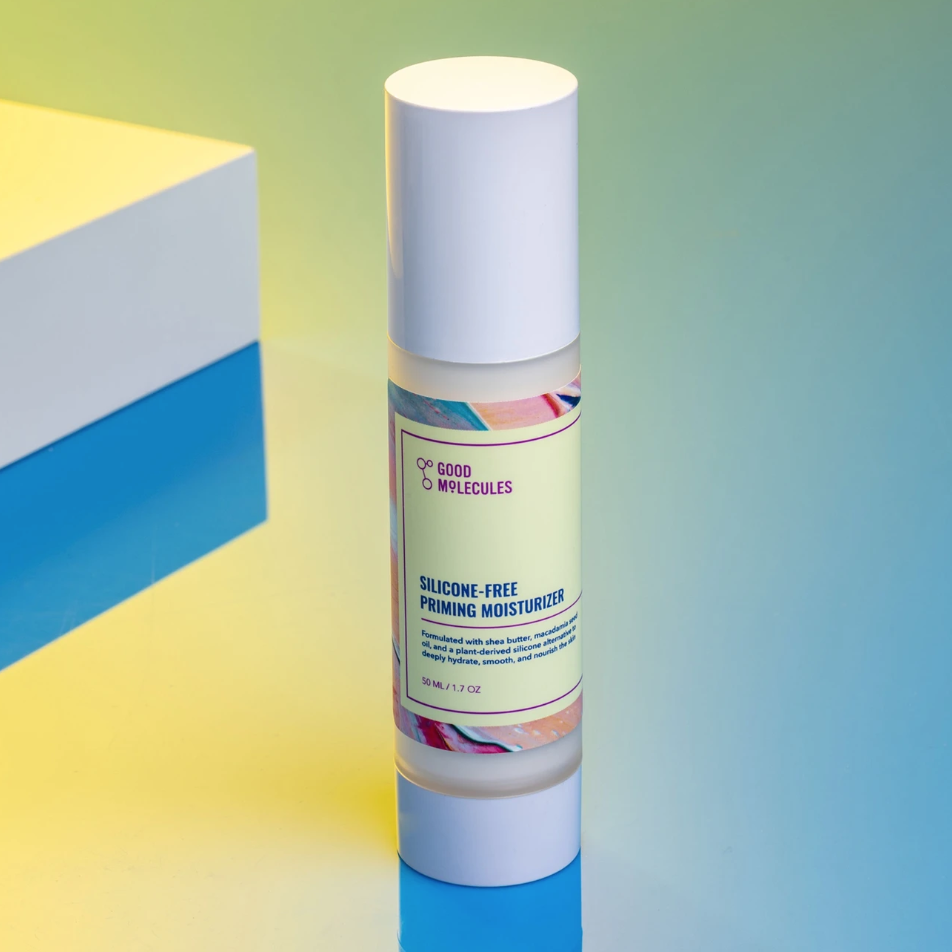 Kate Somerville
Kate Somerville celebrated the new year with an influencer trip to Park City, Utah, for the Sundance Film Festival. The getaway prompted appreciative and impactful content from bloggers like Laura Lee (@larlarlee on Instagram) and Manny Gutierrez (@mannymua733), who ranked as Kate Somerville's top-earning January ambassadors. The memorable experience fueled a notable 82% month-over-month EMV increase for the brand.
To learn how much EMV these, and other, products and activations generated, check out our full January US Beauty Tribe Top 10—now featuring leaderboards and brand stories across makeup, skincare, and haircare!