Earlier this week, Procter & Gamble announced its buzziest beauty acquisition yet: probiotic-powered skincare brand TULA. After adding indie beauty darlings Farmacy and Ouai to its portfolio in Q4 2021, the consumer product goods giant rang in the New Year with fanfare by reeling in one of social media's most talked-about clean beauty companies. Known for its superfood-fueled formulas, TULA ranked No. 1 in the skincare vertical by Earned Media Value (EMV) from January to November 2021, collecting $91.5M—a respectable 23% year-over-year growth. Notably, this figure represented the greatest YoY gain among the top 10 EMV-driving skincare brands during the time frame monitored, suggesting that TULA's growth is set to continue.
To better understand how TULA established itself as a leader in not only the clean beauty space, but the skincare category as a whole, let's take a look at the brand's earned media performance up to this point, as well as the influencer marketing strategies it deployed to inspire a dedicated, passionate community of online advocates.
TULA Expands Community via Product Discovery Tools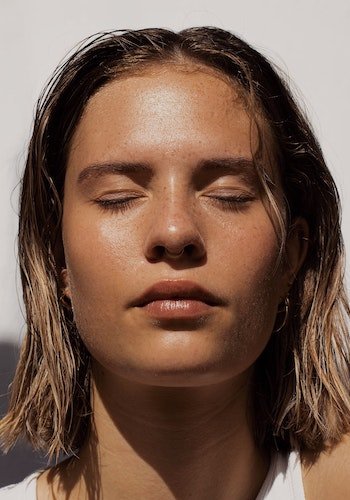 TULA's stand-out success in 2021 was hardly a fluke. For several years, the clean skincare brand has demonstrated impressive momentum on social media: after closing 2019 with $25.3M EMV, a 94% year-over-year increase, TULA surged ahead 234% YoY to accrue $84.4M in 2020. These gains stemmed largely from a significant expansion of the brand's fanbase, which grew 82% between 2018 and 2019, and 164% between 2019 and 2020. (TULA's 4.4k influencers from January to November 2021 marked a 9% YoY uptick.)
To drum up excitement for its ultra-healthy, clinically tested offerings, TULA leveraged various product discovery channels, including beauty subscription service Boxycharm and influencer marketplace Octoly. Boxycharm played a particularly pronounced role in the brand's 2019 performance: total mentions of #Boxycharm generated $790.4k EMV over the year, thanks to the inclusion of various TULA masks in the service's February and November roundups. Meanwhile, the brand doubled down on product sends via Octoly in 2020, with #OctolyFamily garnering $664.4k EMV during that year. Of the 200 content creators who used the hashtag, 139 had not mentioned TULA in 2019, suggesting that Octoly served as their initial touchpoint with the brand.
TULA Disrupts Traditional Beauty Narratives With #EmbraceYourSkin Campaign
Since its inception, TULA has championed skin health by emphasizing its products' natural, non-toxic ingredients. However, in Q2 2020, the brand also entered the conversation about mental health with its #EmbraceYourSkin campaign, which saw beauty and lifestyle influencers such as Emily Travis (@champagneandchanel on Instagram) share makeup-free portraits along with messages promoting self-acceptance. Debuting at a moment when mental health was a greater priority than ever for many, the initiative made an immediate impact on influencers and their audiences: #EmbraceYourSkin netted $7.6M EMV from 750 content creators over the year. Brand enthusiasts rallied around the campaign with even greater fervor in 2021, when the tag powered $23.2M EMV via 1.0k influencers from January to November.
A Winning SPF Product Helps TULA Buck Skincare's 2021 Slump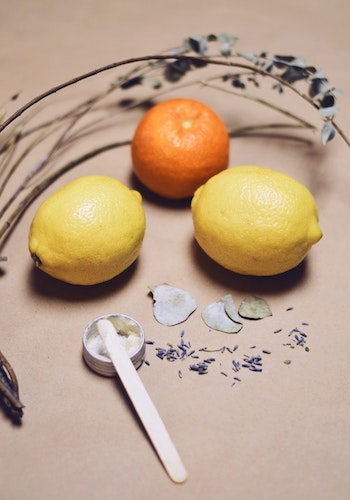 Though impressive, TULA's EMV growth in 2019 and 2020 was bolstered by wider enthusiasm for the skincare category as a whole, with influencers and consumers beginning to favor dewy, minimalist looks over full faces of makeup. Additionally, beauty aficionados turned en masse to skincare as a means of self-care during the first year of the COVID-19 pandemic. In 2021, however, many skincare brands struggled to match their previous success, as influencers instead seized opportunities to get outside and explore the natural world. While this shift contributed to YoY EMV declines for six of the top 10 skincare brands from January to November 2021, TULA held strong, thanks in large part to its Protect + Glow Daily Sunscreen Gel Broad Spectrum SPF 30. Launched in April 2020, the sun care product fit seamlessly into content creators' outdoor adventures, generating $3.3M EMV via 411 influencers from January to November of 2021 as the brand's No. 1 offering.
TULA's influencer-beloved product lineup, coupled with a powerful—and empowering—message, has transformed the clean beauty innovator into one of the biggest names in skincare. With the backing of P&G, TULA is poised to not only defend its throne, but claim an even greater share of voice in the rapidly evolving content ecosystem.
Want to level up your brand's influencer marketing strategy?
Looking to learn even more about the marketing strategies behind TULA's standout success? Tune into our episode of Earned with TULA CEO Savannah Sachs below!