If you're wondering what happened to fashion during the COVID-19 pandemic, you're not alone. With sweats now socially acceptable everyday apparel, masks the hottest new accessory, and our closets little more than storage units for unworn formalwear, it can feel like the old rules of fashion have been turned upside down entirely, and new ones are still being written. Following a seismic shift in influencer and consumer behavior, some fashion brands (like athleisure and loungewear labels) have found themselves more popular than ever, while others are scrambling to remain relevant.
To help our readers stay on top of the fashion brands, influencers, and conversations dominating social media, we're launching Wardrobe Updates, a new blog column devoted to the latest fashion influencer marketing trends. With a keen focus on innovations in how fashion brands are connecting with content creators and their audiences, we aim to not only spotlight winning and rising labels, but also surface key strategies for influencer marketing success in the seemingly anarchic world of pandemic style. (Maybe your brand will pick up a few ideas for your next influencer activation or campaign!)
To kick off our coverage of the online fashion space's ongoing evolution, we've highlighted some of the most notable trends that have emerged in style bloggers' content, as evidenced by shifts in brands' influencer marketing analytics.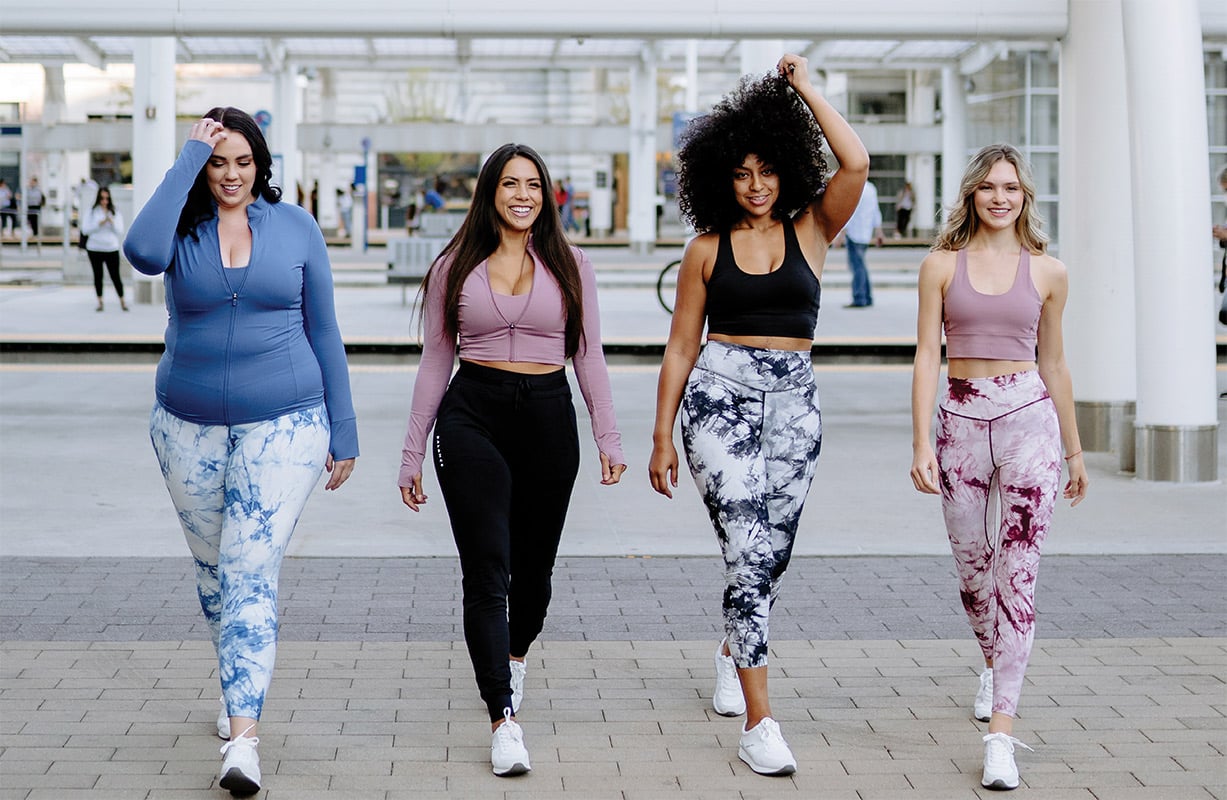 Athleisure Brands Race Ahead
If comfy, flexible tanks and leggings were already sweeping Instagram before the COVID-19 pandemic, life at home cemented athleisure's ubiquity—and made the vertical's success one of the biggest influencer marketing trends to watch for in 2021. While 2020 was an unpredictable year for Apparel brands overall, with just four of the top 10 labels by Earned Media Value (EMV) posting year-over-year growths in the metric, the top five EMV-driving athleisure brands—Gymshark, Alo Yoga, Fabletics, Lululemon, and Alphalete—all saw YoY EMV improvements. Enthusiasm for casual, sporty pieces carried into January 2021, when influencers also rallied around smaller, up-and-coming labels. For example, Balance Athletica's $4.1M EMV monthly total marked a 58% increase from December 2020, and a 78% growth from January 2020, while its community of 133 content creators represented a 96% year-over-year expansion. The mindfulness-oriented athleisure brand's rise was partly fueled by the launch of its Atmos collection: Balance Athletica teamed up with fitness and lifestyle influencers including Danyele Wilson (@danyelewilson on Instagram) to give away full sets from the range, inspiring a groundswell of enthusiasm among both participating bloggers and their followers.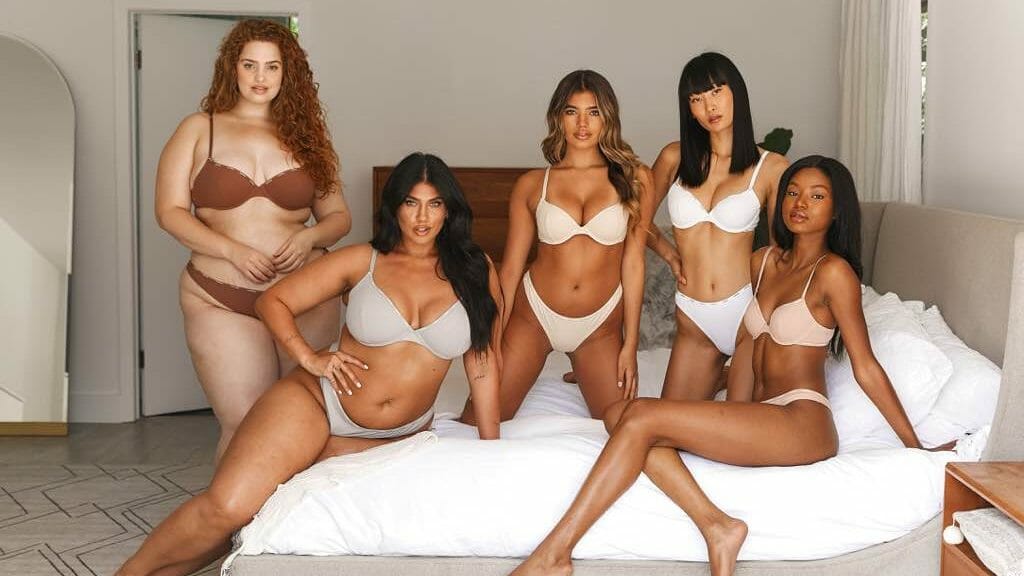 Inclusive Lingerie Is Here to Stay
The age of Victoria's Secret angels is over. Backed by fast-growing fan bases, Savage x Fenty and Lounge Underwear have proven that inclusive, comfortable, and empowering lingerie is more than an influencer marketing trend—it's a new era in intimate fashion. Superstar Rihanna's Savage x Fenty emerged as one of 2020's 10 highest-earning Apparel brands, claiming $279.3M EMV from 4.9k influencers—a 308% year-over-year EMV surge and 93% YoY community expansion. The brand owes this momentum largely to its prolific #SavageXAmbassador network, which includes micro-influencers along with the likes of rapper and collaborator Megan Thee Stallion (@theestallion on Instagram). Similarly, comfort-forward lingerie brand Lounge Underwear achieved a 131% YoY EMV increase, and 125% YoY community expansion, thanks to the consistent support of its diverse #FemaleFamily throughout 2020. Both Savage x Fenty and Lounge Underwear were among the top 15 Apparel brands by EMV in January 2021.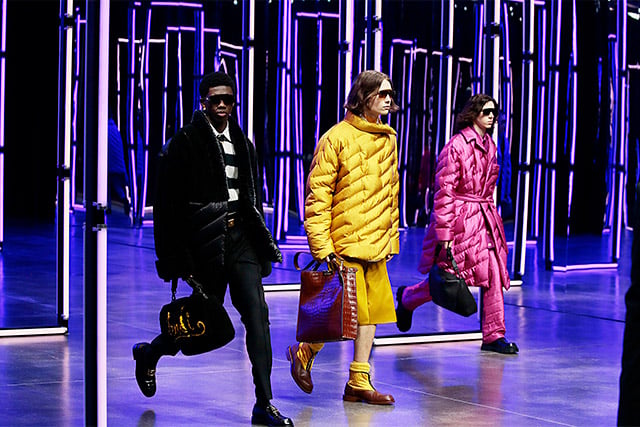 Luxury Fashion Brands Regain Ground With Digital Fashion Shows
Let's face it: last year was tough on luxury fashion brands, as economic instability, coupled with the cancellation of glamorous events, meant influencers and consumers had fewer opportunities to flaunt designer pieces. These challenges were compounded by the overhaul of traditional in-person Fashion Weeks, previously a key EMV-driver for luxury labels, as many brands opted to showcase their collections virtually as a COVID-19 safety precaution. Initially, digital fashion shows drew limited attention from influencers—but as more and more brands learned to intentionally activate content creators around their Fashion Week events, virtual Fashion Week experiences became an impactful influencer marketing trend. For example, Prada enjoyed a 16% month-over-month EMV growth in January 2021 thanks to buzz around its Menswear show, as prominent fashion influencers like Brent Rivera (@brentrivera on Instagram) and Devon Carlson (@devonleecarlson) authored partnered posts about viewing the event from home. Even more impressive, Fendi—which experienced a 27% year-over-year EMV decline in 2020—increased its haul by 47% MoM in January by inviting bloggers to share at-home outfits while preparing to watch its Menswear and Couture shows.
Fashion is a notoriously fast-paced industry, and online conversations about luxury fashion and apparel labels are certain to take even more turns in the months ahead. Keep an eye out for your next Wardrobe Updates briefing to keep a pulse on the influencer marketing trends shifting the fashion landscape in 2021.
For more insights on 2021's buzziest fashion and beauty brands so far, download our January Tribe Top 10 report!