Dubbed the Super Bowl of the fashion industry, Coachella is a popular music festival where brands activate creators using influencer marketing. Taking place over two weekends, Coachella brings bands and music fans to the Coachella Valley in Southern California for live concerts and impeccable looks. After a two-year pandemic hiatus, the 2022 Coachella Valley Music and Arts Festival was held on April 15-17th and 22-24th.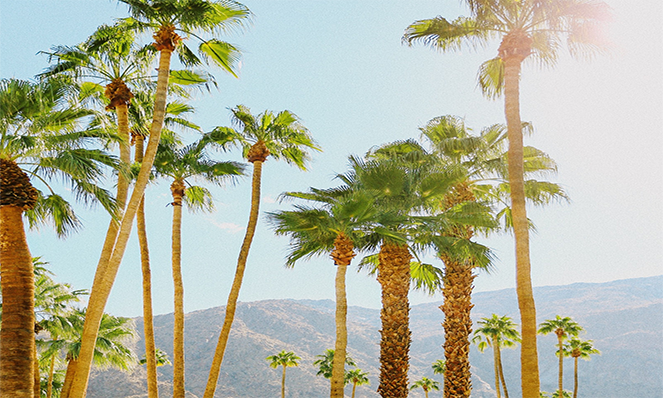 With some influencers reaching more people than the Oscars, brands invest heavily in the music festival, and reap clear dividends. During Coachella season, brands might sponsor a select group of creators, hosting brand activations and parties that encourage these creators to produce content. Such strategies not only inspire consumers to purchase their favorite festival fits, but also provide brands with a backlog of content to use following the festival.
Part of the fanfare surrounding the festival is that attendees are ultra curious about what to wear to Coachella: in the U.S., "Coachella outfits" received approximately 14.8k searches in April, while related terms sparked over 186.3k searches. All in all, the Coachella Festival is one of the Creator Economy's primary opportunities for brands to generate awareness and strengthen partnerships with their creators of choice.
We've curated a list that represents Coachella 2022's top-performing fashion brands, according to Earned Media Value (EMV).
1. Fashion Nova G
ets Comfy
Rap superstar Megan Thee Stallion (@theestallion on Instagram) shared her Fashion Nova comfy set a few weeks before Coachella. Her post, which was liked almost 2.5M times, powered $210.9k EMV, and was a top-three Coachella-related post with an apparel brand mention in April 2022. Sharing content prior to an event, as Megan Thee Stallion did for Fashion Nova, can help your brand gain momentum. Other top-performing mentions included model Georgina Mazzeo's (@georginamazzeo) Coachella recap, which netted $103.0k EMV. Additionally, Fashion Nova boasted a dedicated spot on its site featuring a festival lookbook and a festival outfits collection.
2. Welcome to COACHella
Coach made its presence known at Coachella, hosting creators at the Coach house and throwing a lavish brunch. #CoachAtCoachella garnered $1.1M EMV across 112 mentions, while Coachella posts overall collected $1.2M. At the Coach brunch, Emma Brooks (@emmabrooksmcallister on TikTok) shared a dance with fellow TikTok stars Anna Shumate (@annabananaxdddd) and Zack Lugo (@zacklugo). Emma's post netted $99.4k EMV, demonstrating the impact of TikTok-able events featuring multiple creators in your community. A top-earning advocate for the brand, Emma's posts that mentioned both Coach and Coachella garnered $259.1k EMV.
3. The World of White Fox
For White Fox Boutique, Coachella posts generated $1.2M EMV in April, a sizable 10% of the brand's $11.4M total. White Fox captured the festival outfits of its "Coachella girl gang," featuring these influencers in a poolside photoshoot decked out in big White Fox lettering. Vlogger Adelaine Morin (@adelainemorin on Instagram) drove $329.0k EMV across six posts that mentioned White Fox and Coachella. 'Too Hot to Handle' star Frankie Farago (@francescafarago) was another top-performer for the brand, driving $171.6k EMV via two posts, including one noting that "Someone called coachella the influencer Olympics and I can't unsee it."
4. "And Baby Them Gucci Coats….?!??"
During the second weekend of Coachella, musician Harry Styles (@harrystyles on Instagram) brought on pop sensation Lizzo (@lizzobeeating) as a guest star. Posting a video of herself singing on stage and sharing what it was like to perform with Styles, Lizzo included an iconic shoutout, "and baby them Gucci coats….?!??" Lizzo's post netted $178.1k EMV, while posts that mentioned both Gucci fashion and Coachella generated $1.1M EMV. In another top-performing post, Harry Lambert (@harry__lambert on Twitter), Harry Styles' personal stylist, shared a photo of Styles belting a song while wearing sequined Gucci attire, producing $150.5k EMV. In all, Lambert was responsible for $408.7k EMV in April via three posts featuring the festival and Gucci.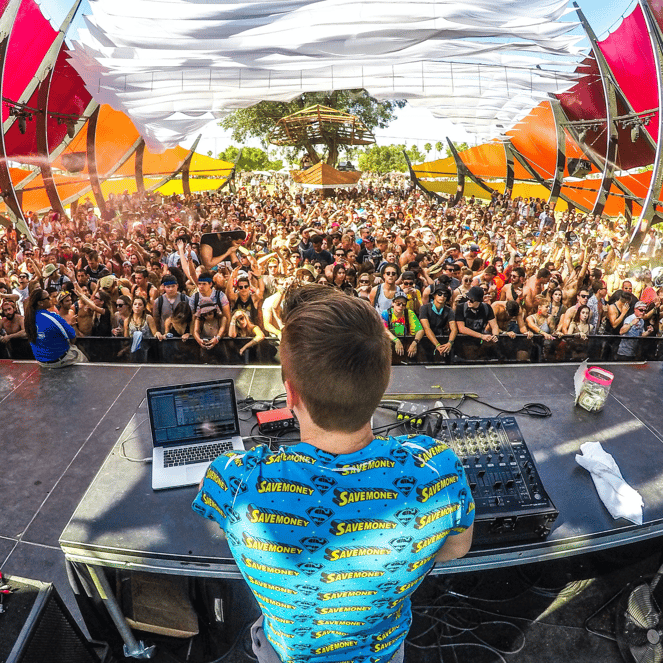 5. Don't Forget Your Steve Maddens
Steve Madden raked in a notable $1.0M EMV through Coachella posts this season. TikTok dance creator Fernanda Gimenez (@ferchugimenez) inspired $128.3k EMV by promoting Steve Madden in her Coachella fits. Meanwhile, celebrity entrepreneur Paris Hilton (@parishilton on Instagram) fueled $153.9k EMV via two posts featuring a sparkly look. Finally, fashion creator Vanessa Chen (@vivacious.honey) sparked $87.5k EMV for Steve Madden, showcasing her Coachella/festival inspo. In all, #Coachella powered $686.8k EMV, with 40 creators contributing to the hashtag. Steve Madden collected a $14.4M EMV total, making Coachella content a sizable chunk of the brand's influencer marketing efforts in April.
The Takeaway
By focusing their efforts on Coachella, these brands were able to partner with creators to spark digital attention and drive revenue. Finding relevant creators to activate your campaigns at scale, as these top-performing brands did, can be tricky. Thankfully, CreatorIQ offers an end-to-end marketing platform that helps you discover creators aligned with your goals, measure your ROI, and level-up your influencer marketing.