With summer right around the corner, the anticipation to get outdoors is palpable. People are eager to explore again, and with good reason—we've been cooped up inside for what feels like forever. But to explore this wide world of ours, consumers need some new gear. Cue the continued rise of activewear!

After a year of growth throughout the pandemic, activewear brands are maintaining their upward trajectory, putting in a strong Q1 2021 performance. Five notable brands leveraging summer hype—Beyond Yoga, Balance Athletica, Saucony, The North Face, and Buffbunny Collection—averaged an Earned Media Value (EMV) growth of 19% compared to Q4 2020. This post will explore how these brands drummed up excitement during the quarter, and why they're activewear companies to watch in summer 2021.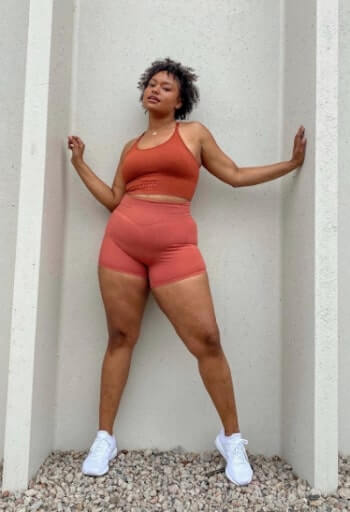 Balance Athletica Makes Waves Via Body Positivity

Building upon an exceptionally strong 2020 performance, activewear newcomer Balance Athletica expertly leaned into the body positivity movement in the new year. Debuting its Atmos Collection in early Q1, Balance Athletica partnered with influencers like Laura Novotny (@laurajulaine on Instagram) to give away coveted collection pieces and advertise the brand's commitment to developing products that anyone can wear. The successful influencer marketing campaign not only helped the Atmos collection quickly sell out, but also inspired the brand's 222 influencer partners to drive over $9.2M EMV in Q1—a 20% increase over the previous quarter. As people start venturing outdoors again this summer, Balance Athletica's success makes it clearer than ever that they want to wear apparel designed to make them feel comfortable in their own bodies.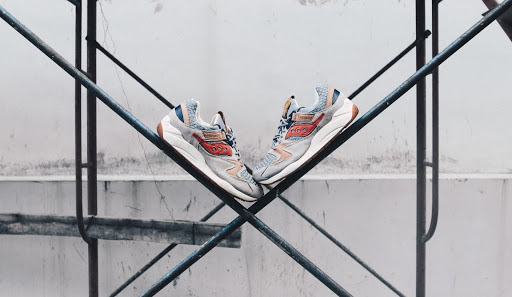 Saucony: An Effective Retro Revamp

Your mom's favorite running shoes are back, but this time the legacy sneaker company has something for everyone. Previously associated with retro style, Saucony has successfully adapted its influencer marketing strategy to begin appealing to younger millennials and Gen Z consumers. In Q1, a 15% increase in the brand's influencer network helped drive a 20% increase in Saucony's quarter-over-quarter EMV, helping the brand close the quarter with $1.0M EMV. With the recent announcement of its new "Astrotrail" collection, featuring several brightly colored and zodiac-inspired sneakers, it's clear that Saucony's new direction is only being expanded upon in summer 2021.

Beyond Yoga: A Comfort Staple That Continues To Deliver

Nine months ago, we wrote about Beyond Yoga as a brand to watch during the summer months, and this year is no different. The high-quality yoga apparel brand retained a top spot among the top EMV-drivers in activewear, boasting an impressive 32% quarter-over-quarter growth and delivering $2.6M EMV in Q1. It's no surprise that a company built on delivering some of the comfiest activewear the industry has to offer has remained a go-to for consumers looking to stay relaxed in the new season. Influencers like Ashley DeLeon (@ashleydeleonpilates on Instagram) and TikTok star Risa Marie (@reesuhh) frequently sported the brand's matching yoga tops and leggings in sunshine-filled outdoor posts, emphasizing their versatility as the weather gets warmer.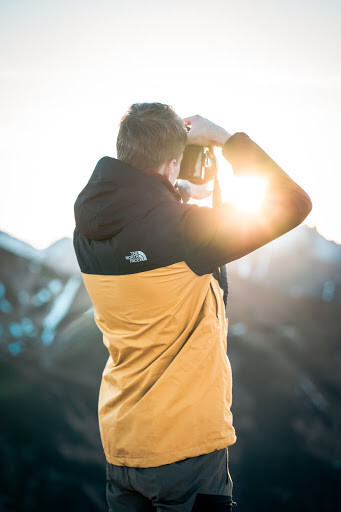 The North Face Is Still the King of the Mountain

Although The North Face has become an indoors fashion staple for many during quarantine, the brand's identity has long been centered on its apparel's durability—so it's no surprise that consumers are looking to the company for gear to take on the outdoors this summer. The North Face bolstered its Q1 EMV by 14% over Q4 2020, raking in $15.9M EMV. This momentum was fueled in large part by its January collaboration with Gucci and Jared Leto (@jaredleto on Instagram). However, big names in outdoor adventure like world-renowned climber and photographer Jimmy Chin (@jimmychin) also contributed during this period, with Chin driving $1.4M EMV in 60 posts emphasizing the brand's outdoor functionality.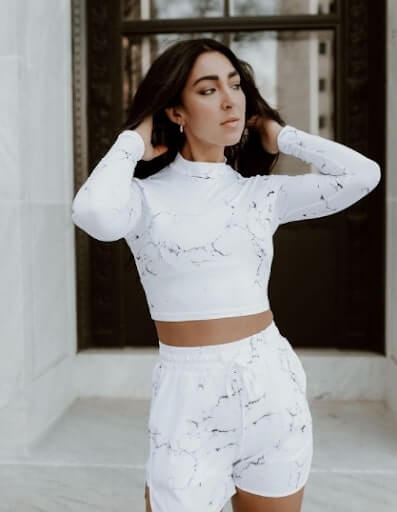 Buffbunny Collection Successfully Leverages Established Influencers
Look great, feel good, be healthier. Buffbunny Collection has carved out its own unique niche within the activewear industry by centering its brand identity on female empowerment—and it's working. The female-owned activewear brand powered $15.5M EMV in Q1, leaning on partnerships with established influencers like Mia Sand (@missmiafit on Instagram) and Olivia Ostrom (@oliviaostrom_), who flaunted Buffbunny Collection apparel in a combined 181 posts during the quarter. With summer on the horizon, consumers will likely want to continue staying active and begin sporting their Buffbunny Collection attire in the sunshine.
Look for Activewear to Continue Growth This Summer
As the world continues to open up to outdoor experiences and exploration, the activewear industry appears set to sustain its growth. As activewear enthusiasts ourselves, we know how good it feels to show off a fresh fit—something we haven't had a chance to do for a long time now. Like many consumers, we'll be reaching for these five brands while planning our next summer adventure.
To read more about how top activewear brands are leveraging social media, download our Influencer Marketing Playbook for Health, Fitness, and Wellness Brands.