We're not sure if there's something in the water up there, but Manchester is proving the birthplace for hyper-successful, fast fashion brands. PrettyLittleThing, Missguided, and Boohoo are consistent names to beat in the fast fashion space, so what are these brands doing to stay at the top? We took a look at year-to-date social media conversations surrounding these Manchester-based brands and singled out three key strategies that have proven successful in 2019.
Instagram-Ready Pieces Built for Influencer Needs
Look through the top earned media value-driving posts for PrettyLittleThing, Missguided, and Boohoo, and you'll see that the only consistency is inconsistency. Instead of building their brands around capsule collections and limited offerings ("the perfect basics" or "statement evening wear"), these fast fashion brands' key value add is that they have a piece for everything—and they mean everything. The top influencer content featured the whole spectrum of looks and settings: gowns on the red carpet, swimsuits for the beaches of Cape Verde, sweatpants for Netflix and chilling at home, and everything in between.
Couple this wide array of offerings with the motivation of influencers to consistently create strikingly visual content, and you get the perfect storm of influencers relying on these brands for all of their Instagrammable outfit needs. This relationship was reflected in the data as well: on average, each PrettyLittleThing content creator authored 6.6 posts mentioning the brand between January and May, while Missguided and Boohoo saw averages of 5.4 posts and 4.6 posts, respectively. For comparison, influencers for Versace posted an average of 3.4 times each about the brand. Additionally, #ootd (outfit of the day) ranked among each brand's top three EMV-driving hashtags.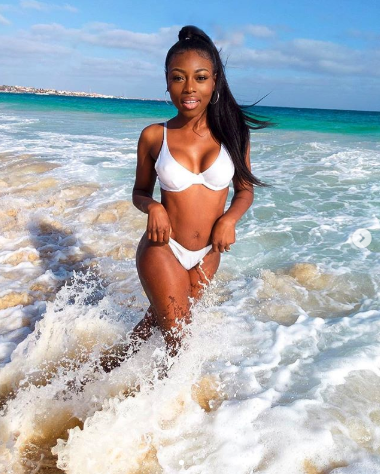 Source: @thepatriciabright via Instagram
Enthusiasm From "Babe" Communities on Instagram
Community is key to the success of these brands (and in Tribe Dynamics' opinion, any brand's success). Missguided's top-earning hashtag was #BabesOfMissguided, which generated $7.9M EMV across 1.2k pieces of content so far this year, while Boohoo saw a similar trend with #BoohooBabes, which netted $2.2M EMV. The prominence of these more community-focused tags speaks to these brands' success in building a passionate online influencer community centered around the brands' clothing. PrettyLittleThing also saw enthusiasm around #PLTStyle ($2.9M EMV), although this tag was less focused on community than on a certain kind of style achieved from the brand's pieces.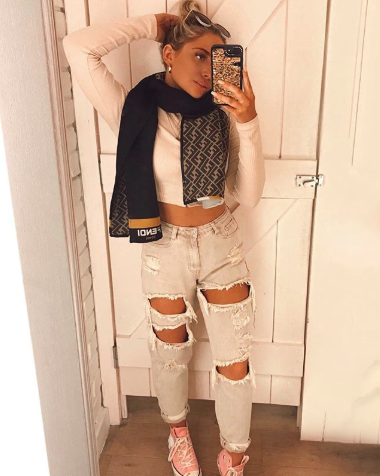 Source: @saffronbarker via Instagram
Key Paid Partnerships With the "Right" Influencers
If you're going to pay for content, you have to partner with the right influencers—something these brands have figured out. Though explicitly sponsored content can come across as inauthentic—and #ad did rank among all three brands' top five hashtags—paid partners for PrettyLittleThing, Missguided, and Boohoo also posted consistently and organically about the brands. For instance, one of PrettyLittleThing's top influencers, Estare (@estaregrams on Instagram), mentioned the brand an average of 6.6 times per month across both organic and sponsored posts. Similarly, one of Missguided's top content creators was Jordan Lipscombe, who posted about the brand 26 times between January and May 2019, only four of which were tagged with #ad. By partnering with genuine fans, fashion brands can infuse paid-for posts with authenticity, and demonstrate investment in their relationships with their influencer partners.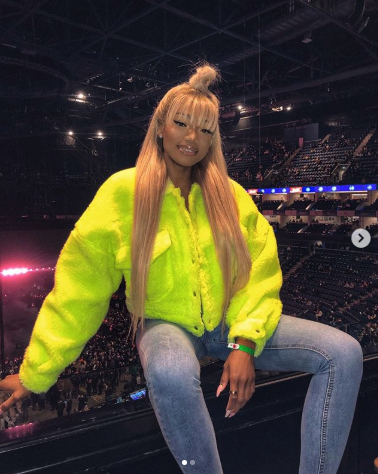 Source: @estaregrams via Instagram
Instagram is a central hub for these fast fashion brands, and they're not alone.