The wellness craze that swept social media in 2020 has remained strong throughout 2021, as influencers and consumers continue to prioritize their mental and physical health. While enthusiasm for outdoor activities like running and cycling has soared, many gyms are still struggling to win back members after temporarily shuttering. In particular, boutique fitness studios, which thrive off fans' strong sense of community, are confronting unique challenges in the age of social distancing. However, with vaccinations now widely accessible in the U.S., a handful of brands have swiftly rebounded thanks to innovative influencer marketing campaigns around both virtual workouts and in-person classes. Let's take a look at three studios that content creators are rallying around right now, and the strategies fueling these brands' gains in Earned Media Value (EMV) and other key metrics.

SoulCycle Speeds Ahead With Celebrity Support, #SoulGifted Campaign
Known for its uplifting, candlelit classes and the devotion of its fanbase, the buzzy spinning studio has maintained a high profile on social media: in Q3 2021, SoulCycle featured in 3.2k posts from influencers, a slight 1% quarter-over-quarter dip, but a 13% year-over-year improvement. The brand enjoyed a boost from A-list advocates like singer Christina Aguilera (@xtina on Instagram), who made a surprise appearance at a Hollywood SoulCycle location in July. Thanks to her star power, the celebrity emerged as the brand's No. 1 Q3 earner, powering $202.8k EMV across six posts celebrating her studio visit. Meanwhile, SoulCycle energized its community throughout the quarter via its #SoulGifted campaign, which saw lifestyle bloggers like Olga Slesarenco (@allbuenothingsoli) chronicle their experiences at both outdoor and indoor classes across the nation. A total of 21 content creators participated in the #SoulGifted initiative, helping the hashtag accrue $128.8k EMV. Altogether, SoulCycle closed Q3 with $3.8M EMV, enjoying a 19% YoY growth.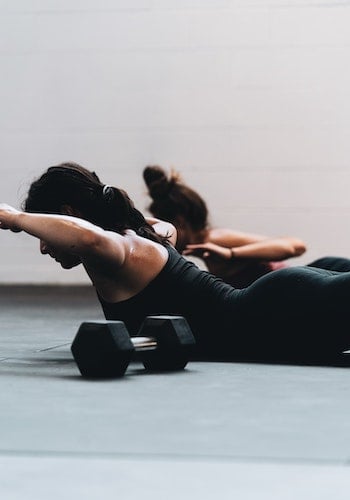 Fitness Influencers, Instructor Family Bolster Barry's Bootcamp
The push-till-you-drop HIIT studio has inspired a loyal following among die-hard workout enthusiasts with its no-excuses ethos and dynamic, full-body fitness classes. In Q3, Barry's defended its hardcore reputation via ongoing relationships with professional trainers like Lisa Zbozen (@thewkoutofficial on Instagram), who consistently tagged the brand in posts chronicling her personal workout regimen while sharing motivation and advice. Lisa ranked as Barry's No. 1 Q3 EMV-driver, generating $189.4k via 26 mentions—a significant increase from her $49.5k via 14 mentions in Q2.
Additionally, the boutique studio saw frequent and impactful activity from its network of instructors, many of whom boasted sizable audiences of their own. Erica Stenz (@ericastenz), for example, contributed $101.1k EMV across an impressive 85 pieces of content promoting her classes in San Francisco. Helped by its deep connections with some of the most trusted names in the online fitness community, Barry's netted $3.4M EMV in Q3, a 6% quarter-over-quarter uptick and 76% year-over-year surge.
OrangeTheory Taps Into Beauty and Lifestyle Community via Olay Partnership
The science-driven, heart-rate based HIIT program may still be niche, but OrangeTheory is poised to become a household name. In Q3, the boutique fitness studio scored mentions from 398 advocates, a 21% quarter-over-quarter community expansion, while its $1.6M EMV total marked a 42% QoQ increase. What's more, OrangeTheory's blockbuster performance this past summer was no anomaly: from January to September, the brand collected $3.7M EMV, an 18% YoY improvement.
In contrast to its competitors, OrangeTheory has successfully recruited new supporters by stepping outside of traditional fitness communities to build relationships with mainstream lifestyle influencers. For example, the brand's most impactful Q3 EMV-driver was bikini model Cassandra Sienega (@cjsparxx on Instagram), who contributed $245.2k via 47 mentions, dubbing OrangeTheory her "second home." The studio doubled down on outside-the-box partnerships in August, when it teamed up with skincare brand Olay on a giveaway that included a six-month program membership along with several Olay products. Beauty and fashion content creators such as Kinya Claiborne (@kinyaclaiborne) hyped the contest in posts tagged #OlayGoesOrange, which garnered $69.8k EMV as OrangeTheory's No. 2 Q3 hashtag behind #OrangeTheoryFitness ($75.1k).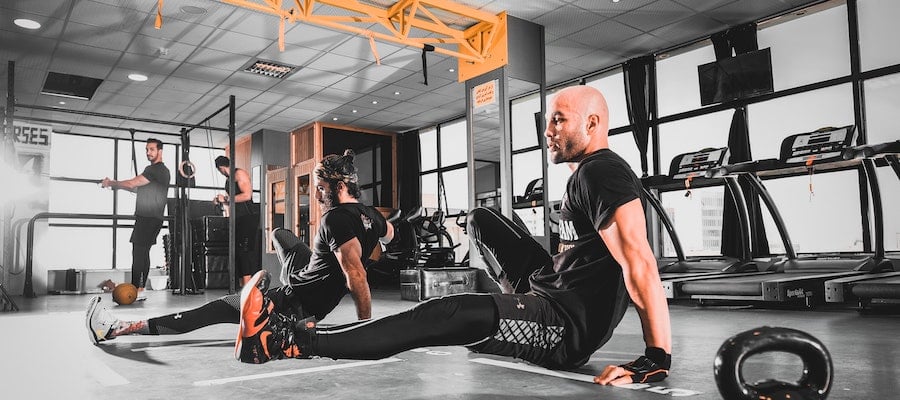 Fitness classes can be a treat or a chore—or both, depending on the day. But as life returns to a pre-pandemic pace and calendars once again fill up, health-conscious content creators will continue to block out time for their favorite workouts, and socially savvy studios will stand to benefit from their enthusiasm.
To learn more about how the influencer marketing landscape is evolving in 2021, download our complete 2021 Influencer Marketing Trends report.