In an increasingly digital world with ever-growing channels of information available to consumers, influencer marketing is more integral than ever for brands looking to reach and inspire potential customers. But the influencer space is constantly evolving, and it can be hard to always feel confident that your marketing strategy, and your brand, are keeping up in this dynamic landscape. To provide some stability and guidance, we've laid out an evergreen strategy for any brand looking to build and grow their influencer community sustainably to ensure the greatest ROI from their influencer marketing efforts.
And yes, while the influencer space looks a lot different today than it did five years ago, some key aspects remain the same and serve as guiding principles to keep in mind when fostering a community of online influencers:
Organic and genuine endorsements reign supreme. There is nothing more powerful than an influencer who genuinely loves and organically promotes your products—especially as consumers are becoming increasingly discerning in evaluating an influencer's authenticity.
Relationship-building is key to an influencer marketing program's success. The brands that have invested in building deep, long-term relationships with their influencer fans are the ones that will continue to succeed.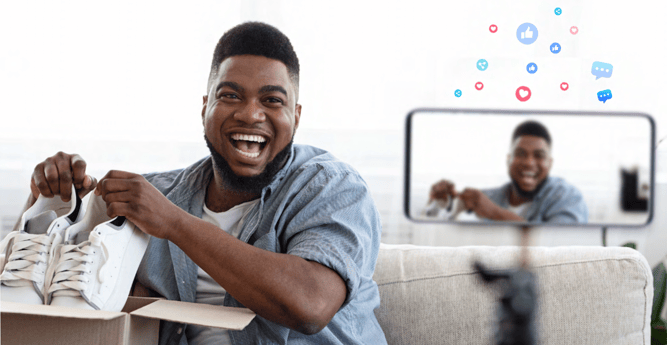 Who Is Considered an Influencer, and Why Are They So Important to Brand Success?
Let's start with the basics. To marketers, an influencer is anyone who has the ability to influence the ideas and decisions of others: namely, their purchasing decisions. An influencer usually has a significant or particularly engaged following on social media, and their followers look to them for honest information and relatable inspiration to help guide them as consumers.
The close relationship between an influencer and their followers means that a passionate endorsement from an influencer has the power to drive an immense volume of ready-to-buy consumers to your brand. Additionally, the most successful brands have a loyal community of influencers who continually recommend their products online, month after month.
Step 1: Identify Your Existing Community
We have some great news. Most brands—especially passion-driven brands in verticals primed for online content creation—don't have to start from scratch in building an influencer community. That's because even without any brand-led initiatives, there is most likely a cohort of content creators already organically talking about your brand online. Your first step as an influencer marketer is to find the influencers already posting about you, and begin to build relationships with them. The size of this existing squad of creators can vary depending on your brand, but no matter how big or small, this group is the foundation of your program.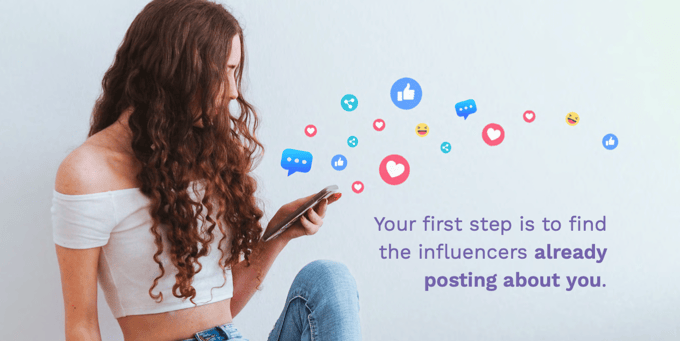 Your Existing Brand Fans Are Your Most Valuable Relationships
Pre-existing excitement is the best indicator of continued loyalty. The influencers who are already posting about you are the most likely to continue posting about you. They are also the most likely to be responsive to your outreach, and enthusiastic about building a relationship with your brand. This means that investing in these relationships is more likely to result in a higher ROI.
As you begin to seek out your existing influencer fans, it's important to relinquish some creative control and leave behind habits that may have carried over from more traditional approaches to advertising and talent casting. While a brand's identity and aesthetic may be important to maintain on owned social channels, earned media succeeds because it is varied and diverse. When building out a community, you should look beyond follower count and a specific desired aesthetic (or demographic), and always prioritize genuine enthusiasm for your brand.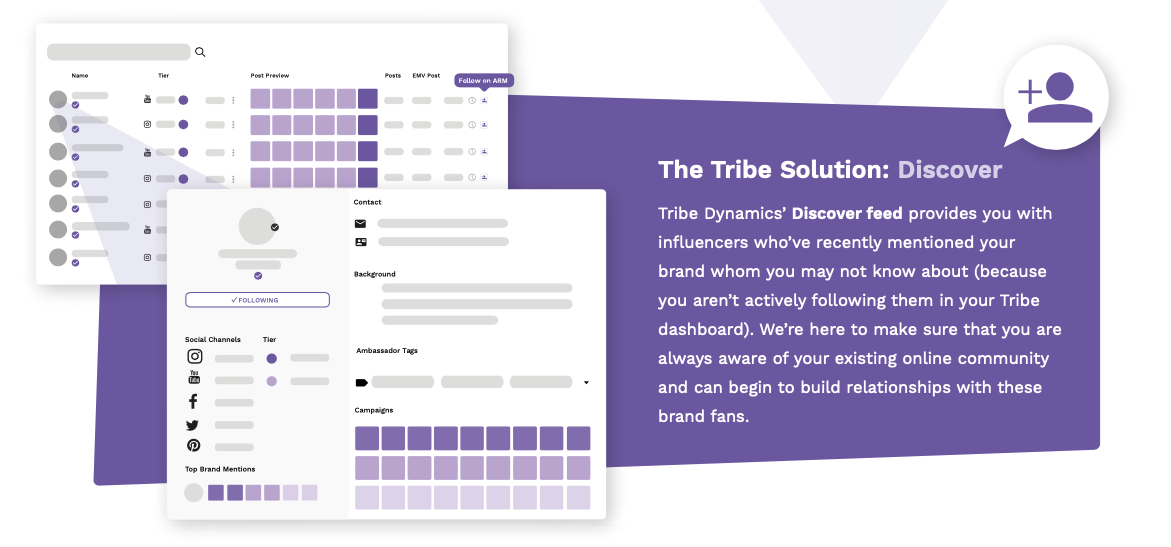 Step 2: Understand Your Existing Influencer Community
Once you've identified your existing influencer community, you can begin to learn who these influencers are, and why they feel connected to, and excited about, your brand. Maybe you retail their holy-grail sunscreen, or maybe they were moved by a fundraising initiative that you recently launched. It's essential to know (and track) these details about the individuals in your community so that you can more easily build meaningful relationships with them.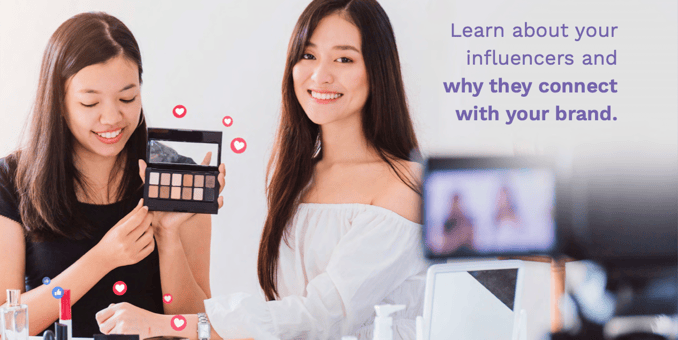 Relationship-Building Is All in the Details
When you find an influencer who loves your brand, keep track of the details—what products are their favorite, what their personal style looks like, what kind of content they create—anything that can help inform how you should reach out to that influencer. Then, as you begin to build relationships with these influencers and learn more about them, continue updating and expanding their "profile." Your goal should be to have a fleshed out "database" so you can meaningfully connect with individual members of your community at scale, and effectively communicate that you respect and appreciate their work.

Not only will keeping tabs on an influencer's individual details help you build deeper relationships with that influencer, it will help you identify more broadly what aspects about your brand are resonating online. Do you have a single product that nearly all of your community loves, or a certain part of your brand's story that your influencer fans really connect with? By keeping track of these details, you can better understand what your unique value proposition in the influencer space is: something you can leverage when growing your community.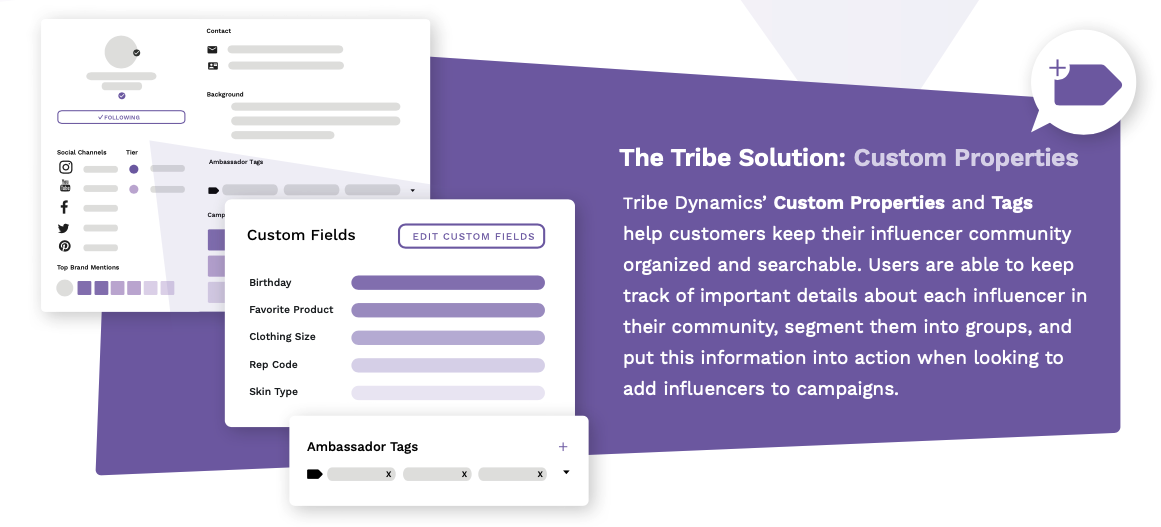 Step 3: Build Deep, Authentic Relationships With Your Influencers
Now that you know who makes up your community, you can begin to connect with these influencers and build lasting relationships through consistent and personalized outreach. This section might look like the shortest section of this guide, but this "always-on" step is actually the bulk of a brand's influencer marketing efforts.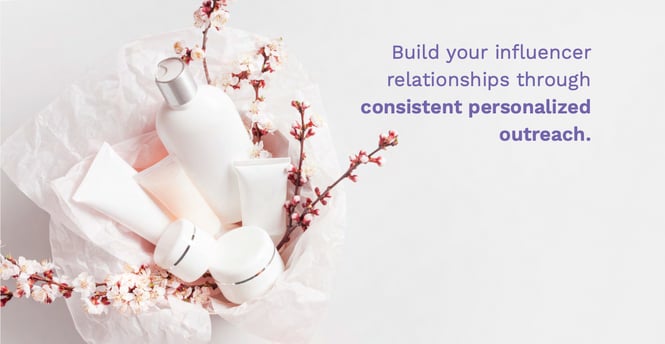 Creativity and Personalization Are Key to Influencer Outreach and Activation
Relationship-building can look different to every brand, and also varies depending on the depth of each existing relationship. It can be as small as engaging with an influencer's content from an owned brand account, or as big as setting up a one-on-one meeting with the influencer and brand founder.
Regardless of scale, relationship-building efforts should be thoughtful, consistent, and as personalized as possible. Thankfully, by keeping track of the details for each of the influencer members in your community, you can make executing personalized campaigns much more systemized and manageable.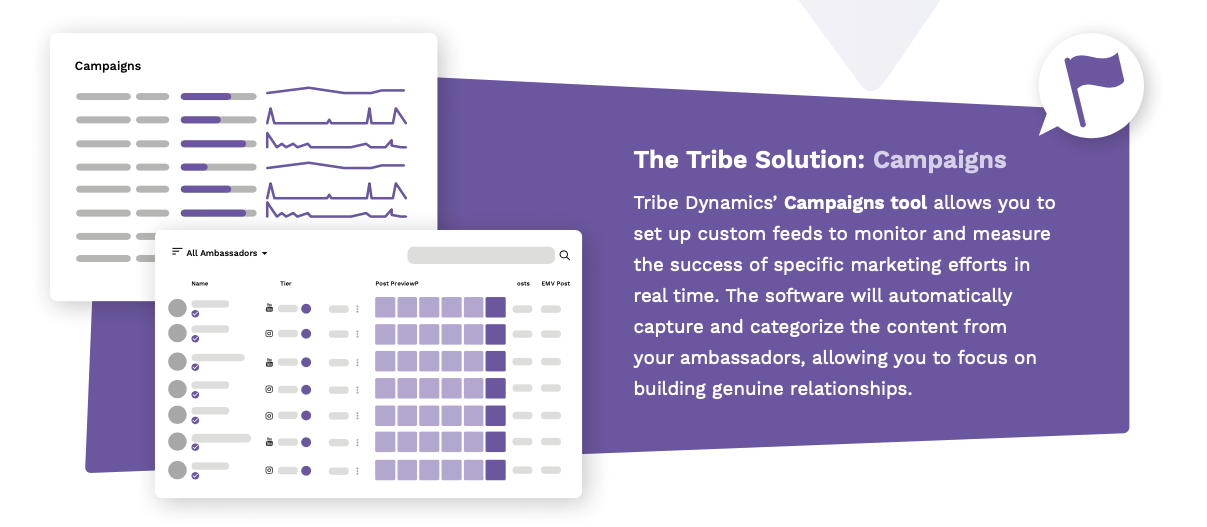 Step 4: Expand Your Community
You've identified your existing organic fans, engaged with them, and strengthened relationships, and now, you've got the head count and resources to grow your influencer community. One of the best ways to grow your community is to seek out any influencers who used to be part of your community, but for some reason lost interest or stopped posting about you, and re-engage them. (Any connection to your brand will be an easier path to ROI than starting from scratch.) But how should you approach expanding your influencer community to include those who might not know about your brand?

Use Posting Habits and Posting History to Identify Potential Fans
Once you feel ready to move beyond existing or past influencer relationships (or you are a newer or smaller brand with fewer existing relationships), you can begin to target new influencers and introduce them to your brand and products. But it's important to not just shoot aimlessly into the dark when looking for potential new fans of your brand. Instead, target influencers who are primed to like your brand.

The best way to determine if an influencer is likely to connect with your brand is to look for influencers who post about your brand's competitors, or about the vertical your brand exists in. If an influencer knows and loves the products from one of your direct competitors, they may be excited to see—and share with their followers—how your comparable product stacks up, opening the door to a relationship with that influencer. If your brand is in the midst of expanding into a new vertical (e.g., fitness or wellness) or launching a product catered toward a specific subsection of influencers, you can seek out and target influencers who have used relevant hashtags or keywords in their past content for your launch campaign.
Regardless of the specific task or challenge your brand is looking to solve, once you target these potential fans to grow your community, it's back to Step 1 to nurture these influencers: identify the new fans that responded to your outreach or campaign, understand what made them connect with your brand, and then work to foster deeper long-term relationships with them.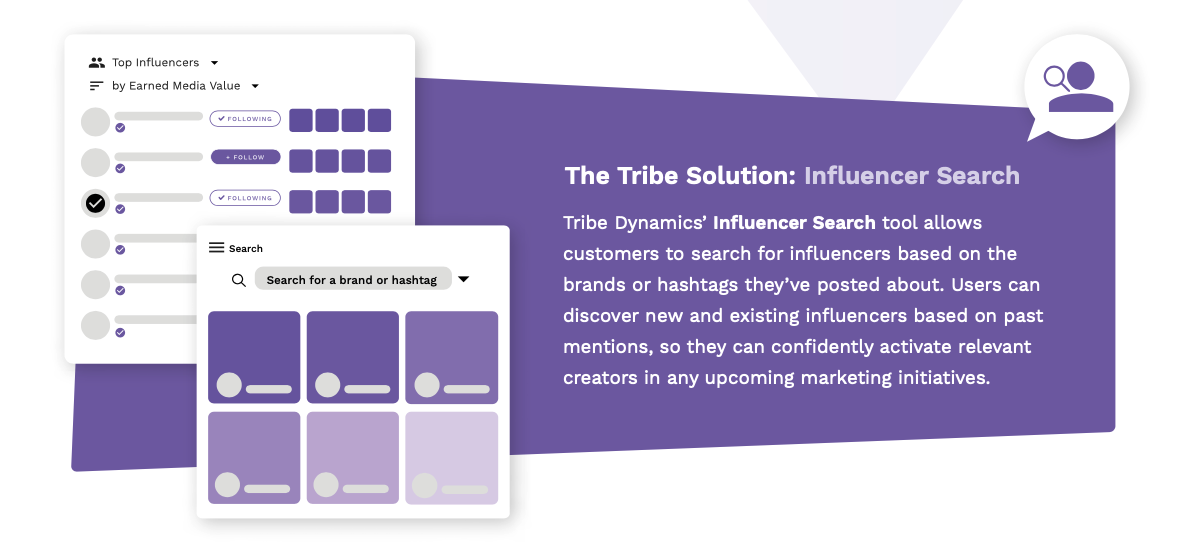 In an Ever-Changing Digital Landscape, Consistency in Influencer Strategy and Always-On Execution Are Key
Building a sustainable influencer community is a long game—but completely worth it. We've seen time and again that the brands that invest in teams that are able to execute the always-on, community-building strategy that we've outlined in this guide see success that lasts, even through the most turbulent times.
If you'd like a PDF version of this guide, download one for free here!
And if you'd like to experience for yourself how Tribe Dynamics' influencer marketing software can help you grow your brand's influencer community, click below to set up a free trial.