The days are starting to get shorter, which means Instagrammers everywhere are getting their fall photo presets ready to document #PSLSeason. But before our feeds are dominated by chunky-sweatered, berry-lipped selfies, let's take a look at how August's top makeup brands achieved Earned Media Value growth through expertly executed global product launches and influencer campaigns. Across the U.S.', U.K.'s, and France's top 10 beauty brands by EMV, we noticed the same brands outperforming in all three markets—so we dug deeper to understand what was behind this global growth.
Top 10 US Makeup Brands, August 2019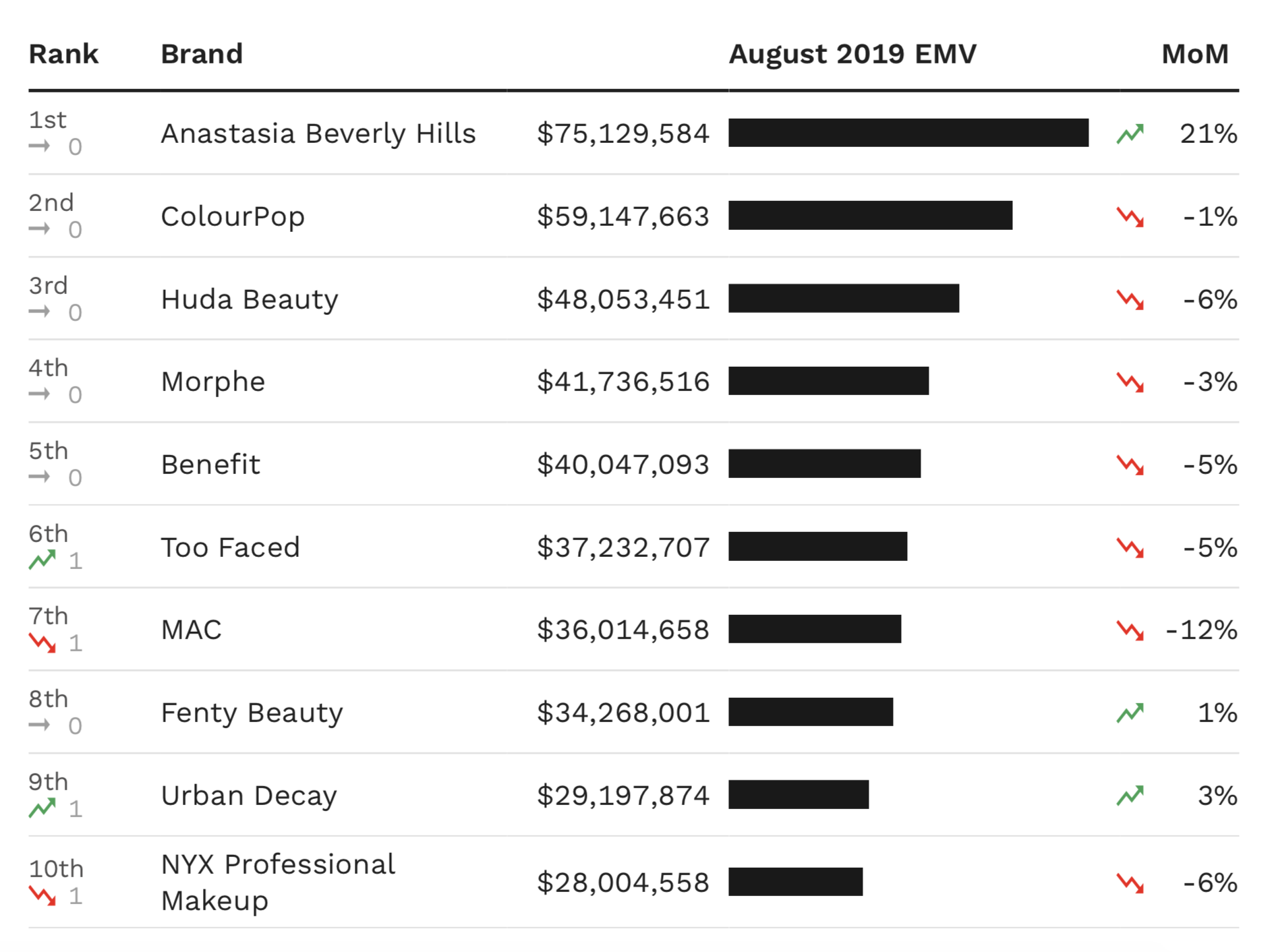 Anastasia Beverly Hills
In August, Anastasia Beverly Hills launched an eyeshadow palette collaboration with U.S. YouTuber Jackie Aina, spurring global enthusiasm as influencers all over the world flocked to their social media accounts to review the product. The Jackie Aina Palette ranked among ABH's top EMV-driving products in the U.S., U.K., and France, proving the power and reach of hype generated in the beauty influencer community.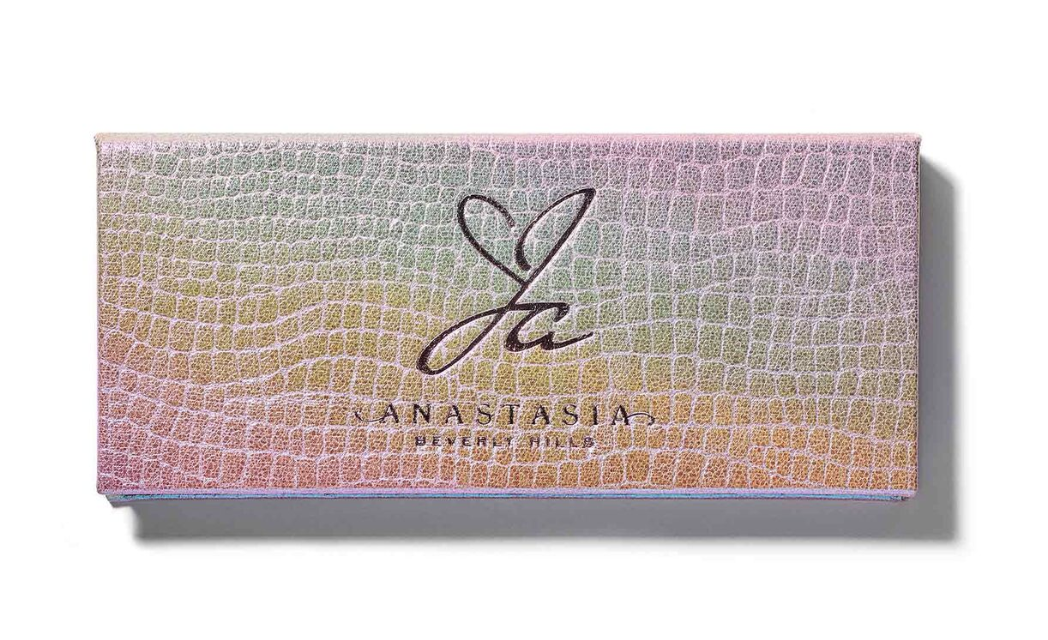 Fenty Beauty & Urban Decay
Fenty Beauty and Urban Decay also mobilized their global influencer communities with exciting product launches. Fenty Beauty, known for its Pro Filt'r Soft Matte Longwear Foundation, drummed up unstoppable influencer buzz with the August launch of its Pro Filt'r Hydrating Longwear Foundation. The new, hydrating formula of the cult favorite foundation quickly ranked as the brand's top EMV-generating product in the U.S., U.K., and France.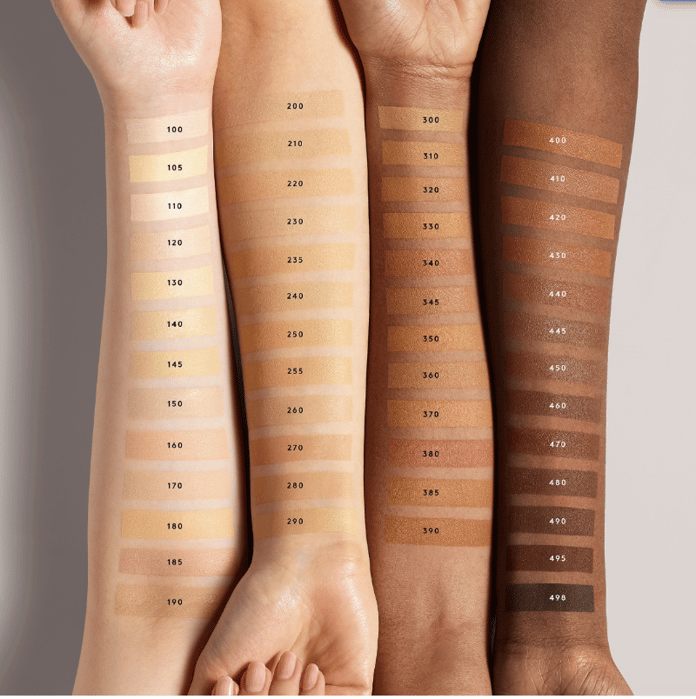 NARS
Last summer, NARS executed a global influencer trip to Ibiza, Spain, to celebrate its Climax Mascara, a high-impact influencer campaign that we covered in our Q2 2018 Global Beauty Report. Well, NARS was back at it again this month: the brand celebrated its 25th anniversary with its global influencer community in Florence, Italy. The activation sparked content creation from influencer attendees including U.K. blogger Patricia Bright (@thepatriciabright on Instagram) and French social media powerhouse Sanaa El Mahalli (@sananas2106 on Instagram). The getaway powered EMV growth for NARS across the U.S., U.K., and France markets.
Whether it's a mega-hyped product launch or a well-executed international influencer getaway, global influencer campaigns mean global EMV implications, and can spark growth across all markets.
To read more about how global initiatives helped these brands grow their EMV across markets, as well as about other top-ranking beauty brands, check out our US Cosmetics TTT, UK Beauty TTT, and France Beauty TTT.