As all of us in #BachelorNation patiently await the series' return, we here at Tribe Dynamics can't stop consuming Bachelor internet content, from the memes to the podcasts—we are hooked. To add our own expertise to this passionate online community, we used Tribe Dynamics' Top Brand Mentions feature in our influencer database to find out what beauty, lifestyle, and fashion brands our favorite Bachelor contestants-turned-influencers love. And, unlike The Bachelor's producers, who teased "the most DRAMATIC" clip of Barb crying "bring her home" all season, we'll get right to the Earned Media Value (EMV) details behind these influencer-brand relationships: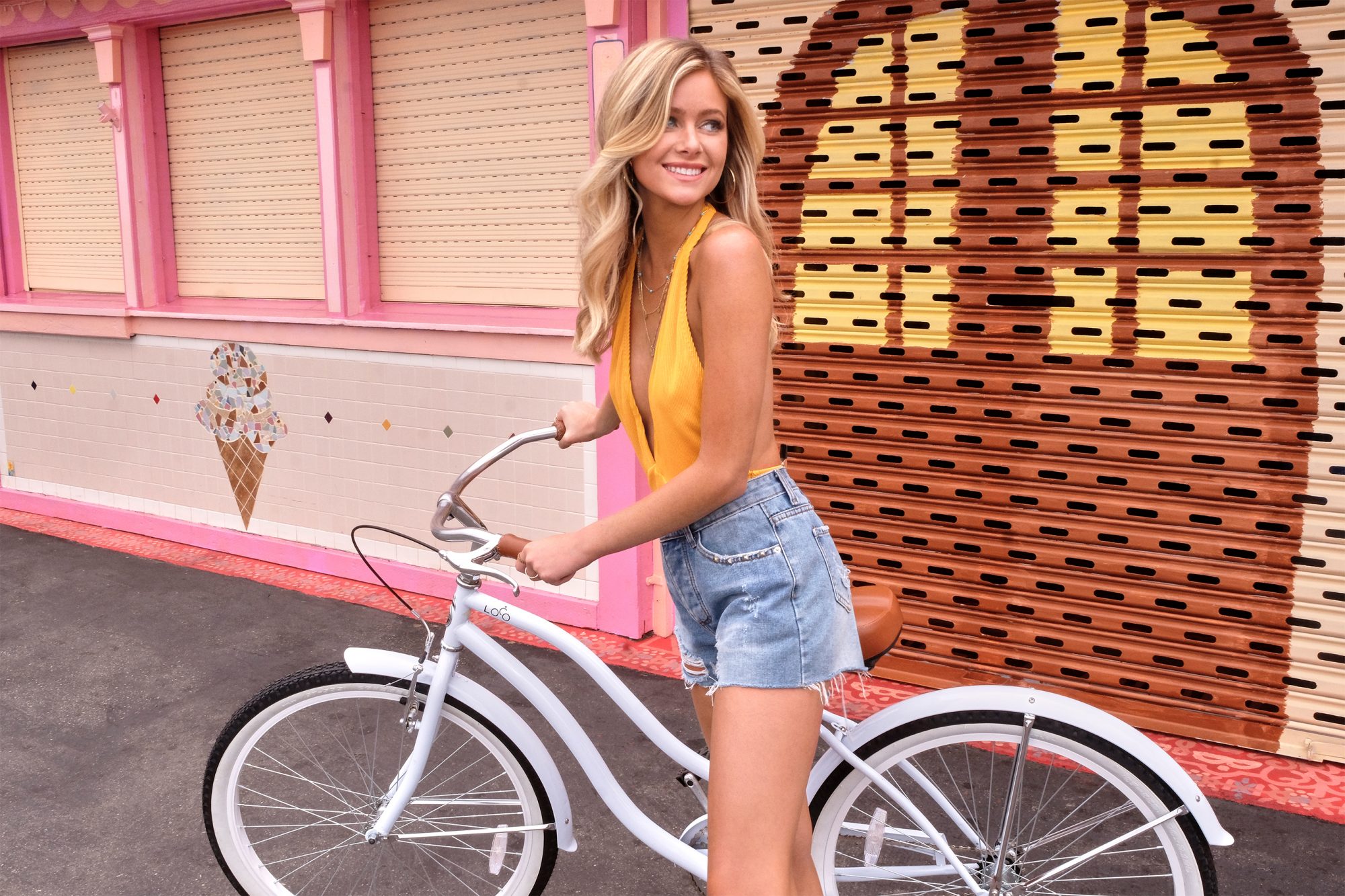 Hannah Godwin & JustFab
We stan a woman who is still ready to find love—and build an online audience—after being epicly blindsided by Bachelor Colton Underwood during his infamous "fence jump" departure in Season 23. Hannah has since gotten engaged to fellow Bachelor in Paradise contestant Dylan Barbour, and built up a strong community of fans on her Instagram (over 1.5 million followers), where she shares curated outfit, travel, and lifestyle content. Hannah has even created a YouTube channel, posting vlogs and skincare routine videos, and collaborating with YouTube powerhouse Manny Gutierrez (Manny Mua). According to her Top Brand Mentions in Tribe Dynamics' influencer database, Hannah's favorite brand is DTC shoe and accessory label JustFab—which has a strong history of partnering with Bachelor influencers. In July 2019, Hannah released her first collaboration with JustFab, The Getaway Collection, and has since released several follow-up collections. From August 2019 to February 2020, Hannah mentioned JustFab an average of 2.2 times a month, generating $1.2M EMV of the brand's $19.0M EMV across the six months. Hannah's other top brands include Revolve (a Bachelor influencer favorite), Australian hat brand Lack of Color, and DIFF Eyewear.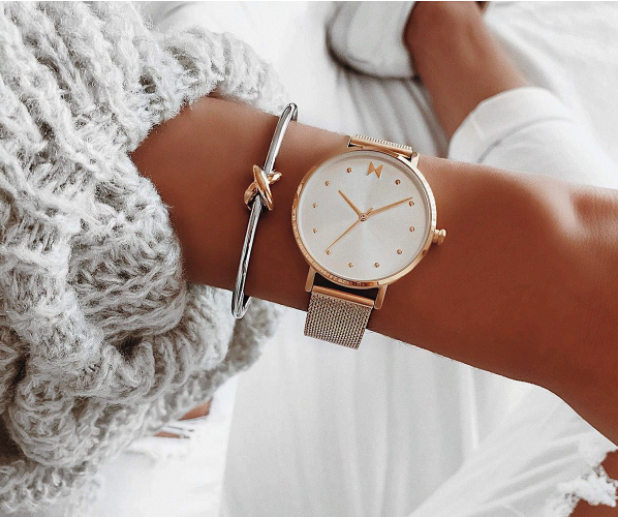 Joelle "JoJo" Fletcher & MVMT
After getting her heart broken by Bachelor Ben Higgins in Season 20, JoJo became the series' 12th Bachelorette in the next cycle, eventually finding love—and forming the ultimate Bachelor influencer power couple—with Jordan Rodgers. JoJo's social media rise marked one of the earliest and most successful contestant-to-influencer transitions in Bachelor history—and what can we say, we love an industry trailblazer! Beyond sharing outfit shots and #couplegoals moments on Instagram, JoJo has also expanded her influence beyond social media, creating her own clothing line "Fletch" and hosting NBC's "Cash Pad" series. According to her Top Brand Mentions, one of JoJo's favorite brands is MVMT, a social media native, DTC watch brand famous for its crowdfunded beginnings. Over the past six months, the former Bachelorette has promoted MVMT's watches across three posts, driving $245.6k EMV of the brand's $21.9M EMV. And the love for MVMT runs in the family, Jordan drove $100.4k EMV for the watch brand across his own three mentions over the same six month period. JoJo's other most mentioned brands include Aveda and luxury sneaker brand Golden Goose.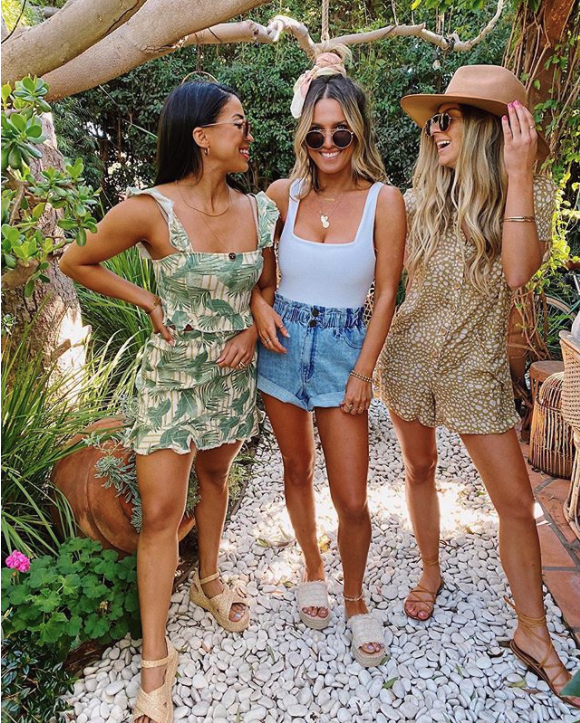 Demi Burnett & Show Me Your Mumu
Another one of our favorite Bachelor contestants turned full-fledged influencer is Demi Burnett, who after leaving Colton Underwood's season, found herself in a love triangle on Bachelor in Paradise between fellow contestant Derek Peth and Kristian Haggerty, a woman from her hometown not (yet) sucked into the Bachelor Nation universe. Ultimately, Demi's social media following and business pursuits proved the real winners following her Bachelor franchise appearances. The content creator has since collaborated with trendy California-based apparel brand The Laundry Room—known for its oversized t-shirts and loungewear emblazoned with catchy, pop culture-forward phrases—on a "Sex Positive" line of pieces. Demi's other favorite label is trendy bohemian apparel brand Show Me Your Mumu—a go-to among many other Bachelor influencers including Kaitlyn Bristowe and Hannah Brown. Demi mentioned Show Me Your Mumu an average of 2.5 times per month over the last six months, powering $1.4M EMV of the brand's $11.8M EMV. Demi also favored Guess and Kiss Products in her content.
While the Bachelor-to-influencer pipeline is, at times, controversial, and some may feel that it leads to an influx of contestants who aren't "there for the right reasons," the size of these content creators' audiences is undeniable, as is the EMV they are driving for their favorite brands. Tribe Dynamics' software is built to help brands identify and build relationships with influencers, and the Top Brand Mentions feature is just one tool our customers use to manage and grow their influencer communities. Learn more about how we help brands manage their influencer marketing programs and identify their influencer fans by connecting with us!