As reported by WWD, skincare standout Tatcha has been acquired by Unilever in a blockbuster $500M deal. It's an impressive figure, and one that suits a true industry success story: over the past several years, Tatcha has grown from niche brand to ubiquitous influencer mainstay, with its meteoric rise contributing to a broader increase in popularity for prestige skincare brands. Below, we've detailed some of the keys to Tatcha's success, providing an Earned Media Value (EMV) lens through which to view today's major acquisition.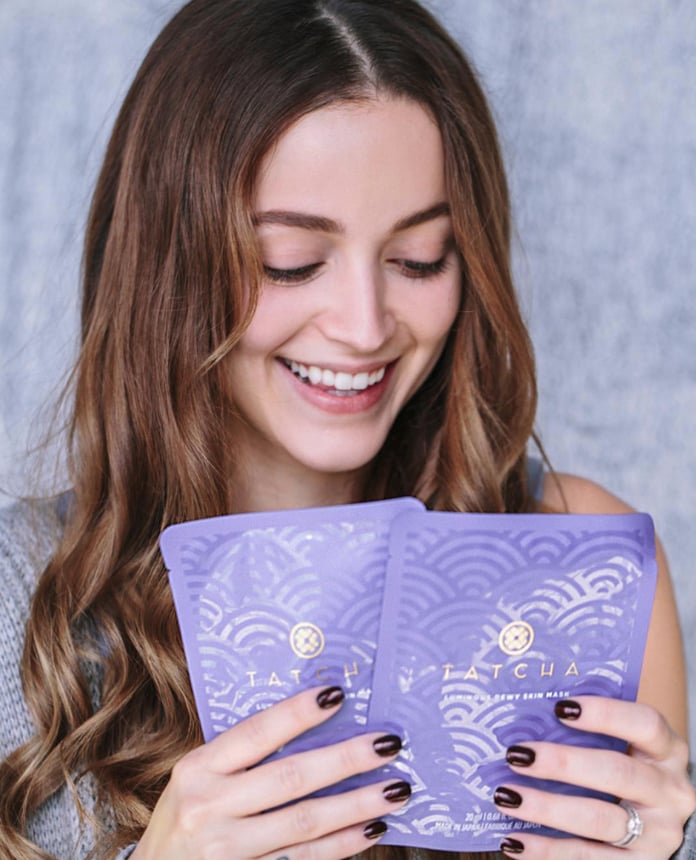 instagram image: @boxycharm
Tatcha Won Fans With Unique, Highly Aesthetic Products
From its inception, Tatcha set itself apart from other skincare brands not just through the quality of its products, but through these products' adaptability to social media. Luxurious, pastel-packaged offerings like The Silk Canvas primer and the Luminous Dewy Skin Mist quickly became fixtures in influencer routines, ranking as Tatcha's top two EMV-generating products of 2018.
The Silk Canvas garnered $20.1M EMV from 763 influencers across 3.7k pieces of content following its February 2018 launch. The product maintained its popularity through December, when content creators included the primer in their holiday makeup looks and year-end "favorites" roundups, driving $3.3M EMV, the product's highest monthly haul of the year. Meanwhile, the Luminous Dewy Skin Mist netted $16.7M EMV from 703 influencers as Tatcha's No. 2 product in 2018, marking an 87% year-over-year EMV growth from its $8.9M EMV via 490 influencers in 2017.
Tatcha Made Inroads Into the Cosmetics Community
Many of Tatcha's top influencers are primarily known for their cosmetics, not skincare, content, and these star advocates' wide audiences helped propel the brand to new heights. The fact that products such as The Silk Canvas and the Luminous Dewy Skin Mist could be used in daily beauty routines cemented Tatcha's crossover appeal, while the brand's prestige price point and sleek marketing cultivated an additional air of exclusivity that enticed prominent influencers.
Some of beauty's biggest names are also Tatcha's biggest fans: powerhouse YouTuber Nikkie de Jager (NikkieTutorials) emerged as The Silk Canvas' top ambassador for 2018, netting $728.8k EMV by featuring the product in five makeup tutorial videos. The Silk Canvas was also favored by blogger Jeffree Star, who generated $1.7M EMV across 15 posts as one of Tatcha's top five ambassadors overall. The influencer's 2018 output reflected a 222% year-over-year EMV growth from his $530.8k EMV via six posts in 2017, further reflecting Tatcha's growing stature within the beauty space.
Tatcha Sustained Momentum With Partnerships and Launches
Instead of resting on its laurels, Tatcha continued to expand its product line and find new ways of reaching consumers. In January 2019, the brand's enjoyed a 70% month-over-month growth and an 86% MoM expansion of its ambassador community thanks to the inclusion of its Luminous Dewy Skin Mask in Boxycharm's January box. #Boxycharm drove $1.9M EMV, while the Dewy Skin Mask ($2.1M EMV) ranked as Tatcha's No. 2 product, behind The Silk Canvas primer ($4.3M EMV). The brand then built on this success in February with the launch of the The Dewy Skin Cream, developed in collaboration with celebrity makeup artist Mario Dedivanovic (Instagram's @makeupbymario). The product accrued $152.5k EMV via 48 mentions from 21 influencers throughout the month.
Tatcha Growth Highlights
While a $500M acquisition is never small news, Tatcha's impressive EMV growth rendered this event not a complete surprise. Consider:
Tatcha closed 2018 with $81.5M EMV, enjoying a 164% year-over-year growth that significantly outpaced the 58% increase averaged by 2018's top 10 EMV-generating skincare brands.
Tatcha's year-over-year increases in its influencer community (51%), EMV per ambassador average (75%), and total post volume (135%) all greatly surpassed the top 10 skincare brands' respective YoY averages.
Following The Silk Canvas' February 2018 launch, Tatcha became the No. 1 brand in March's Skincare Tribe Top 10, continuing its climb from No. 3 in January and No. 2 in February. Tatcha has remained the top EMV-generating skincare brand every month since apart from May 2018, when L'Oréal Paris Skincare took the lead following its Cannes Film Festival activations.
Tatcha is still growing: the brand's $53.1M EMV total between January and April 2019 represented a 100% year-over-year jump from its haul over the same months in 2018, while the brand expanded its ambassador community by 55% YoY.
Tatcha's EMV trajectory—not just its initial surge to prominence, but its ability to keep the good times rolling—heralded the brand's financial success. With its new bond with Unilever, Tatcha appears poised to continue its accelerated growth.
Today's EMV standout could be tomorrow's $500M acquisition. Which brands might be next in line to break out? Subscribe to Tribe Dynamics' Tribe Top 10 series and blog to keep up to date!