Stay-at-home doesn't just mean the rise of work-out gear and work-out equipment. It also means the rise of anything plain cozy: loungewear, matching sets, sweatshorts, and biker shorts perfect for a day (or week) on the couch. With clubs closed and travel plans cancelled, more and more fashion bloggers are embracing the great indoors with sofa-friendly ensembles that prove that comfort doesn't have to mean sacrificing style. And brands are taking note: in Q2, savvy athleisure and loungewear labels like Beyond Yoga, Entireworld, and Girlfriend Collective enjoyed a surge of enthusiasm on social media thanks to innovative influencer marketing strategies. Let's take a look at some of this summer's top brands—for dressing down.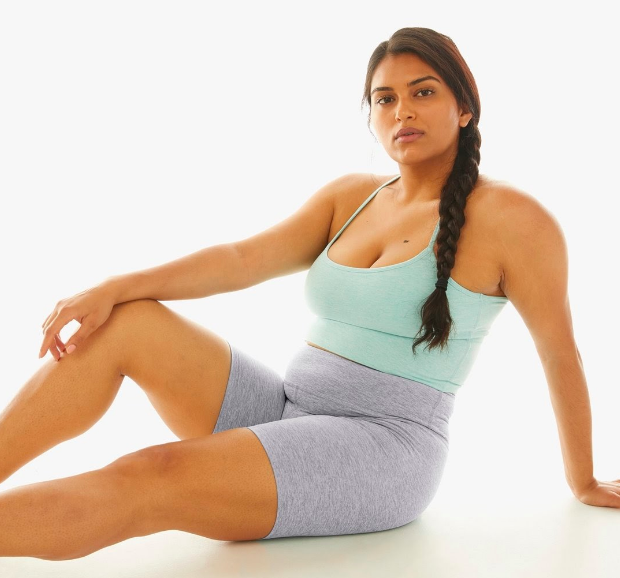 The Casual Yogi: Beyond Yoga
Beyond Yoga might have "yoga" in its name, but it's the "beyond"—boxy tees, sweatshorts, and joggers—that make its offerings everyday essentials for influencers like Janea Brown (@jnaydaily on Instagram) and Alisha Marie (@alisha on Instagram). Unlike other athleisure brands, which offer bonafide activewear alongside cozier pieces, Beyond Yoga is leisure all the way through: even its yoga-ready tanks and space-dye biker shorts are designed with maximum comfort in mind. Perfectly suited for the stay-at-home economy, the label powered $2.6M in Earned Media Value (EMV) from a total of 462 influencers in Q2, achieving a 29% quarter-over-quarter EMV growth and 10% QoQ community expansion.
The Sofa Skater: Kith
Known for its on-trend streetwear, Kith's sweatshirts and biker shorts have become as popular among socially distant fashionistas as skaters and sneakerheads. Model Alana Figueroa (@wuzG00d on Instagram), for example, flaunted a loungewear set from the brand while walking her dog through NYC, celebrating a day "dedicated to doggo self-care." Similarly, style enthusiast Piah Shah (@piashah) featured Kith sweatpants in an at-home outfit post captioned "a lazy day fit." Thanks largely to inclusion in content from influencers taking it easy during the pandemic, Kith closed Q2 with $3.7M EMV from 353 bloggers.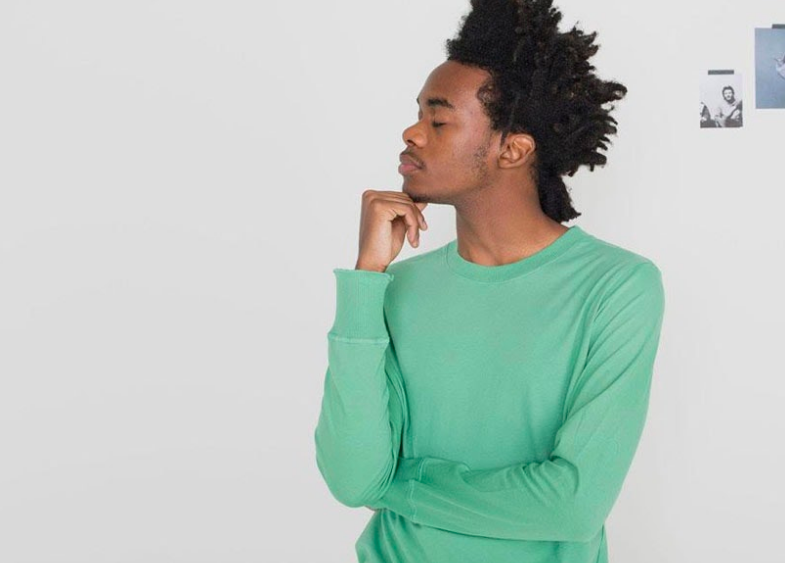 The Basic Babe: Entireworld
The up-and-coming basics brand—which saw its sales surge 662% year-over-year this March—is enjoying a moment under shelter-in-place orders, buoyed by top-tier influencer fans like Chriselle Lim (@chrisellelim on Instagram) and Alyssa Coscarelli (@alyssainthecity). Chriselle ranked among Entireworld's top Q2 EMV-drivers, featuring cozy pieces from the brand in an impressive 13 posts following her March commitment to "living in my sweats all day every day during this quarantine." Meanwhile, Alyssa showcased a wide range of Entireworld apparel, including camis, tees, and (of course) colorful sweatpants in at-home outfits throughout Q2, and partnered with the brand on a high-impact giveaway of her favorite pieces.
The Conscious Chiller: Girlfriend Collective
Girlfriend Collective has inspired a cult following with its sustainable athleisure, and stay-at-home life has made it clear that the brand's sets aren't just for the gym. In June, Girlfriend Collective made waves with the launch of its "Everyday GF" underwear collection, pledging 100% of proceeds to racial justice nonprofits such as The Loveland Foundation, The Okra Project, and the NAACP Legal Defense Fund. BIPOC brand partners such as modest fashion blogger Blair Imani (@blairimani) and lifestyle influencer Deun Ivory (@deunivory) promoted the new range on Instagram, with Blair praising Girlfriend Collective for inviting her to shoot the intimates campaign fully covered.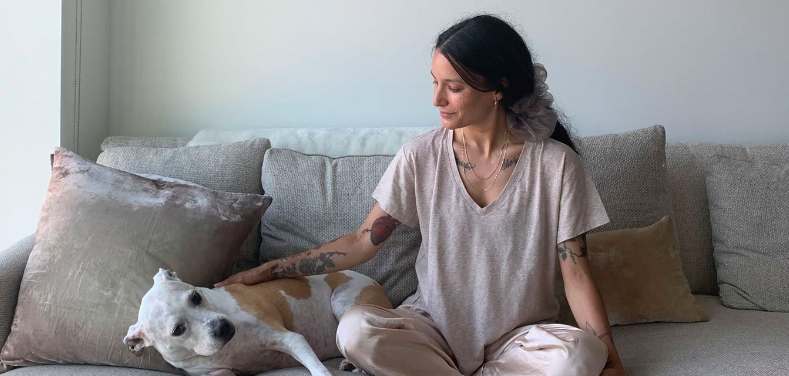 The Comeback Kid: Champion
Once synonymous with that 10-year-old high school sweatshirt you never got rid of, Champion has built a whole new brand identity in the COVID-19 era. At a time when showing up in sweats every day isn't just socially acceptable, but stylish, the brand's signature Champion shorts and oversized cotton pants are winning endorsements from powerhouse lifestyle bloggers like Yasmin (@beautyybird on Instagram), who shouted out the brand in a "My fits this week" round-up this spring. And Champion is leaning into its rising cool factor: in April, the brand teamed up with social media royalty Chiara Ferragni on a collection of pastel loungewear sets, winning endorsements from fashion it-girls including Brittany Xavier (@brittanyxavier).
As the stay-at-home economy shows no signs of slowing down, loungewear brands remain poised for further success on social media. After all, who wants to go back to skinny jeans after months in sweatpants? To read more about how the COVID-19 pandemic has transformed influencer marketing, download our COVID-19 impact study.