No matter your sales chops, you'll probably do a better job of persuading your friend to try your favorite local restaurant than somewhere you've eaten once, three years ago. Similarly, the most impactful influencers in your community are your consistent supporters—those who champion you month after month and quarter after quarter. Time-honored, authentic connections with content creators are at the heart of every successful influencer marketing strategy. However, like all other relationships, influencer relationships are a two-way street. Content creators might express initial interest in your brand, but brands must also nurture influencers' enthusiasm via ongoing outreach.
While identifying and engaging passionate fans might feel relatively straightforward within an intimate family of online advocates, coordinating targeted, personalized outreach becomes more challenging when hundreds, or even thousands, of influencers are mentioning your brand each month. In this post, we'll walk through three steps brands can take to foster genuine, enduring connections with fans as their influencer programs gain momentum.
Conduct Targeted Outreach by Grouping Influencers According to Posting Behavior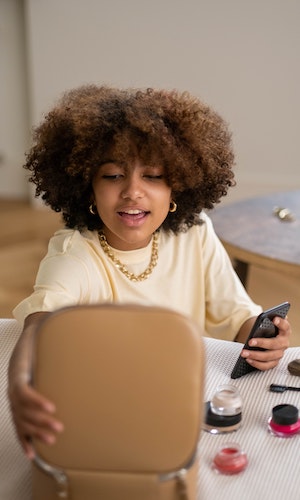 Imagine you're throwing a party, and you want to invite everyone in your friend circle. Chances are, the message you send your best friend will look different from the message you send a new acquaintance. When you reach out to an influencer, it's equally important that your communication aligns with the nature of their relationship to your brand. But how can you determine how every single content creator in your network feels about you?
Since combing through hundreds of profiles (or more) would be overwhelming to say the least, Tribe Dynamics has now extended the automatic grouping of your influencers based on flexible date ranges. You'll be able to quickly grasp the dynamics of your community during your selected time frame, compared to the corresponding prior time frame.
Retained Fans are influencers who have posted about your brand during your selected time frame, and during the corresponding previous time frame.
New Fans are influencers who posted about your brand during your selected time frame, but not during the corresponding previous time frame.
Lost Fans are influencers who did not post about your brand during your selected time frame, but did post during the corresponding previous time frame.
By taking stock of your Retained, New, and Lost Fans, you can gain a general sense of how familiar influencers are with your brand, and gauge the strength of these influencers' affinity.
Segmenting your community into groups also empowers you to create scalable, targeted outreach plans for influencers in each cohort, reserving your most involved activations for your Retained Fans. For example, when clean skincare brand Kopari launched its Paradise Pout Lip Kits in January 2021, the brand sent the kits to Retained Fans over the past three-month period: influencers who had mentioned Kopari during both the previous three months, and the three months before that. Because these loyal advocates had demonstrated consistent enthusiasm for Kopari, the brand could count on them to hype the Lip Kits' release. Bolstered by the passion of Kopari's most reliable supporters, the launch campaign generated 22% of the brand's overall Earned Media Value (EMV) in January, fueling a 30% month-over-month EMV growth.
Report on Influencer Retention to Ensure Sustainable Community Growth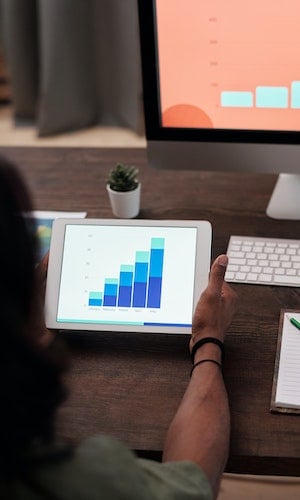 Influencer relationships are a bit like a fine wine or vintage accessory—they appreciate in value over time. As content creators continue to interact with your products, their connections to your brand deepen, and their authentic excitement attracts New Fans. For that reason, it's wise to keep an eye on the proportion of Retained Fans in your community from one time period to the next.
Monitoring the growth of your Retained Fans cohort, along with overall community growth, will help ensure that your brand is continuing to inspire a loyal following. Additionally, you can leverage Tribe Dynamics' data on Retained Fans' EMV, posting activity, and engagement metrics to understand how these valuable advocates are impacting your brand's bottom line, and to validate your investment in long-term influencer relationships.
Beyond reporting on the volume and impact of the influencers you've retained across your community as a whole, you can access retention data for specific groups of content creators in order to gain more granular insight into how campaigns or trends have impacted these influencers' posting behavior. For example, tracking the Retained, New, and Lost Fans who participated in a specific campaign can help you understand how this initiative contributed to your overall retention efforts.
Prevent Community Attrition by Re-Engaging Lost Fans
Remember that ex you desperately wanted to win back? Here's the good news: it's much easier to salvage your relationships with influencers. But before you can get to work re-engaging content creators who have stopped posting about your brand, you have to know who they are—a task that can become more and more difficult as your network expands. By keeping track of your Lost Fans, Tribe Dynamics lets you easily identify which members of your community are most in need of some TLC. Thoughtful, personalized outreach, such as a refill of an influencer's favorite product, can go a long way toward reigniting enthusiasm among content creators who have recently lost interest.
Whether your brand is just getting its influencer program off the ground, or on the fast track to the Tribe Top 10, monitoring your Retained, New, and Lost Fans will help you streamline your outreach and achieve lasting success. To learn more about retention, and other key influencer community metrics, download our complete Guide to Measurement.