The impact of social media on beauty trends hasn't slowed down overseas. Around the globe, makeup brands closed the decade with fanfare, galvanizing their influencer communities with hit collabs and leveraging the annual Halloween makeup frenzy to surge ahead in Earned Media Value (EMV). Here are the influencer marketing strategies and content trends the top international beauty brands used to dominate YouTube and Instagram at the end of 2019.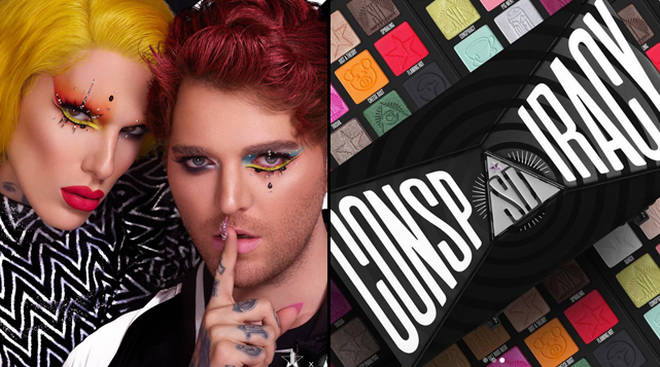 Influencer Collabs Inspire Buzz in the UK, Australia, and Korea
If 2019 taught us anything about influencer marketing, it's that teaming up with loyal content creators is a tried-and-true way to gain momentum. Last quarter, makeup brands in several international markets saw EMV gains thanks to collaborations with popular bloggers. In November, Morphe tapped U.K. beauty gurus Thuy Le, Keilidh Cashell, Victor Ramos, and Bianca Linares to co-create its Electric Nights holiday collection, which launched to influencer acclaim. The range accounted for $3.2M EMV of Morphe's $26.3M EMV Q4 total, fueling the brand's 16% quarter-over-quarter growth.
Meanwhile, Jeffree Star Cosmetics' blockbuster collab with U.S. YouTuber Shane Dawson made waves in Australia, as influencers like Alyshia Jones used the expansive Conspiracy collection to create edgy, colorful looks. The brand posted a 99% QoQ growth with its $3.3M EMV Q4 total, $765.4k EMV of which came from content mentioning the release. Finally, ColourPop Korea's EMV surged 303% QoQ, with a sizable 72% ($939.6k EMV) of the brand's $1.3M EMV total generated by mentions of the new Bitti x ColourPop range, a collaboration with beauty enthusiast Hye-Min Park (@ponysmakeup on Instagram).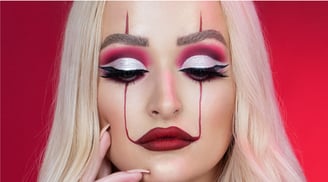 Halloween Makeup Hype Sweeps Europe
Every year, makeup artists celebrate Halloween—and power EMV for their preferred brands—by flooding Instagram with elaborate, spooky special-effects looks. And 2019 was no exception: NYX Professional Makeup France, for example, saw a 19% quarter-over-quarter EMV increase thanks to bloggers like Indy Brille, who shouted out the brand across 24 eye-catching Halloween makeup creations. Altogether, mentions of "Halloween" accounted for $835.0k EMV of the brand's $8.7M EMV Q4 haul. Similarly, Nabla Cosmetics enjoyed a 50% QoQ EMV boost in Italy, with posts including "Halloween" pulling in $622.4k EMV of the brand's $5.4M EMV quarterly total. And in the U.K., Mehron Makeup saw an even more impressive boost from the holiday: the stage and costume makeup brand boasted a 73% QoQ surge, owing $4.9M EMV of its $10.7M EMV to "Halloween" content.
Of course, these are only a few of the strategies and trends that brands overseas used to get ahead last quarter. For more comprehensive data and insights on Q4's leading international beauty brands, download Tribe Dynamics' Q4 2019 Global Beauty Report.