From Fenty Beauty's buzzy concealer drop to Dior Beauty's #MaisonChristianDior party in Tokyo, domestic and internationally-based beauty brands both kicked off 2019 with ambition. Tribe Dynamics' Global Beauty Report, one of our most popular publications, features the most recent trends, data, and insights on top-performing beauty brands across 11 different domestic and international markets.
Below are a few highlights from our just-released Q1 Global Beauty Report:
Concealers and Eyeshadows Drive Growth for Fenty Beauty and Morphe in the US, Canada, and Europe
Touted by Rihanna as #TheCure for your New Year's Day hangover, Fenty Beauty's Pro Filt'r Instant Retouch Concealer proved an instant hit with influencers across markets. In the U.S., the concealer scored shout-outs from powerhouses like Jeffree Star, generating $31.1M EMV and outpacing the hero Pro Filt'r Soft Matte Longwear Foundation to rank as the brand's No. 1 product. The new release also made waves in the U.K., Canada, and France, where it collected $6.5M EMV, $2.6M EMV, and $936.1k EMV, respectively. Buoyed by the successful launch, Fenty Beauty's EMV grew by over 20% quarter-over-quarter in all four markets, enjoying its greatest improvement (51%) in the U.K. Altogether, the brand closed Q1 with $139.5M EMV in the U.S., $30.2M EMV in the U.K., $10.1M EMV in Canada, and $6.7M EMV in France.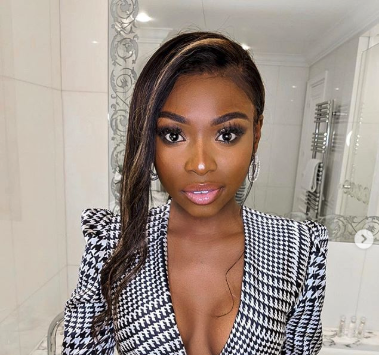 Source: @thepatriciabright on Instagram
James Charles can't seem to step out of the spotlight, and neither can his eyeshadow palette. Following its November 2018 launch, the James Charles Palette remained a fixture in influencer conversations in France and Canada throughout Q1, fueling Morphe's respective 46% and 28% EMV growths in the two markets. The brand also soared in Spain, where excitement around the 35B Color Burst Artistry Palette powered Morphe's impressive 193% QoQ increase, and in the U.S., where buzz around the new Morphe x Jeffree Star brush set helped drive a 20% QoQ gain. In all, Morphe collected $204.9M EMV in the U.S., $9.7M EMV in Canada, $4.0M EMV in France, and $3.2M EMV in Spain.
Dior Beauty Wins With Activations in Japan and Korea
Dior Beauty reigned in Japan and Korea last quarter, growing by a respective 50% and 120% in EMV in these two markets. The brand fêted its Maison Christian Dior fragrance line with a lavish luncheon in Tokyo, and tapped K-pop star Sunmi to hype the launch of its Dior Addict Stellar Shine lipstick in Korea. Total mentions of #MaisonChristianDior and #디올어딕트스텔라샤인 (Dior Addict Stellar Shine) collected $1.2M EMV and $480.8k EMV, respectively, helping the brand end up with totals of $5.6M EMV (Japan) and $6.7M EMV (Korea).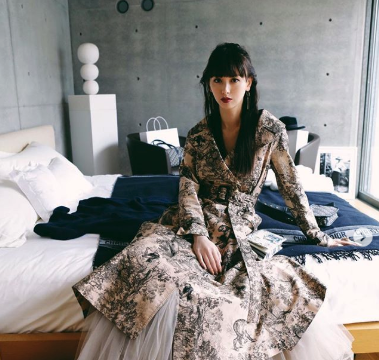 Source: @emisuzuki_official on Instagram
To view the top 10 brands ranked in each market, read the full report!