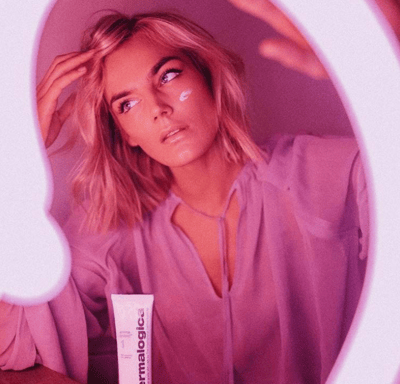 Glow Recipe and Dermalogica made their first-ever Top 10 appearances in March, placing at No. 8 and No. 10, respectively. Glow Recipe's $3.0M EMV marked a 110% month-over-month growth, while Dermalogica's $2.7M represented a 107% MoM increase, with both brands benefiting from influencer hype surrounding new product releases. Glow Recipe expanded its watermelon range by introducing the Watermelon Glow Ultra-Fine Mist, which garnered $1.1M EMV from 86 ambassadors as the brand's No. 1 product. Meanwhile, Dermalogica added to its suncare lineup with the launch of its Prisma Protect SPF30, celebrating with a pop-up exhibit in NYC along with a series of master classes. The Prisma Protect SPF30 emerged as Dermalogica's top offering for the month with $579.4k EMV via mentions from 94 influencers. Bolstered by these new releases, Glow Recipe and Dermalogica saw respective 35% and 45% MoM expansions in their ambassador communities and 42% and 34% MoM increases in post volume.
Find out who made the Skincare Top 10!
Tribe Top 10, our monthly publication series, ranks the top beauty and fashion brands in earned media performance and reveals exclusive insights into trending content, products, and brands. We publish, and work with brands, in Cosmetics, Skincare, Haircare, Luxury, Non-Luxury Fashion, and Fashion Retailers in the U.S., as well as in 13 international markets. Visit TribeDynamics.com for full access to our reports.