In our August Tribe Top 10, Tribe Dynamics spotlighted some of 2020's most popular influencer product collaborations, demonstrating how this tried-and-true strategy remains an effective way of sparking both community enthusiasm and Earned Media Value (EMV). While each launch proved notable, one in particular stood out as an example of how brands can execute influencer collaborations in the right way.
In July 2020, prestige beauty brand PÜR released a collaboration with powerhouse YouTuber RawBeautyKristi. The limited-edition collection, which included the innovative Double-sided Pressed Pigment Palette and two styles of cruelty-free lashes, was met with immense enthusiasm from the influencer community as well as Kristi's followers, and quickly sold out. In order to best outline how brands can emulate PÜR's success, we spoke with Tisha Thompson, VP of Marketing & Innovation at PÜR, for a behind-the-scenes look into the brand's strategy.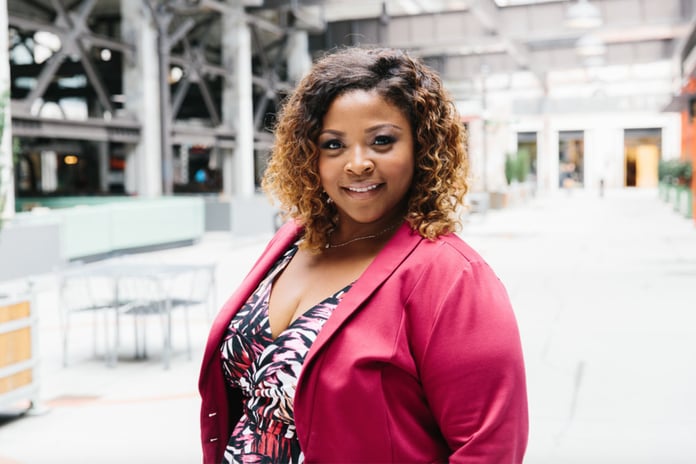 When Sourcing Influencer Partners, Look for Pre-Existing Enthusiasm
When it launched, the PÜR x RawBeautyKristi collection represented the culmination of years of work between Kristi and the brand. In describing how PÜR first came to build a relationship with Kristi, Tisha highlighted the influencer's existing passion for PÜR products, even before the beginning of any official partnership. "Kristi is a fan of the brand and loves and uses several items from PÜR," Tisha said, specifically touching on Kristi's affinity for the 4-in-1 Love Your Selfie Longwear Foundation & Concealer, the Fully Charged Magnetic Mascara, and the Bronzing Act Skin Perfecting Powder.
According to Tisha, Kristi's passion for all things PÜR made initiating a more formal connection "smooth and simple." A look at Kristi's posting history confirms Tisha's account: in 2018, Kristi drove $845.3k EMV across 47 brand mentions as PÜR's No. 10 individual earner. PÜR identified Kristi's organic enthusiasm as an opportunity for collaboration and relationship-building, and the brand invited her on an influencer getaway to Mexico. According to Tisha, it was clearly the start of something special: "We hit it off instantly and the rest is history."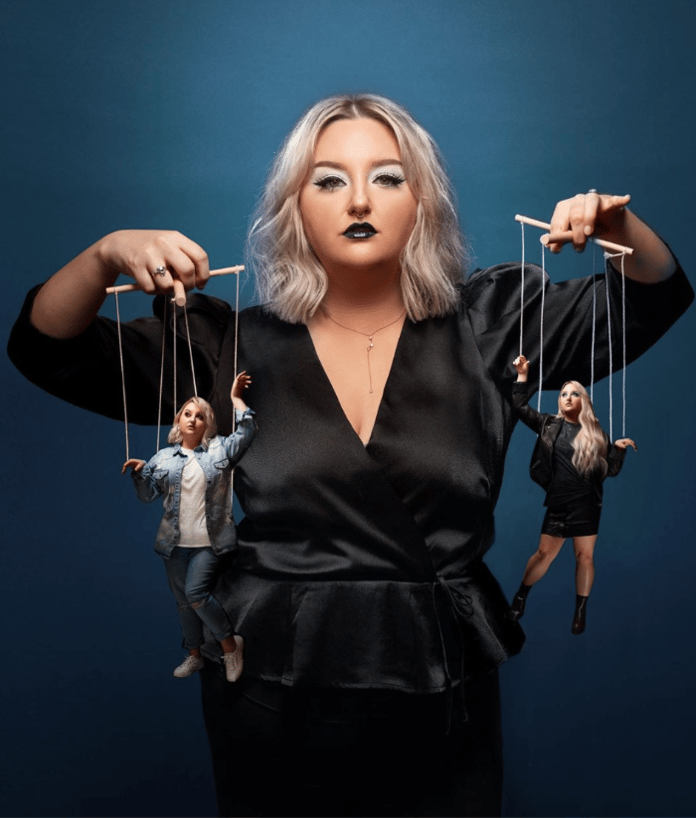 Strong Brand-Influencer Relationships Are Built on Shared Values
Describing how PÜR chooses influencers to work with, Tisha noted several qualities the brand looks out for: "We select influencers who genuinely use and love our products. We want a collaboration that is honest and connects with the fans and followers from both sides." Between her consistent use of PÜR products and her strong online reputation for being "raw and real," Kristi proved a clear match for the brand's criteria.
Carrying momentum from the Mexico getaway and laying the groundwork for her eventual collaboration with the brand, Kristi continued to tout her favorite PÜR products in her 2019 content: the vlogger mentioned the brand nearly every month that year, powering $1.1M EMV via 42 posts as PÜR's No. 6 EMV source. Then, Kristi took center stage in 2020 as PÜR's most prominent, and highest-earning, influencer partner. Throughout the year, Kristi has proven a tireless supporter of the brand, often featuring PÜR products from outside her own collaboration, especially the 4-in-1 Foundation.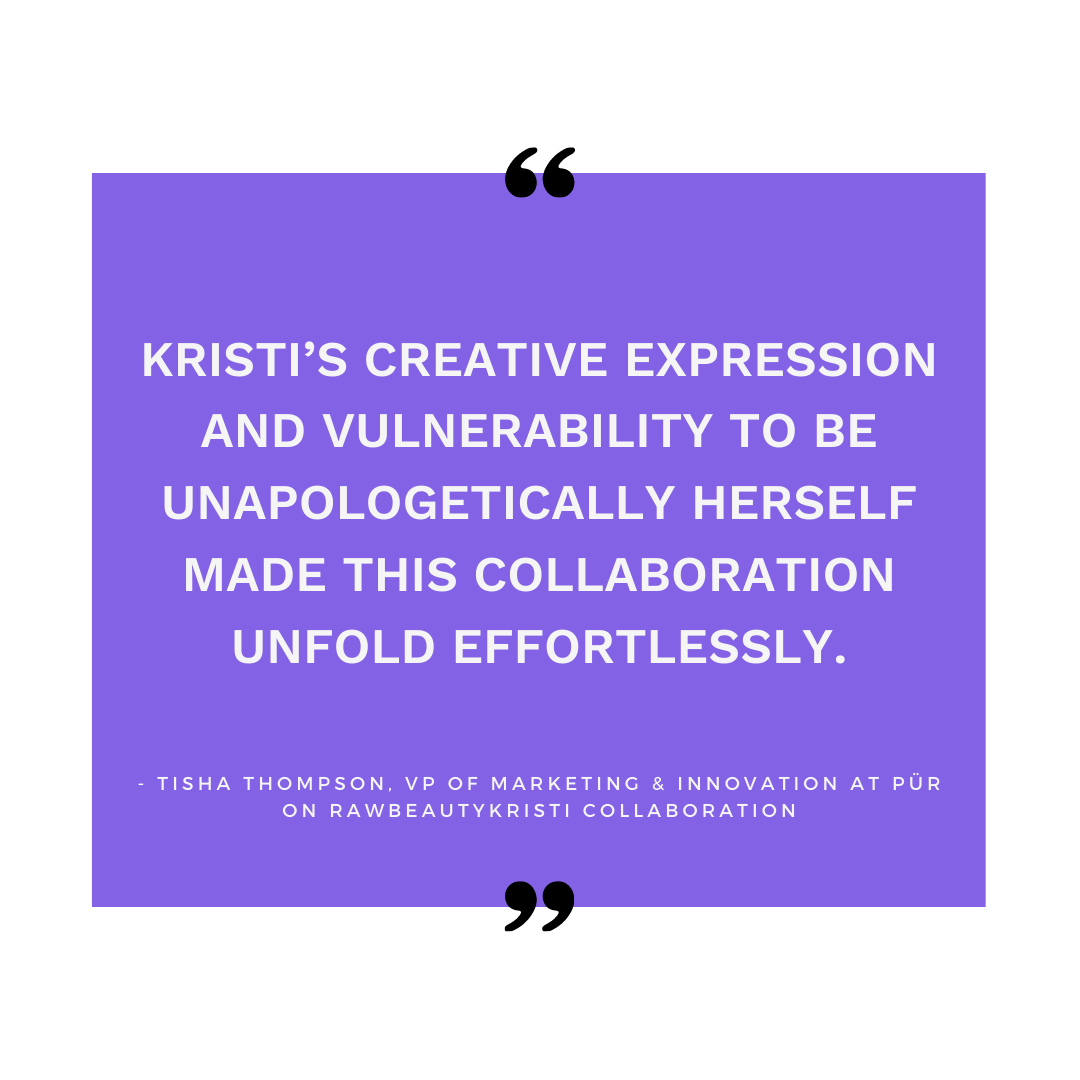 For the Best Product Collaborations, Treat Influencers as Equal Partners
Tisha did not mince words when describing how closely involved Kristi was throughout the collection's two-year development process: "Kristi and the PÜR team worked tirelessly to perfect each and every aspect of the palette and lashes. From formulation, to packaging, marketing, images, you name it, she was very hands-on, and it showed in the finished products." Additionally, Tisha made sure to note how Kristi's passion led to a smoother partnership, stating, "Kristi's creative expression and vulnerability to be unapologetically herself made this collaboration unfold effortlessly."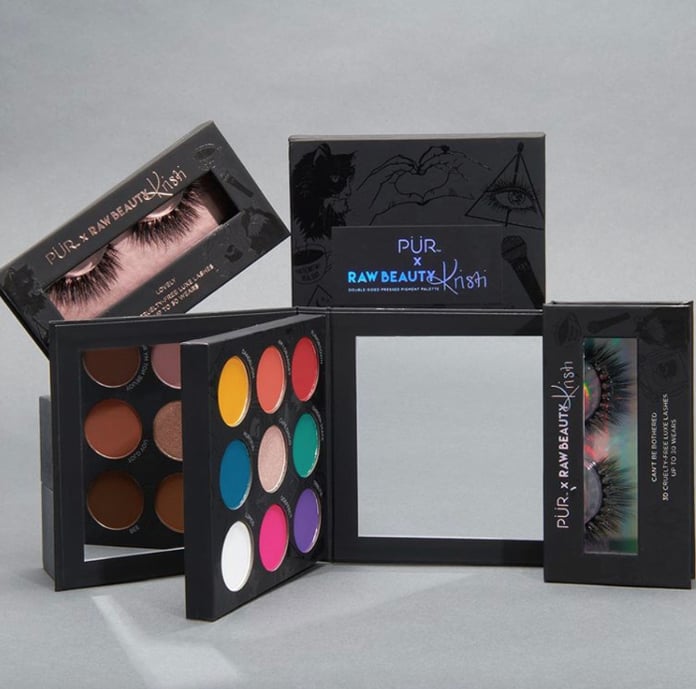 Continual Investments in Influencer Partnerships Lead to Blockbuster Results
Once again, the numbers bear out both Tisha's testimony and Kristi's dedication. The influencer community matched Kristi's enthusiasm for the collection, celebrating the launch as a big win for one of its own, with many sharing how much they love Kristi and her content in their videos reviewing the launch. Despite PÜR x RawBeautyKristi's debut somewhat late in the year, the collection has proven PÜR's top-earning offering for 2020, pulling in $5.0M EMV from nearly 500 content creators in July and August alone. Nine of the brand's top 10 EMV-driving pieces of content from these two months mentioned the collaboration, demonstrating the extent to which the collection—and Kristi herself—have come to define recent social conversation about PÜR.
The success of Kristi's collaboration, which is a direct result of a relationship cultivated over the course of several years, leaves PÜR extremely excited for the future of the partnership: "She continues to use and share our products as a staple in her routine," Tisha noted, "and we will continue to build on this lifetime friendship we have established."
The PÜR x RawBeautyKristi Relationship Serves as a Model for Other Brands
PÜR's work with Kristi is one of 2020's strongest examples of a winning brand-influencer partnership. Kristi's long history with PÜR, from her initial interest in the brand's products to her hands-on involvement in co-developing her collection, demonstrates the years of groundwork that go into successful influencer product collaborations. Additionally, Kristi's rising EMV totals over the past three years, aided by her expanding social following, shows the mutually beneficial nature of brand-influencer relationships. In other words, for beauty brands looking for the right way to build lasting influencer partnerships, look no further than Kristi and PÜR.
(A big thank you to both Tisha and Kristen D'Agostino, Marketing Manager at PÜR, for making this conversation possible.)
To learn more about PÜR x RawBeautyKristi, as well as other top 2020 influencer product collaborations, download our August Tribe Top Ten.