If you're still figuring out how to cope with 2020, you're not alone. Between a global pandemic, turbulent economy, and charged political climate, many of our heart rates are about as fast-paced as the news cycle. Thankfully, mental health-oriented wellness brands are rising to the occasion, helping influencers and consumers alike find solace in a more mindful approach to everyday life. While apps like Headspace and Better Help have made waves on social media with guided meditations and teletherapy, a suite of essential oil brands are furnishing bloggers with aromatherapy options that promote focus, relaxation, and other positive mental states.
Following our explorations of beauty and fitness brands capitalizing on the recent wellness craze, here's a glimpse at how influencer-favorite mind and body care brands are championing mindfulness as self-care, and the strategies fueling their success. For in-depth insights on wellness influencer marketing trends, download the full Tribe Dynamics' Influencer Marketing Playbook for Fitness, Health, and Wellness Brands.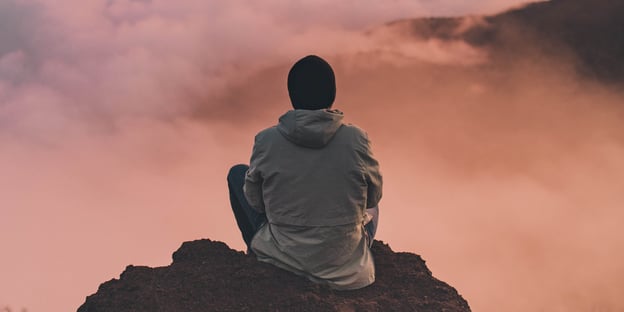 Headspace, Better Help Garner Influencer Support Via Seamless Meditation and Therapy
As we grow more and more comfortable seeking physical and mental healthcare virtually, up-and-coming mindfulness and therapy apps are helping influencers stay calm and clear-headed in a socially distant world. Few brands in this space have gained traction as rapidly as Headspace: the app, which provides guided meditations at the touch of a button, netted $6.7M Earned Media Value (EMV) from Q1 to Q3 2020, a 262% increase relative to the first three quarters of 2019. This standout growth was fueled in part by a community of high-profile corporate and celebrity partners, but also a broad network of smaller-scale content creators: for example, YouTuber Sarah Rocksdale, a micro-influencer who uses her channel primarily to promote mental well-being, regularly encouraged her followers to check out Headspace in her own guided meditation videos.
Teletherapy app Better Help also saw an explosion of enthusiasm on social media this year, the brand's influencer community has grown 189% year-over-year so far in 2020. Many of Better Help's most impactful fans were beauty, fashion, and lifestyle YouTubers, who included affiliate links for the service in their video summaries—a testament to the universal, cross-vertical appeal of easy-to-access mental health care. Fashion and travel enthusiast Kayla Logan, lifestyle vlogger Fatima (Fatima Francesca), and Dermatologist-turned-influencer Andrea Suarez (Dr Dray) accounted for three of Better Help's top five EMV-drivers so far in 2020.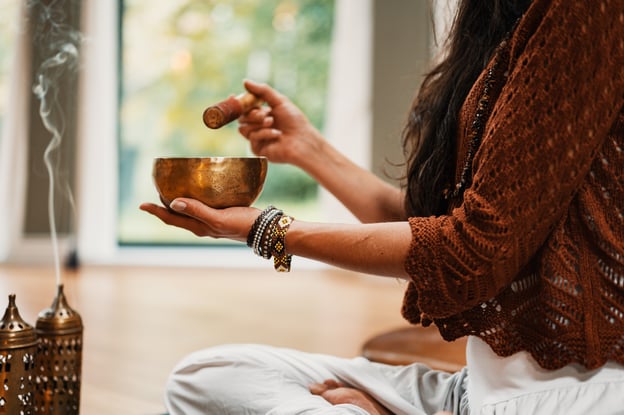 Essential Oils Brands Feature in Self-Care, Home Decor Content
You probably don't need to contact your local mindfulness guru to identify a scent that calms you down, whether that's lavender, eucalyptus…or freshly-baked chocolate chip cookies. This year, several up-and-coming essential oil brands nurtured their growing fanbases by tapping into the increased interest in wellness products and surge in at-home content. For example, Saje Natural Wellness has grown its community 73% from 2019 to 2020, with 581 content creators posting about the brand so far this year. Saje Natural Wellness has continued to invest in its ongoing relationship with powerhouse lifestyle blogger Sarah Landry (@thebirdspapaya on Instagram), releasing a limited-edition "Self Love Kit" comprising Sarah's two favorite roll-on oils in February. Meanwhile, Vitruvi's minimalist oil diffusers proved a staple in home decor posts, as content creators took time to declutter and create aesthetic, stress-free living spaces: #ApartmentTherapy generated $159.1k EMV as the brand's No. 2 hashtag behind #Vitruvi ($245.0k EMV). Altogether, Vitruvi collected $4.8M EMV from Q1 2020 to Q3 2020, a 46% YoY growth.
As this roller coaster of a year chugs to a close, influencers and their audiences are continuing to take time to reflect and recharge their psyches—and mental health-conscious brands are benefiting from this collective moment of self-care and introspection. Be sure to read Tribe Dynamics' Influencer Marketing Playbook for Fitness, Health, and Wellness Brands for a comprehensive look at influencer marketing in the wellness industry, along with key learnings from brand leaders in the space.