As the Black Lives Matter movement and other related anti-racist movements gained momentum throughout June, many influencers and brands paused their "normal" social media posts and instead leveraged their platforms to support Black creators, educators, and entrepreneurs. This intentional refocus contributed to significant month-over-month Earned Media Value (EMV) declines for many brands across beauty and fashion verticals and markets. However, it also meant a surge in conversation around Black-owned brands, as influencers and consumers were introduced or reintroduced to these brands, and found new products to incorporate into their routines.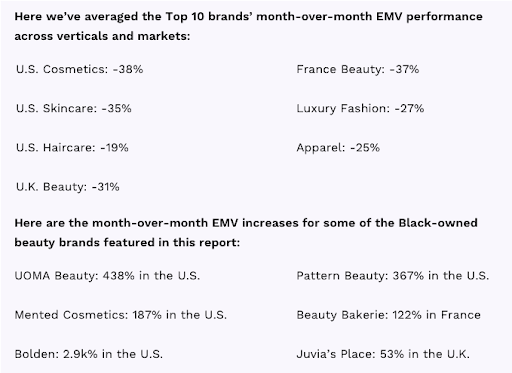 Influencers Promote Black-Owned Brands Throughout the Month
June saw the resurgence of a content trend first made popular by Jackie Aina in 2016, with the vlogger challenging her fellow beauty gurus to create a full face makeup look using only products from Black-owned brands. Popular Black and non-Black YouTubers alike participated in the challenge, driving EMV surges for brands like UOMA Beauty, Beauty Bakerie, Mented Cosmetics, and Danessa Myricks Beauty. Additionally, influencers, publications, and brands encouraged their followers to use their dollars to support Black businesses, posting long lists of Black-owned beauty, fashion, and lifestyle brands—and also driving significant EMV. Below we've detailed a few of the Black-owned brands that gained steam in June, but be sure to check out the full Tribe Top 10 report for more extensive coverage of these top-performing brands.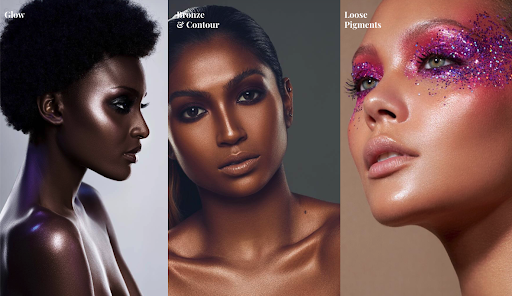 Danessa Myricks Beauty
Founded by makeup artist and photographer Danessa Myricks, Danessa Myricks Beauty seeks to empower and support creativity with makeup by offering multifunctional products, and has built a strong, loyal influencer community over the past several years. The brand, which was mentioned by an average 330 influencers each month between January 2019 and May 2020, nearly doubled its influencer community from May (308 content creators) to June (594 content creators) as bloggers adopted products like the Vision Cream Cover foundation and Colorfix 24-Hour Cream Colors in their June routines.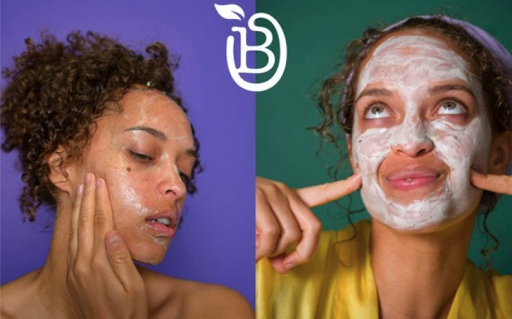 Bolden
Bolden was created by Chinelo Chidozie and Ndidi Obidoa in 2015 with a mission to offer skincare products, including sunscreen, that work well for people of color. With Bolden, the duo seeks to help "shape a global conversation about inclusive standards of beauty—where brown girls and women everywhere feel empowered to celebrate the natural beauty of the skin they're in." In June, Bolden appeared in several posts highlighting Black-owned brands, receiving shoutouts for the brand's widespread accessibility through its retail partnership with Target. Thanks to these promotions and the product recommendations of individual influencers, Bolden's EMV surged 2.9k% from May to June.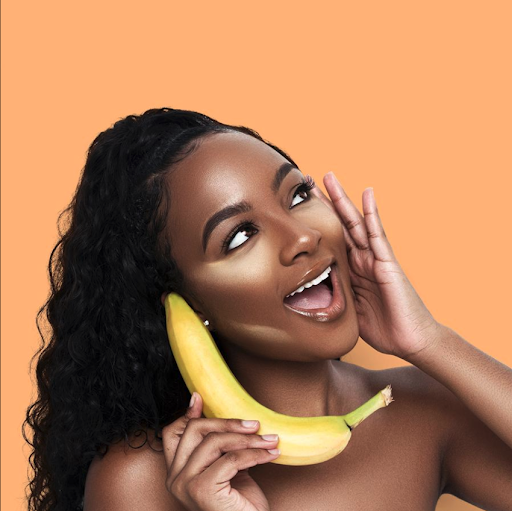 Beauty Bakerie
Beauty Bakerie saw some serious global EMV returns as influencers like British blogger Amy Katrianne (@amysmakeupbox on Instagram) and French beauty guru Marion Moretti (@marioncameleon) featured the brand in their June content. Marion used the Flour Baking Powder in her full-face tutorial video using only Black-owned brands, whose ad earnings she donated to the anti-racism organization SOS Racisme. Thanks to these and other influencer shoutouts, Beauty Bakerie's EMV grew 122% month-over-month in France and 143% in the U.K.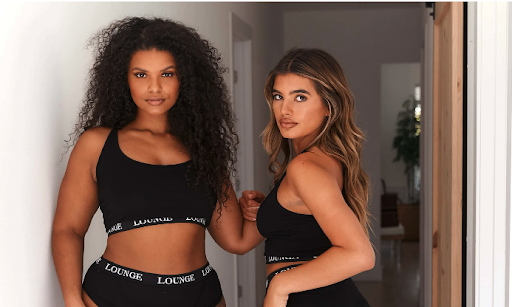 Lounge Underwear
Though not Black-owned, Lounge Underwear earned support from its #FemaleFamily influencer squad for the brand's commitment to inclusivity and acceptance, which helped boost the brand's EMV 7% from May to June. Fashion influencer Aisha Konneh (@afroblisso on Instagram), for instance, thanked Lounge Underwear for "[taking] the time to amplify the voices of Black creators," while lifestyle influencer Georgia Rankin (@officialgeorgiarankin) praised Lounge Underwear for being "all about empowerment, self worth, and diversity."
To learn more about June's influencer content trends and the top-performing beauty and fashion brands, be sure to download the full June 2020 Tribe Top 10 report.