In the U.S., influencer trips are old news. If you haven't caught FOMO scrolling through tropical snapshots from one of the numerous #TrippinWithTarte or #RevolveAroundTheWorld getaways that happen every year...are you even on Instagram? But for internationally based beauty brands—whose fans aren't sick of jet-setting yet—travel opportunities are still a ticket to success. From MAC U.K.'s springy Tokyo trip last February to Guerlain's oh-so-pastoral L'Essentiel launch—which had bloggers from the Gulf Countries frolicking in the French countryside—brands across the globe are surging ahead by taking cues from Tarte. To save you the scrolling, we've highlighted some of the most impactful (and Insta-worthy) beauty getaways held by internationally based brands from the past few months.

Clinique France Powers Growth With #PinkOasis in India
In France, Sanaa El Mahalli is influencer royalty—and she looked perfectly at home in the Jai Mahal Palace last April. To celebrate its expanded Moisture Surge range, Clinique France whisked Sanaa, along with a handful of other beauty gurus, to Jaipur, India, for a pink-themed getaway. Attendees chronicled the adventure in content tagged #PinkOasis, which generated $746.2k EMV as the brand's No. 1 EMV-driving hashtag. The trip fueled Clinique's impressive 126% month-over-month growth to $1.5M EMV in April.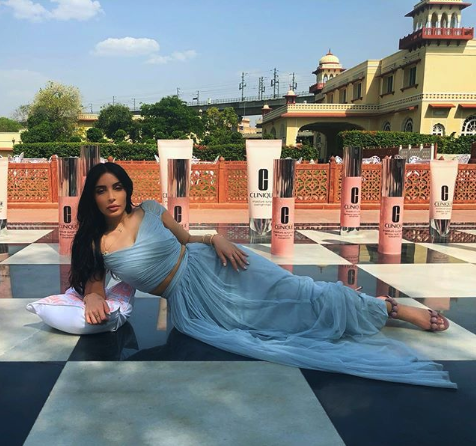 Source: sananas2106 via Instagram
MAC UK and MAC Australia Ring in Spring in Tokyo
Is anything more #aesthetic than cherry blossoms? In February, MAC brought a squad of content creators from Australia and the U.K. to Tokyo for the launch of its spring-themed Boom Boom Bloom collection. The influencers posted enthusiastically about the experience, which included a lipstick-making workshop. U.K. blogger Roksana Janiszewska called it "the most amazing trip of a lifetime." Buoyed by the getaway, MAC closed the month with $17.0M EMV in the UK and $3.8M EMV in Australia. #MACSpringPreview, the trip's associated hashtag, collected a respective $295.2k EMV and $359.4k EMV in the two markets.
Dior Beauty France Parties With Influencers In Shanghai
When making Cara Delevingne the face of your next launch isn't enough, throw a party in China. Dior Beauty pulled all the stops for the March debut of its Dior Addict Stellar Shine lipstick, inviting influencers like Chloé Bleinc to Shanghai for a swanky celebration with Delevingne. The event prompted plenty of Instagram content, with the associated #BeDiorBePink powering $314.8k EMV. Altogether, Dior Beauty posted $2.3M EMV in March, up 27% from February.
Guerlain Gulf Countries Fêtes L'Essentiel in the French Countryside
Leave it to Guerlain to make farm life glam. The brand's impressive 235% month-over-month surge last March was mostly due to hype around the new L'Essentiel foundation, which Guerlain celebrated by whisking bloggers like powerhouse Elnaz Golrokh off to Le Bârn Hotel outside of Paris. The squad wasted no time Instagramming the rural locale and mingling with supermodel Natalia Vodianova, who just happened to be in attendance. Thanks to the event, the brand closed March with $1.2M EMV, a 765% improvement compared to last March.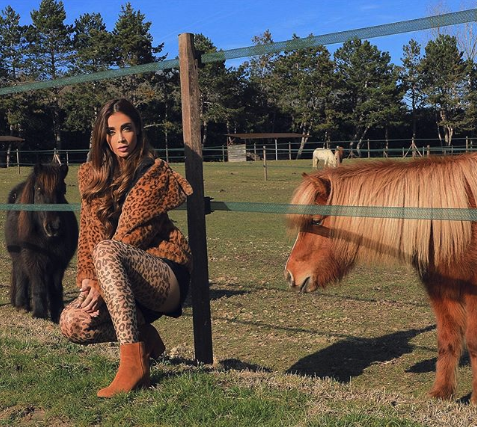 Source: @elnaz_golrokh via Instagram
Sure, booking a lavish retreat (or hosting a party with a supermodel) comes with a price tag, and not every brand has the budget to indulge influencers with a blow-out celebration. But smaller brands can also capitalize on this trend by bringing content creators together with unique, memorable experiences. Even a weekend away somewhere closer to home can spur engaging content and deepen bloggers' ties to each other and to the brand. And if you can swing a trip to Tokyo—well, it'll be well worth the jet lag.
If you'd like to read more about activating influencers on a smaller budget, read our Smaller-Scale Influencer Activations Report!