Instagram hasn't just fueled the rise of the entire influencer marketing industry. It's the catalyst for the development of new, hugely successful brands—and in particular, apparel and lifestyle brands.
Glossier, which consistently rubs elbows with traditional and heritage beauty brands in Tribe Dynamics' earned media value rankings, is the beauty-brand poster child for Instagram's ability to jumpstart success. Now, there's an increase in traction for "Instagram-native" apparel and lifestyle brands, proving Instagram's role as a powerful "incubator" in the fashion and lifestyle spaces. As a reference point, Glossier, a trailblazer in the Instagram game for several years now, netted $34.2M EMV from January to April 2019—an 8% growth from the same period last year. Here are seven other Instagram-native brands that outperformed Glossier's year-over-year EMV growth:
(Note: We define "Instagram-native" brands as relatively nascent, often direct-to-consumer brands developed in the age of social media that focus most of their marketing efforts on social. Notably, many of these brands have recently opened to different distribution channels, including brick-and-mortar, diversifying beyond their online-only beginnings.)
1. Everlane | Jan-April EMV: $9.5M EMV | YoY growth: 60%
Founded in 2010, the eco-conscious and ethical fashion brand has been gaining steam online: Everlane netted $9.5M EMV between January and April 2019, a 60% growth from this period last year. The number of social media influencers who mentioned the brand in the four-month time period also grew by 31% compared to last year. Additionally, Everlane, which boasts an ethos of "Modern Basics, Radical Transparency," benefited from consistency among its top content creators, who featured the brand's basics organically across frequent outfit posts. Everlane's top 10 influencers in the time period each included the brand's apparel in an average of 36 posts across the four months.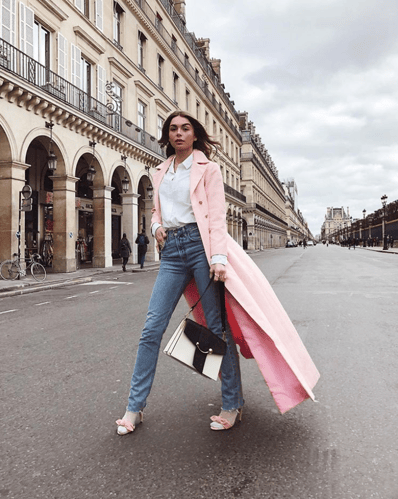 Source: @allegrashaw via Instagram
2. Eloquii | Jan-April EMV: $5.7M EMV | YoY growth: 27%
The direct-to-consumer fashion brand, which was initially launched in 2011 by The Limited, re-launched independently in 2014 with an online-only focus before expanding to brick-and-mortar stores in 2017 and being acquired by Walmart in 2018. Eloquii collected $5.7M EMV from January to April 2019, a 27% year-over-year growth. The brand boasted a relatively small but passionate community of 317 content creators, who authored an average of 6.6 posts each throughout the timeframe. Popular bloggers such as Tess Holliday, Nabela Noor, and Patrick Simondac (Instagram's @patrickstarrr) were just some of the many consistent supporters of Eloquii in their content. #XOQ, the brand's everyday hashtag, generated $1.4M EMV from January to April 2019.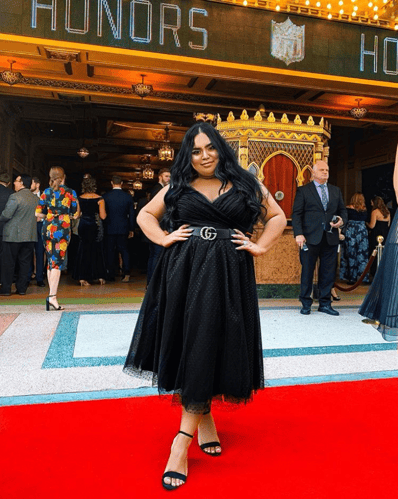 Source: @nabela via Instagram
3. Away | Jan-April EMV: $5.0M EMV | YoY growth: 31%
With its clean, modern design, the 2015-launched smart luggage brand has quickly staked its claim to the "at the airport, luggage in hand" Instagrams popular among celebrities and travel bloggers alike. The brand collected $5.0M EMV from January to April 2019, which represented a 31% increase from the same period last year. One of Away's more prolific supporters was lifestyle blogger Lauren Sims, who featured her luggage in seven posts ($79.0k EMV) throughout the period.
Source: @laurenkaysims via Instagram
4. M.Gemi | Jan-April EMV: $3.6M EMV | YoY growth: 77%
M.Gemi, a 2014-launched Italian leather shoe brand named after co-founder Maria Gangemi, accrued $3.6M EMV between January and April 2019, a 77% year-over-year growth for the brand. In April, M.Gemi collected $1.1M EMV, benefiting from a collaboration with Draper James (Reese Witherspoon's clothing line). Witherspoon herself generated $293.5k EMV via four April posts promoting the collaboration. #DraperJamesxMGemi drove a total of $434.1k EMV, featuring in content from 17 influencers. Overall, 325 content creators mentioned the brand in the time period, a 16% YoY community growth.
Source: @reesewitherspoon via Instagram
5. Rothy's | Jan-April EMV: $2.3M EMV | YoY growth: 608%
The sustainability-focused shoe brand netted $2.3M EMV from January to April 2019, a whopping 608% year-over-year growth stemming from a 335% YoY expansion in its influencer community. Though some of the brand's buzz stemmed from paid partnerships (#ad drove $290.7k EMV), Rothy's' everyday tag, #RothysInTheWild, also generated $274.1k EMV. Popular bloggers like Sjana Earp (@sjanaelise on Instagram) and Cassey Ho (@blogilates) ranked among the brand's top earners.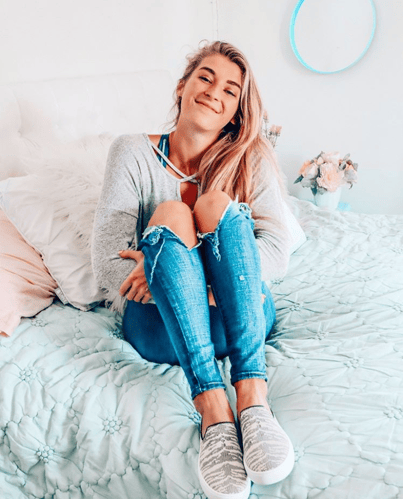 Source: @katiebetzing
6. Thirdlove | Jan-April EMV: $2.0M EMV | YoY growth: 124%
Thirdlove collected $2.0M EMV from January to April 2019, representing a 124% growth from the same period last year. Influencers mentioned the lingerie brand in an average of 2.3 posts each. Though many of these pieces of content were explicitly sponsored (#ad drove $709.3k EMV), the bloggers often shared their personal journeys with self-love and acceptance in the captions, infusing the paid-for posts with authenticity. Outside of the brand's sponsored presence, blogger Chantelle Paige-Mulligan (@chantellepaige on Instagram) proved a consistent organic supporter, chronicling the end of her pregnancy in four photos ($305.6k EMV) featuring Thirdlove's offerings.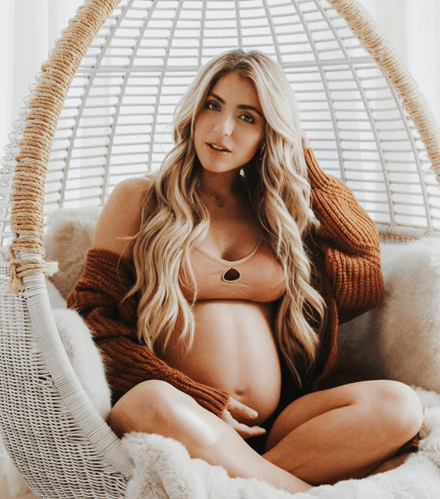 Source: @chantellepaige via Instagram
7. Allbirds | Jan-April EMV: $1.7M EMV | YoY growth: 31%
Founded in 2014, Allbirds, which boasts the "World's Most Comfortable Shoe," accrued $1.7M EMV from January to April 2019, a 31% year-over-year growth. The brand benefited from significant organic endorsements from television personality Crystal Hefner and blogger Adaleta Avdić (Instagram's @adaatude). Allbirds' influencer community experienced a 20% growth in size from last year, with their content ranging from action-packed travel photos to outfit-of-the-day shots.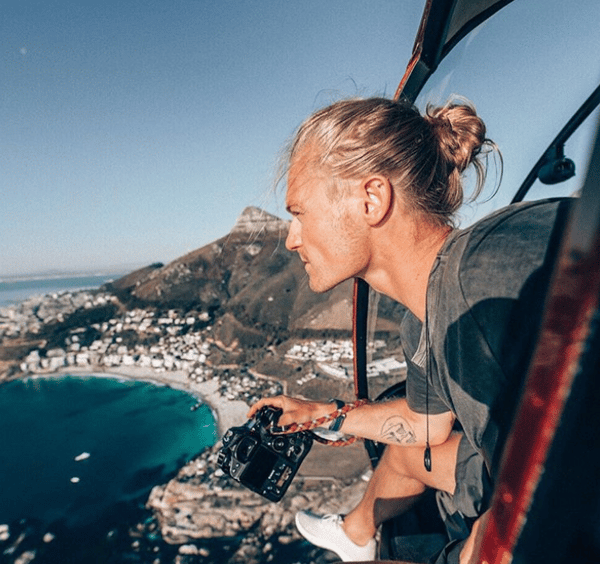 Source: @mrbenbrown via Instagram
Instagram Powers These Brands' Success
For all seven of these Instagram-native brands, Instagram is their go-to, full-funnel tool. Instagram ads whose aesthetic fits seamlessly into users' content feeds work towards broader brand awareness, while content creators can easily interact with the brands on the platform. This ongoing interplay of paid and organic media becomes Instagram's core functionality in these rising brands' influencer relationships and marketing strategies.
Instagram isn't just essential to apparel and lifestyle: we've also deemed Instagram and luxury fashion a power couple in 2019.