Across the world of beauty, consumers are making one thing clear: representation matters, and a lack of inclusivity in a brand's product line, marketing materials, and leadership team just won't cut it any longer. While many brands are now scrambling to make long-overdue changes, others have practiced inclusivity since before it was a buzzword. One such brand is UOMA Beauty, the subject of our ninth Influencer Marketing Performance report.
Founded in 2019 by beauty executive Sharon Chuter, UOMA Beauty draws upon Chuter's Nigerian heritage to build a diverse community of influencers, described on the company's website as an "empowered tribe" (we like the sound of that). What's more, "the most inclusive Black-owned beauty brand" is powering some serious Earned Media Value (EMV): from June 2019 through May 2020, UOMA Beauty netted $18.6M EMV, a 426% year-over-year growth. This momentum, combined with the brand's relevance to current shifts in the beauty space, made UOMA Beauty an obvious choice for a brand profile. As in past reports like Lululemon and Peloton, we analyzed the keys to UOMA Beauty's success, along with ways that the brand can use Tribe Dynamics to sustain its impressive growth. Here are just a few of the topics covered in the report: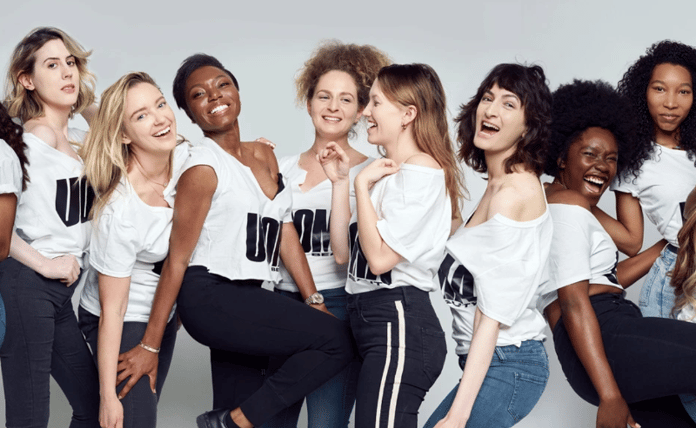 UOMA Beauty Knows How to Work With Influencers
It makes sense that a brand known for inclusivity would prove a caring partner for its biggest fans. For a young brand, UOMA Beauty is already running all the right moves from the influencer marketing playbook, from branded events to product collaborations. In August 2019, UOMA Beauty threw an event for influencers like Skai Jackson (@skaijackson on Instagram) and Jordyn Woods (@jordynwoods), with Woods sharing that she "loves everything this brand stands for." What's more, this past February, UOMA Beauty collaborated with beauty royalty Jackie Aina (@jackieaina) and Patrick Simondac (@patrickstarrr) on the Black Magic Carnival Collection, showing that the small brand can pull some big names.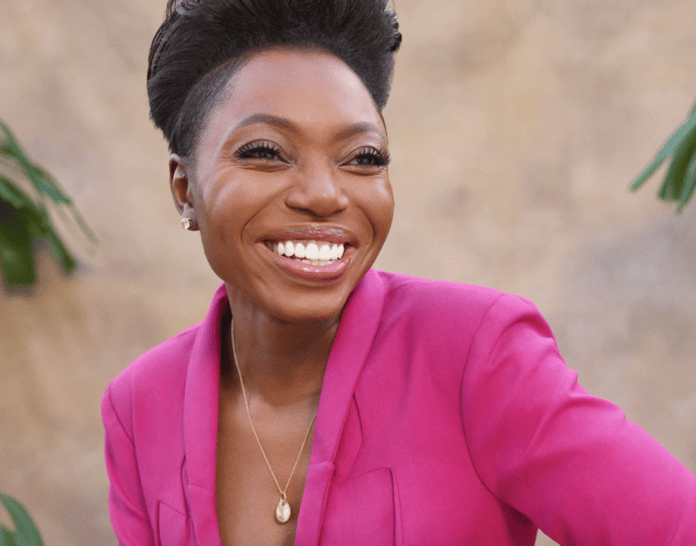 Sharon Chuter Holds Beauty Accountable With #PullUpOrShutUp
This June, as brands clamored to address consumers' demands for change, UOMA Beauty reinforced its inclusive bona fides by joining in the call. Brand founder Sharon Chuter started a movement with her #PullUpOrShutUp campaign, which challenged beauty brands to disclose the number of Black individuals they employ in leadership roles. As reported by Teen Vogue, over 75 brands responded to Chuter's initiative, with big names ranging from Huda Beauty to Ulta to Kylie Cosmetics all participating. While EMV for this campaign is not reflected in our Influencer Marketing Performance report, #PullUpOrShutUp's widespread media coverage and praise likely set up UOMA Beauty for considerable success.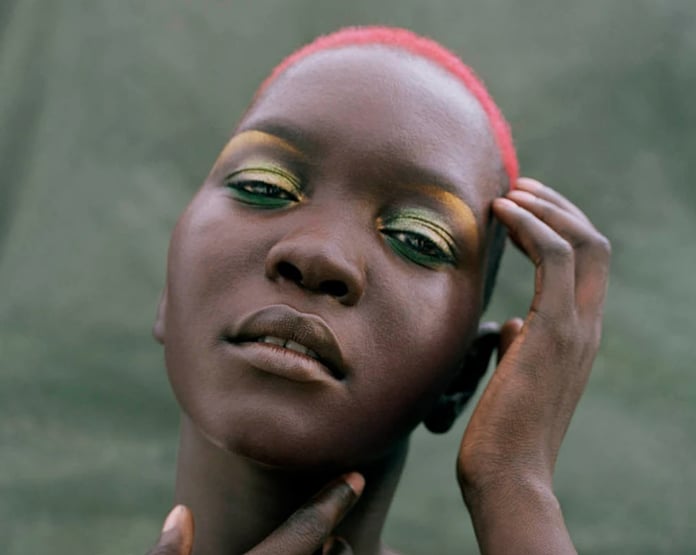 Between EMV and Inclusivity, UOMA Beauty Boasts High Growth Potential
Thanks to its fairly recent launch and relevant news cycles, UOMA Beauty has enjoyed continued content creation from an engaged influencer population. Now, to sustain this momentum over the long term, UOMA Beauty can use (virtual) influencer events and product launches to capitalize on its growing name recognition. While the brand likely has many further initiatives planned, conversation in beauty moves as rapidly as consumers' attention spans. In other words, UOMA Beauty should act quickly to consolidate its status as a leader in inclusive beauty.
Not many brands can claim as favorable tailwinds right now as UOMA Beauty. Between its killer product lineup, dedicated crew of big-name fans, and winning social message, UOMA Beauty is a brand we at Tribe will be watching with great interest. To learn where UOMA Beauty can go from here, and how it can use Tribe Dynamics to get there, download our Influencer Marketing Spotlight: UOMA Beauty report.