With the self-care movement showing no signs of slowing down, many skincare brands are making impressive strides on social media. However, few players in the space have matched the astronomical surge in Earned Media Value (EMV) enjoyed by HelloBody. The sustainable clean beauty brand, which has long enjoyed a strong foothold in European markets like France and Italy, has been rapidly picking up steam in the U.S.: from May 2020 to April 2021, HelloBody collected $11.4M EMV, an 86% year-over-year growth. Moreover, the brand's 607 influencers during this time frame represented an 88% YoY community expansion.
In this post, we'll unpack the key factors behind HelloBody's stand-out performance, and highlight strategies other brands can use to amp up their influencer marketing efforts.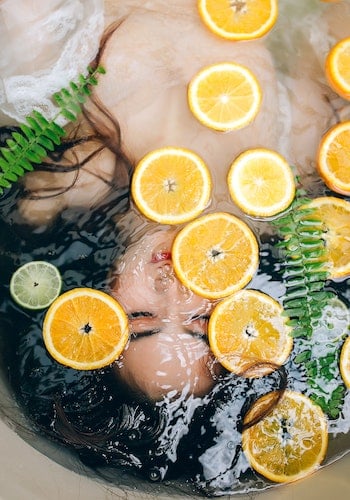 HelloBody Inspires Heartfelt Content Via Values-Driven Campaigns
Amid the past year's turbulent political and social climate, brands' core values have proved integral to success on social media. Many brands leapt at the chance to join conversations about topics like sustainability and social justice, but their activism rang hollow unless it was backed by a time-honored commitment to the issue at hand.
A clean beauty brand from day one, HelloBody galvanized eco-conscious influencers with its #NaturalIsGlamorous hashtag campaign, a reference both to the natural ingredients powering the brand's products and the appeal of going makeup-free. Participants like Leonie Hanne (@leoniehanne on Instagram) endorsed HelloBody's sustainable skincare offerings in bare-faced posts, helping the tag collect $185.4k EMV from 37 content creators between May 2020 and April 2021.
A Savvy Instagram Stories Strategy Fuels HelloBody's Rapid Rise
More than other brands, HelloBody has put Instagram Stories at the forefront of its influencer marketing program, encouraging its advocates to show off various clean beauty products in ephemeral content. From May 2020 to April 2021, HelloBody's top five EMV-drivers, including No. 1 earner Joanna Krupa (@joannakrupa on Instagram), all shouted out the sustainable skincare brand primarily or exclusively on Instagram Stories.
Notably, these content creators were prolific users of the channel, which lends itself to more playful, less polished posts than static Instagrams. All five influencers mentioned HelloBody in over 80 Stories during the time period monitored, demonstrating the sizable impact that consistent Stories activity can have on a brand's overall performance.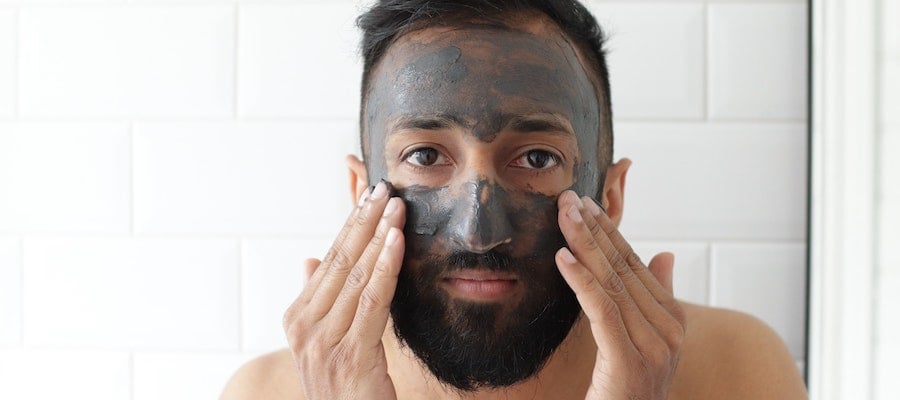 HelloBody Lets Influencers Take Creative Liberty In Sponsored Content
To supplement organic enthusiasm for its clean skincare products, HelloBody engages influencers in a paid capacity, typically by offering fans personalized discount codes to share with their followers. Although sponsored content can run the risk of appearing overly transactional, the sustainable beauty brand has circumvented this challenge by allowing partners free rein over the posts they share, resulting in authentic, effusive conversation.
For example, while lifestyle blogger Eva Pautov (@okevaaa) praised the COCO Clear Mud Mask in a chic Instagram post, beauty guru Jacky (@makeupjackyluvv) created a colorful, sped-up tutorial video featuring a range of COCO products. The common thread throughout the myriad styles and formats of HelloBody's paid content is that each post is consistent with its creator's authentic voice and interests.
In an increasingly saturated skincare market, HelloBody's intentional, impactful influencer strategy has made it an up-and-comer to watch. Here are some key strategies brands can leverage to follow HelloBody's path to growth:
Build Campaigns From Your Brand's DNA
In the absence of in-person events, hashtag campaigns can be a potent way to unite your influencer community and spread your brand's message. But because social media is saturated with branded hashtags, it's imperative for marketers to design initiatives that are not only creative, but also genuinely reflect a brand's unique story and mission. Just as HelloBody's #NaturalIsGlamorous activation seamlessly communicated the brand's passion for sustainability and clean beauty, brands can stand out from the pack with campaigns that reinforce their core values.
Embrace New Social Platforms
Recent years have seen impressive innovation on social media, as cutting-edge platforms like Instagram Stories and TikTok became established, go-to channels for influencers to connect with their audiences. Rather than continuing to tread familiar territory, brands can get ahead of their competitors by reaching consumers via newer, less traditional routes. Instagram Stories empowered HelloBody to collaborate with clean beauty influencers on their favorite social channels, with Stories' unique format enabling content creators to speak with their fans more authentically. By trying out different social platforms, brands can accommodate their advocates' preferences, tap into a broader consumer base, and inspire more diverse content.
Let Influencers Take the Lead on Sponsored Activities
When brands pay influencers to create content, it may be tempting to micro-manage the resulting posts by giving influencers strict guidelines. However, content creators' audiences can recognize a departure from an influencer's own artistic sensibilities, and will perceive work that appears to come from a brand, rather than the content creator themselves, as inauthentic. To prevent paid content from taking on an overly advertorial feel, let influencers decide how they want to present your products to their followers.
To read more about how top indie beauty brands are driving EMV gains, download Tribe Dynamics' Q1 Indie Beauty Debrief.