It's November, which means the biggest shopping holiday of the year is right around the corner. With many consumers still adjusting to reopenings, the crowded department stores that have historically characterized Black Friday may be less common this year. However, consumers remain eager to take advantage of Black Friday deals, and brands that tap into the power of influencer marketing are well-positioned to capitalize on the holiday. Below are a few strategies brands can use to prompt impactful activity from content creators around Black Friday in 2021.
Use Affiliate Links to Boost Black Friday E-Commerce
Even with retail locations open again, many consumers are still opting to shop online rather than in-person. Rather than aiming to change consumers' preferences with heavily promoted physical shopping events, brands should meet their fans' demands by encouraging Black Friday e-commerce.
One way brands can mobilize influencers to drive online sales is by offering content creators personalized discount codes or affiliate links to share with their followers. Over the past several years, affiliate programs have gained significant traction among brands across multiple categories, with enthusiasm for the tactic spiking in 2021. According to our recent survey of nearly 150 beauty, fashion, and lifestyle brands, 69% of respondents had assigned influencers discount codes or affiliate links within the past year, while 84% reported seeing success as a result. Assigning content creators unique codes also enables brands to track their ROI for specific influencers through tools like Tribe Dynamics' Shopify integration, helping better understand the impact of given partnerships on their holiday performance.
For an example of the extent to which a well-executed, affiliate-supported Black Friday campaign can boost a brand's bottom line, look no further than DTC fast fashion brand SHEIN. In November 2020, the label invited prominent members of its #SHEINGals family, including Sadaf Taherian (@sadaf_beauty on Instagram), to share personalized discount codes in posts showcasing their favorite finds from the brand's Black Friday sale. The associated #SHEINBlackFriday powered $10.7M of the brand's net $47.3M Earned Media Value (EMV), contributing to SHEIN's 40% month-over-month surge in the metric.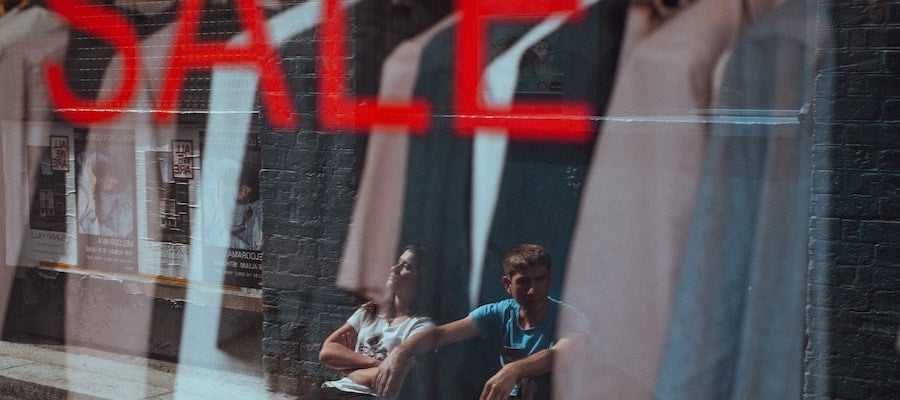 Grant Influencers Creative Agency Over Partnered Content
When activating influencers for a paid promotion—like an initiative hyping Black Friday deals—it's crucial that brands grant partners creative control over their posts. Although it may be tempting to lay out strict guidelines to make sure that content meets specific objectives, audiences are savvy, and may perceive even loosely scripted posts as overly advertorial or inauthentic. Allowing influencers to work in their own voices and styles tends to result in content that is far more genuine and compelling to followers.
Additionally, influencers have deeper appreciation for partnership opportunities in which they have artistic agency. When surveyed, 75% of over 200 influencers considered it "very important" to have creative control over sponsored posts, while another 23% considered it "somewhat important." Inviting content creators to take your campaign in the direction that feels most natural to them will not only amplify this campaign's impact, but also strengthen your relationships with partners by fostering mutual trust.
Lingerie label Lounge Underwear understood the value of giving influencers free rein last year, when it tapped brand enthusiasts to promote the brand's Black Friday deals while flaunting its pieces. Not only did Lounge Underwear allow content creators to style themselves for the campaign, the brand also let them deliver news about the sale however they saw fit. While vlogger Tana Mongeau (@tanamongeau on Instagram) shared a humorous, flirty picture, trainer Mia Sand (@missmiafit) offered her followers a motivational, body-positive message. Bolstered by the inclusive initiative, Lounge Underwear increased its EMV by 42% from October, closing November with $19.6M EMV. Content mentioning "Black Friday" accounted for a significant $8.6M EMV of this total.
Tap Loyal Fans for Promotional Initiatives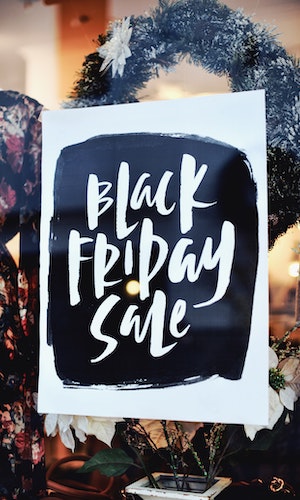 When determining which content creators to include in Black Friday initiatives, brands should prioritize influencers with a genuine affinity for their products. Influencers who have expressed a consistent, authentic preference for a brand are far more likely to post enthusiastically about promotional events than influencers with little or no pre-existing connection to a brand. What's more, content creators who are excited about your offerings are likely to boast audiences that are equally excited about your offerings, making these influencers prime targets for a Black Friday campaign. A quick way to identify your most loyal advocates—and most promising partners—is by looking at influencers' previous posting activity, taking note of content creators who have organically mentioned your brand month after month.
When Kylie Skin planned promotion surrounding its 2020 Black Friday sale, the brand enlisted the help of time-honored champions such as Lily Yang (@hosanna1992 on Instagram), who had posted about Kylie Skin every month of the year, and Jasna Zejnilagic (@msjuicyy), who endorsed the brand at least once per quarter during the same time frame. These fans' passion for Kyle Skin was evident in their content surrounding the sale, with Jasna offering glowing endorsements of various products in her Instagram stories. Altogether, mentions of "Black Friday" garnered $259.1k EMV for the brand, which closed November with $5.5M, an 86% month-over-month improvement.
As brands look to capitalize on Black Friday hype, late November may be as competitive a time for marketers as it is for bargain-hungry consumers. However, by drawing upon these proven strategies for galvanizing influencers and their audiences, brands can kick off the holiday shopping season stronger than ever.
For more insights from our 2021 brand and influencer surveys, download the complete 2021 Influencer Marketing Trends Report!