As detailed in our June Tribe Top Ten, inclusive beauty brands—especially Black-owned brands—are gaining steam. With Black-owned businesses riding a wave of influencer and consumer support, Black-owned beauty brands are enjoying corresponding growth in Earned Media Value (EMV). One of the brands that stands to benefit the most from this movement is Juvia's Place, which has emerged since its 2015 launch as one of the beauty space's most prominent (and highest EMV-driving) Black-owned brands.
This impressive track record, along with Juvia's Place's well-suitedness to the present moment, made the brand a clear choice as the subject for our latest Influencer Marketing Spotlight report. As with past subjects like UOMA Beauty and Ivy Park, Juvia's Place built a highly effective influencer strategy prior to Black-owned brands' June 2020 surge: from July 2019 to June 2020, the brand netted $158.4M EMV, a 22% year-over-year growth. Our Spotlight report examines the key factors driving this success, offering insights into how Juvia's Place—and other brands—can use Tribe Dynamics to refine their influencer marketing strategies and sustain EMV growth. Here's a sneak peek at a few highlights from the report: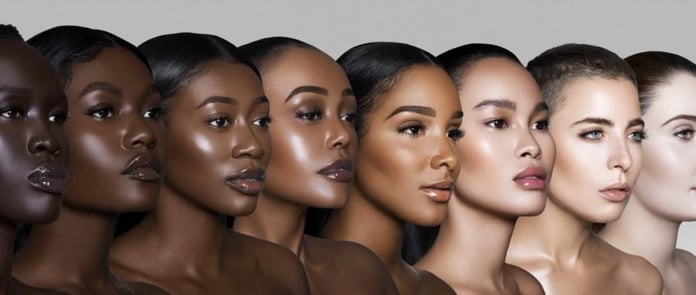 Juvia's Place Wins Fans With Vibrant, Varied Product Line
For all the breathless hype that can shape conversation in the beauty space, true cosmetics connoisseurs know that a brand is only as strong as its best products. On that front, Juvia's Place is clearly succeeding. The brand's range of bold, African-themed products, inspired by founder Chichi Eburu's Nigerian heritage, have become mainstays for influencers of all ethnic backgrounds. Offerings like the I Am Magic Foundation, Shade Sticks, and Zulu Eyeshadow Palette not only powered high EMV totals during the time period monitored, but yielded notably consistent month-to-month results—evidence of their go-to status among beauty gurus.
Despite Growth, Juvia's Place Experiences Community Contraction
While Juvia's Place enjoyed a 22% YoY EMV increase, the brand's influencer network shrunk 7% over the same time frame. This contraction corresponded with a decline in the brands' share of EMV generated by micro-influencers: the valuable cohort saw their proportion of Juvia's Place's EMV total drop 29% YoY. To expand its community and re-engage micro-influencers, the brand can consider launching additional influencer product collaborations, in the spirit of its first-ever collaboration with micro-influencer Fumi Desalu-Vold (@fumidesaluvold on Instagram).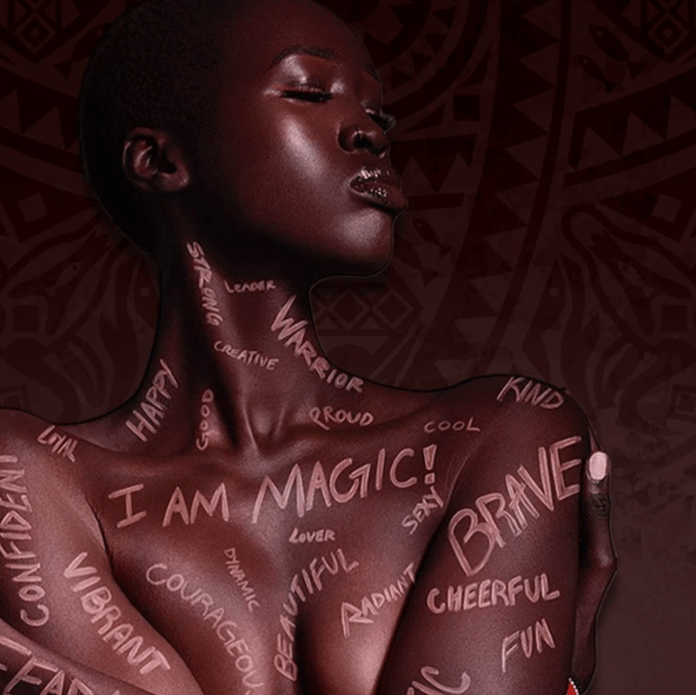 Juvia's Place Gains From Inclusivity Movement, But Competition Abounds
Inclusion in content creators' round-ups of Black-owned businesses, along with tutorials featuring products from Black-owned brands, contributed to a 10% month-over-month EMV increase for Juvia's Place in June 2020. However, Black-owned beauty brands that garner smaller EMV totals, including Beauty Bakerie, Mented Cosmetics, and UOMA Beauty, enjoyed larger MoM EMV surges, powering respective 77%, 188%, and 345% growths. With consumers clamoring for Black-owned brands to support, up-and-comers are emerging to meet that demand. To set itself apart in an increasingly saturated space, Juvia's Place can furnish ambassadors with additional opportunities for content creation, including product launches and social good initiatives.
Juvia's Place is a perfect example of the EMV success that occurs when winning influencer marketing strategies meet a cultural moment aligned with a brand's guiding philosophy. We'll be keeping an eye on Juvia's Place as it navigates its next steps at an exciting, transformative time for beauty as a whole. For further insights into Juvia's Place, and to learn how your brand could benefit from Tribe Dynamics' influencer marketing software, download our Influencer Marketing Spotlight: Juvia's Place report.