Check out our data and insights in WWD's article, " What Is Going On With U.S. Makeup Sales?"
"But several industry sources remained skeptical that makeup is poised for an immediate comeback, noting that the beauty category is cyclical.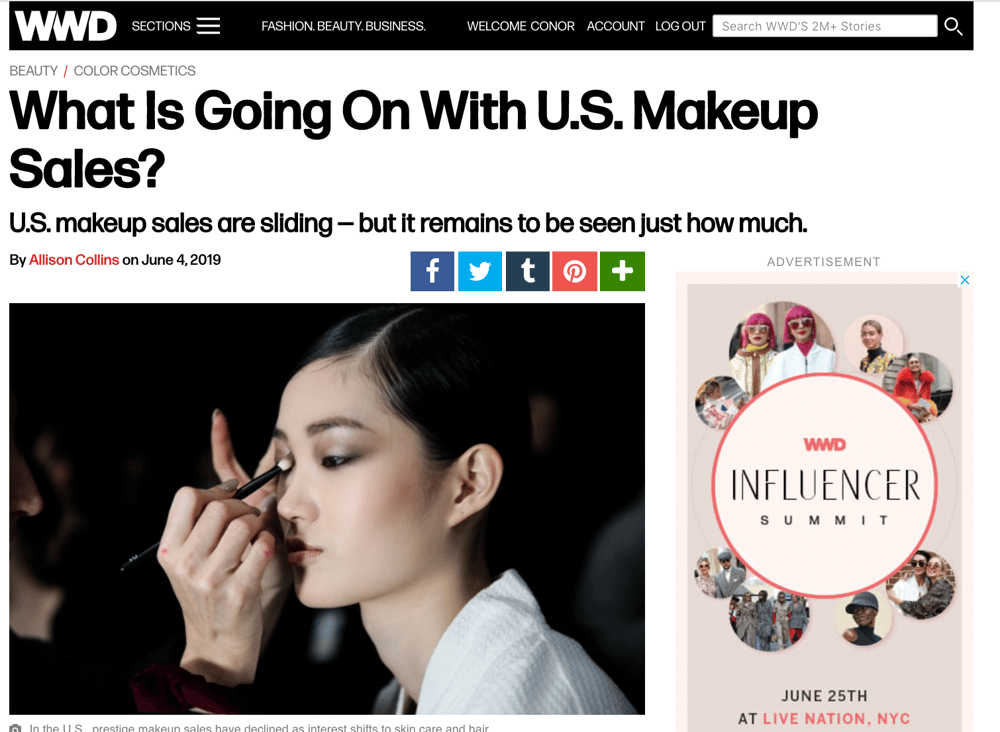 "Historically, there has been a pendulum between makeup and skin care where [consumers] fluctuate in terms of…spend. They'll spend a lot of money on makeup, and then they all break out and then they spend on skin care," said Conor Begley, cofounder of influencer data agency Tribe Dynamics. Tribe tracks what beauty influencers are talking about, and lately, they're talking less about makeup, Begley said.
"We have seen a slowdown in social content year-over-year," Begley said. "If you look across the top 50 brands, it's about a 3 percent decline in makeup."'
Read the full article here!