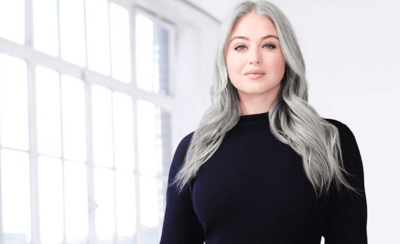 Following a February absence, L'Oréal Paris Haircare rejoined the Top 10 at No. 9 this month with $2.8M EMV. The brand's 38% month-over-month EMV growth largely stemmed from a variety of activations and product promotions. For example, actress Elle Fanning (@ellefanning on Instagram) tagged L'Oréal Paris Haircare in her look for the iHeartRadio Awards, while Aja King (@ajanaomi_king) chronicled her attendance at the brand's Women of Worth gala. Elle and Aja drove a respective $105.1k and $51.4k EMV after not posting about the brand in the previous month. L'Oréal Paris Haircare's top ambassador was model and frequent brand partner Iskra Lawrence (@iskra), whose $320.4k March EMV total represented a 267% increase from her $87.4k last month. Iskra featured the brand in six March posts, including various photoshoot looks and a promotion of L'Oréal Paris Haircare's ongoing campaign with youth organization The Prince's Trust.
L'Oréal Paris Haircare also saw a boost from its EverPure Moisture Line, which garnered $230.9k EMV as the brand's No. 2 collection behind Colorista ($424.8k). EverPure gained steam via sponsored posts in which influencers touted the collection as part of their haircare routines. Though 37 ambassadors featured EverPure in their March content, the advertorial nature of the posts limited their authenticity.
Find out which brands made the Haircare Top 10!
Tribe Top 10, our monthly publication series, ranks the top beauty and fashion brands in earned media performance and reveals exclusive insights into trending content, products, and brands. We publish, and work with brands, in Cosmetics, Skincare, Haircare, Luxury, Non-Luxury Fashion, and Fashion Retailers in the U.S., as well as in 13 international markets. Visit TribeDynamics.com for full access to our reports.