As we all know, highly visual cosmetics content thrives on social, allowing makeup brands to seamlessly step into the influencer space. However, for brands in less-visual beauty verticals like skincare and fragrance, strategies for identifying, building, and activating influencers can be less clear. Particularly for fragrance, a category which heavily relies on an in-person consumer experience, leveraging and generating social content can be more of an uphill battle. To help fragrance brands tackle this problem, we've outlined some key strategies for building robust social and influencer marketing programs, based on learnings from some of the space's leading brands by Earned Media Value (EMV).
Identify and Consistently Activate Core Influencer Community
A key first step to any influencer marketing strategy is identifying the influencers who already love your product—and this is no different for fragrance brands. By recognizing influencers who are posting about your fragrances, your brand can not only begin building relationships with these content creators, but better understand what kind of influencers are passionate about your products. This knowledge will help you craft activations and campaigns that influencers want to participate in. Once you've identified your biggest influencer fans, you can target similar content creators and further expand your community.

One example of this principle in action is the community-building strategy for Marc Jacobs' floral and fruity Daisy fragrance. The product has maintained a near-cult following since its launch in 2007, particularly among younger women—something the brand has definitely noticed. In response to this enthusiasm, Marc Jacobs fragrance has built out an influencer community that reflects young women's organic affinity for Daisy, consistently partnering with Gen Z content creators for its marketing campaigns.
Over the past three years, Marc Jacobs has held an annual May activation around the Daisy fragrance line. In 2019, the brand celebrated the range's newest addition, Eau So Sweet, with an "Eau So Sweet Oasis" event in Venice Beach, California, featuring high-profile Gen Z bloggers like Amanda Steele and Lilia Buckingham. For its 2020 event, which was limited by shelter-in-place mandates, Marc Jacobs instead invited its Gen Z blogger family to create content about what makes them happy. Thanks to this creative activation, Marc Jacobs saw a 94% month-over-month surge in EMV from April to May.
Understand How Influencers Organically Feature Your Brand and Fragrance
So much of influencer marketing comes down to meeting influencers where they are, and understanding what types of social content best fit your brand. In other words, does your brand feature in an influencer's "Perfume Collection" video, or is it more likely to appear in a stylized Instagram flat-lay of a blogger's bathroom vanity? By identifying the specific "genres" of content that your brand or similar brands are featured in, you'll be better positioned to craft campaigns and activations that will excite and inspire your influencer community.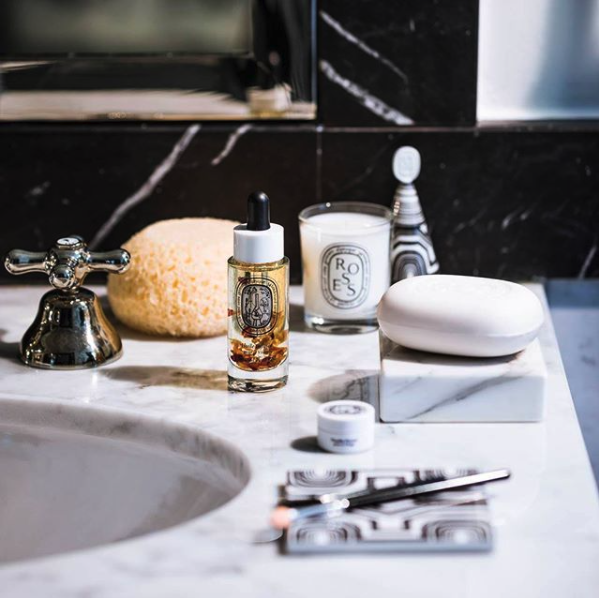 For instance, stylish and minimalist brands like Diptyque, Byredo, and Le Labo Fragrances are just as likely to feature in images of influencers' living rooms or bathrooms as they are in fragrance review videos. These "lifestyle" fragrance brands have benefited from their inclusion in this category of aspirational lifestyle content, and their influencer marketing strategies seek to uphold this status.
Diptyque—known as much for the design of its glass candle jars as for its scents—consistently prompts influencer content by gifting bloggers its candles. Thanks to an always-on influencer strategy that plays into the brand's strengths on social, Diptyque regularly reigns among the top fragrance brands by EMV. In April 2020, the brand ranked as the top-earning fragrance brand with $2.5M EMV, nearly $1M EMV more than the No. 2 fragrance label.
Get Creative With Infusing Fragrance Into Influencers' Content
Mirroring the previous takeaway, while it's important to understand how your brand already fits into influencer content, it's also important to get creative with how your brand could fit into influencer content. Successful fragrance brands foster strong relationships with their influencer fans by developing partnership opportunities personalized to an individualinfluencer's content and lifestyle. Tying your brand and its fragrances to an important life event for members of your influencer community, like a wedding or the purchase of a new home, is one way that fragrance brands can get creative with their influencer relationship-building.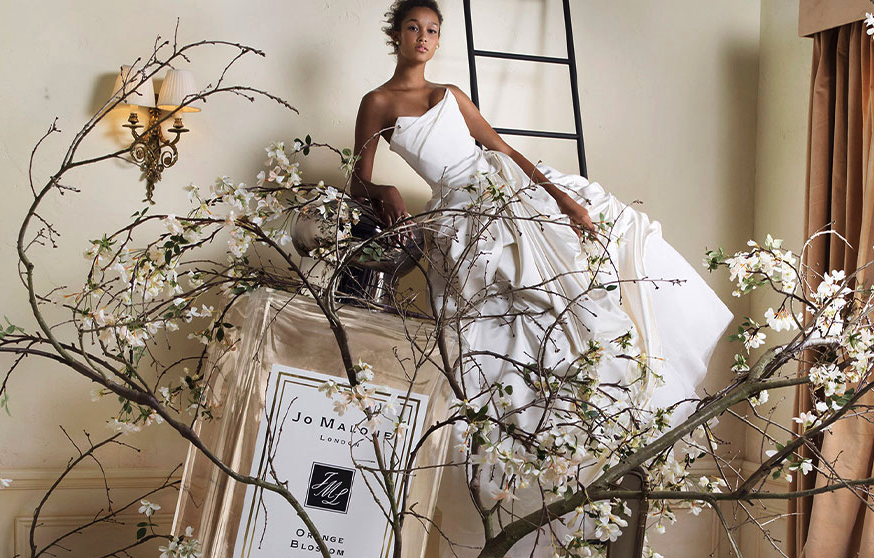 One of the most prominent practitioners of this strategy is Jo Malone. Noticing how strongly audiences engage with content revolving around influencers' major life events, the brand famously began scenting influencers' weddings several years ago, providing customized wedding scentings for U.K. bloggers like Lily Pebbles, Lydia Millen, and Kaushal Modha. Jo Malone regularly enjoys EMV boosts following these personalized activations: for instance, following Lydia's December 2017 wedding to fellow influencer Ali Gordon, Jo Malone saw a 108% MoM EMV increase in the U.K., while Kaushal's June 2018 wedding fueled a 77% MoM EMV surge.
Luxury Fragrance Brands Can Leverage Wider Brand Moments
Fragrance brands that are part of a larger luxury or fashion label enjoy a unique opportunity, in that they can leverage influencers' affinity for the label as a whole. When developing influencer marketing campaign strategies, it's important for these brands to promote a synergistic passion for the broader label among their content creator community. One way brands can accomplish this is by crafting activations that build on a single "moment" for the label across its various verticals.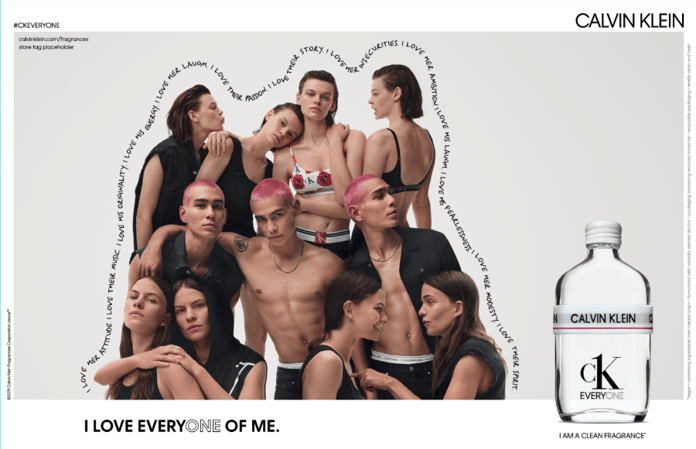 In February 2020, Calvin Klein celebrated its first-ever cross-category launch of the CK Everyone fragrance and the CK One apparel line. In addition to a splashy launch party, Calvin Klein opened an NYC pop-up, and partnered with influencers for photoshoots featured on billboards and social media. Participants in this massive campaign included lifestyle influencers Lily Chee and Claudia Sulewski. Thanks to the launch and its multi-pronged promotion, Calvin Klein fragrance saw a 1.4k% MoM EMV surge, with 85% of the brand's $2.2M EMV coming via mentions of CK Everyone.
For additional tips on planning and executing a winning influencer strategy, check out Tribe Dynamics' 2020 Influencer Community Management guide.