Influencing in the time of COVID-19—what does that look like? Lately you've probably been reading a lot of sentences that start with "in times like these," so here's one more: in times like these, notable influencers are stepping up to provide solace to fans who sorely need it, even if it's by simply doing what these influencers always do. With COVID-19 dramatically changing the way we live, followers are eager for both an acknowledgement of the situation, and a sense of normalcy and stability—and they regularly look to influencers as not just beacons of style and beauty advice, but for laughter, life lessons, and a sense of comfort.
So, we've turned the spotlight on YouTube responses that we've found particularly notable, both for their individual authenticity or creativity, and as examples of broader trends within the space. Taken as a whole, these influencers, along with the content they create, serve as stirring proof of social media's ability to bring people together during difficult times. At their best, influencer-follower bonds are a product of mutual trust and genuine affection, almost indistinguishable from friendship. And like friendships, these bonds are most tested—and most important—during periods of crisis.
Providing a Sense of Community
Influencers have almost universally responded to the crisis by re-emphasizing and drawing upon the communal bonds between their followers. The strongest influencer-follower communities are often referred to among their members as "families," and a calamity as emotionally trying as the coronavirus reveals just how true that notion is. Many influencers have taken to beginning and ending their videos with (even more) heartfelt inquiries into their followers' well-being, urging everyone to stay safe and to comply with recommended protocol for fighting the spread of COVID-19. In an "Organizing Our Room" video uploaded on March 18, YouTuber Leigh Ann Haney (leighannsays) could have spoken for the entire influencer community when she addressed her followers' safety: "I really hope you guys are staying safe, I hope you're healthy...this is affecting everything...it's really scary, and I just hope you guys are okay out there...I love you." Genuine expressions of concern like Leigh Ann's, along with the reassurance that comes with continued content creation, are much-needed during these stressful times, and reaffirm that despite the uncertainty, we're all in this together.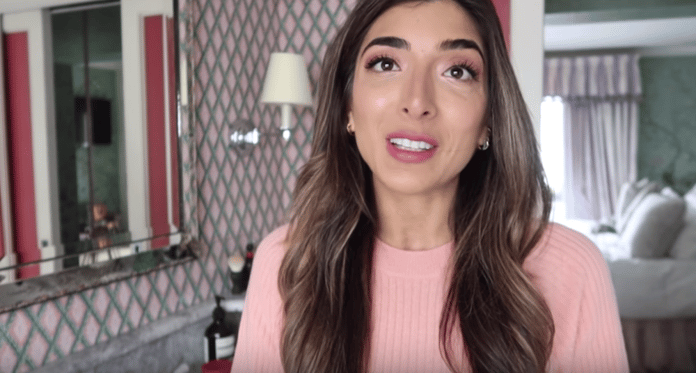 Offering Distraction and Consolation
While most influencers have acknowledged the crisis in some capacity—after all, it would be hard not to mention the greatest disruption to daily life in several generations—many have expressed their determination to carry on as normal. This focus on regularly scheduled programming is not framed as callous disregard for the situation, but rather a reflection of what these content creators take their mission to be: offering their followers a fun, informative escape. For example, YouTuber Amelia Liana referenced the crisis in the opening minutes of a March 19 video titled "What I Need To Say," but noted that she was making a conscious decision not to produce coronavirus-themed content. Claiming that she was "not a COVID-19 influencer," a sentiment echoed by many content creators, Amelia stressed that she would be sharing her regular lifestyle and beauty content in order to "protect my and other people's emotional and mental health, and not add to their anxiety." Indeed, after promising "a lot of homey content," Amelia delivered with a "Huge Wardrobe Clearout, Declutter, & Tour" video on March 22—a quickly emerging content trend amid these homebound times, and something that many followers are sure to appreciate.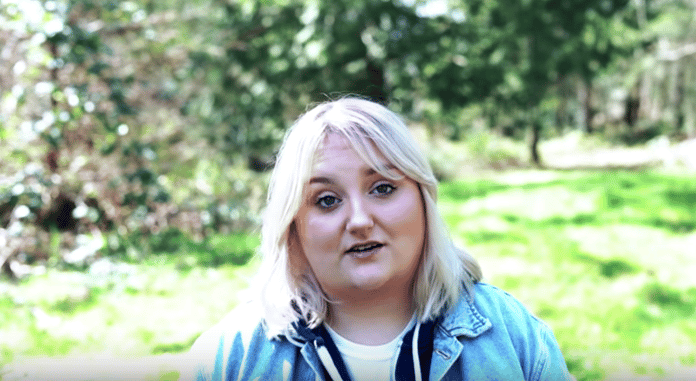 Tailoring Content to Battle Coronavirus Anxiety
Though it might be unrealistic—not to mention unwanted—to expect beauty and lifestyle influencers to suddenly switch to non-stop COVID-19 coverage, content creators are also taking time to address the crisis directly, and in their own, familiar ways. In addition to "decluttering" videos, this coronavirus-adjacent content has often taken the form of relaxing, peaceful videos geared specifically towards reducing followers' anxieties. Beauty guru Taylor Wynn, for example, offered an "Aesthetic Calming Makeup Tutorial" on March 18, complete with soothing music and light-filled, peaceful video transitions. In the description of the video, Taylor wrote, "Obviously it's a weird, uncertain time for everyone right now, so I hope this relieves some stress and brings a sense of calm to your day." Similarly, vlogger Kristi of YouTube's RawBeautyKristi put an untraditional spin on the "Get Ready With Me" format, sharing a video shot in the bright, sunny forest near her Washington State home on March 20. Framing the video as "a change of pace and scenery during this craziness," Kristi invited her followers to "sit out here with me and relax." Finally, knowing that her followers might be in need of engagement and occupation, YouTuber Jessica Braun devoted an entire March 18 video to her "Fave TV Shows & Books," sharing recommendations to those looking for ways to fill their time.
With all the chaos and doubt gripping the world right now, reliable sources of joy are more important than ever. Whether it's via a flawless cut crease, a TV recommendation, or even just a positive attitude, content creators are providing that joy in spades, reminding their followers of why they love these influencers in the first place. And as the communities that influencers and followers have built together continue to rally, it serves as a perfect reminder that, though we may feel isolated, we are not alone.
For further information on how to craft a winning influencer marketing strategy for your brand, check out our 2020 Influencer Marketing Guide. More importantly, don't forget to stay at home, wash your hands, and stay safe.