There's no getting around it: the past year has been tough for the cosmetics space, with many leading brands experiencing decreases in Earned Media Value (EMV) amid the COVID-19 pandemic. But long before vaccine rollouts and re-openings offered a light at the end of the tunnel for makeup companies, E.L.F. seemed immune to industry-wide declines. From May 2020 to April 2021, the drugstore beauty favorite collected $312.3M EMV, an 18% YoY growth that marked the only such increase among the top 15 cosmetics brands by EMV. Additionally, E.L.F.'s community of 8.3k influencers marked a 7% YoY expansion, an impressive figure given the top 15 brands' average 11% YoY contraction.
So, what were the secrets to E.L.F.'s success? Keep reading to learn how content creators' enduring loyalty to hero products, coupled with keen attention to the interests of Gen Z influencers, allowed E.L.F. to emerge from a rocky year not only unscathed, but stronger than ever.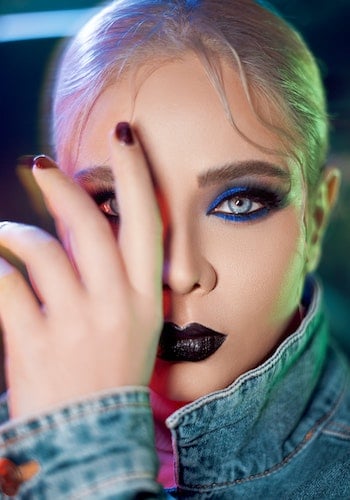 E.L.F.'s Cult Complexion Products See Consistent Momentum
Product quality has long been the primary driver of influencer enthusiasm for a brand—after all, beauty gurus are nothing if not authorities on the best (and worst) finds at Sephora, Ulta, or CVS. The onset of the COVID-19 pandemic only intensified the importance that an offering's perceived 'value' played in content creators' endorsements, with many influencers opting to exclusively post about hero products that were "worth the cost" out of sensitivity to their followers' economic situations.
Thankfully, E.L.F. boasts several affordable complexion products that made the cut for many influencers, primarily the Hydrating Camo Concealer and 16HR Camo Concealer. Powered by consistent shout-outs from Gen Z influencers like Maddy Harms (@maddys.makeup on Instagram), the Hydrating Camo Concealer ranked as the brand's No. 1 EMV-driving product from May 2020 to April 2021 with $50.0M, while the original 16HR Camo Concealer placed at No. 2 with $46.2M. Notably, all of the Hydrating Camo Concealer's top 10 earners mentioned the product at least 20 times throughout the time frame monitored.
Influencers Turn to E.L.F. for #CreativeMakeup Inspiration
The peak of the #EuphoriaMakeup frenzy that galvanized beauty gurus in spring 2020 may have passed, but avant-garde makeup creations have continued to prove popular, thanks partly to Gen Z influencers' focus on individuality and self-expression. Bolstered by releases like the highly pigmented E.L.F. x J.Kissa To The Rescue Eyeshadow Palette and dreamy Retro Paradise Collection, both of which debuted in summer 2020, E.L.F. emerged as a go-to for edgy cut-creases and other distinctive looks from Gen Z makeup artists such as Monica Ravichandran (@glow_bymonica on Instagram).
Altogether, content tagged #CreativeMakeup generated $14.2M EMV for E.L.F. from 548 influencers from May 2020 to April 2021, while #AvantGardeMakeup and #EuphoriaMakeup accrued a respective $6.6M and $5.0M.
E.L.F. Takes Over TikTok With Innovative Campaigns
The increasing ubiquity of TikTok has given rise to a crop of influencers who dance, play pranks, and aren't afraid to get real on camera. As one of the first brands to get in on the TikTok marketing game, E.L.F. galvanized the platform's community of Gen Z beauty enthusiasts with its viral "Eyes, Lips, Face" song—and associated hashtag challenge—as early as October 2019. Following this win, the brand has sustained its momentum with other original campaigns, including "Eyes. Lips. Famous.," a first-of-its-kind TikTok-based reality show. To date, TikTok content tagged #eyeslipsface has garnered 7.7B views, while #eyeslipsfamous has accrued 41.5m views.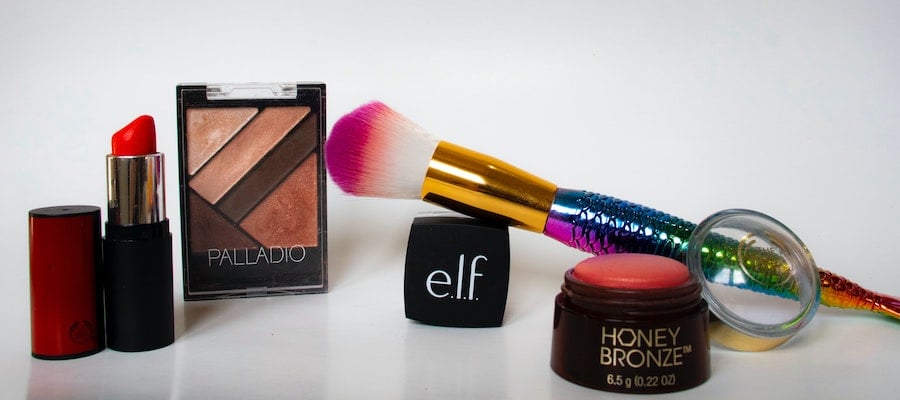 To thrive amid the challenges of the past year, makeup brands needed groundbreaking influencer marketing strategies. E.L.F.'s willingness to meet content creators' wants and needs in the moment—from launching escapist eye palettes to engaging with Gen Z fans on TikTok—proved integral to the brand's stand-out growth. With re-opening spelling more abundant opportunities for influencer activations, brands can take notes from E.L.F.'s flexible, forward-thinking approach.
Don't Let Product Loyalty Fade
When it comes to products, it's okay for influencers to play favorites: content creators' loyalty to offerings they can't get enough of (like E.L.F.'s Hydrating Camo Concealer) often keeps them posting about brands in the absence of specific events or initiatives. Additionally, keeping influencers' cabinets stocked with their go-to products goes a long way in nurturing their connection to your brand. You can use the Custom Fields tab of Tribe Dynamics' Ambassadors feature to store your fans' product preferences, along with other relevant personal information.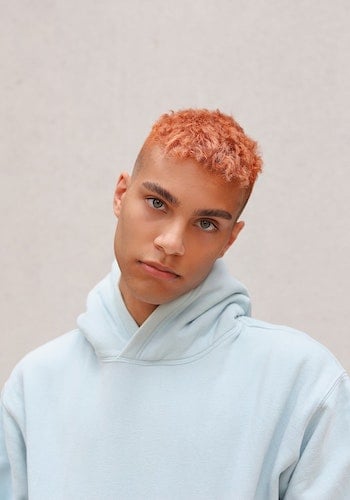 Keep an Ear to Influencers' Current Conversations
The trends capturing influencers' attention are always evolving, and staying ahead of them can help your brand remain relevant—and sustain key relationships—during a time of rapid change. Just as E.L.F. thrilled #EuphoriaMakeup enthusiasts and stoked broader excitement around #ColorfulMakeup through well-timed eye palette launches, you can plan activations based on the current interests of your online community. Tribe Dynamics' Campaigns feature tracks the volume and impact of content created around specific hashtags or keywords, allowing you to monitor conversation about any topic.
Join the Party on TikTok (and Don't Be a Wallflower)
TikTok stardom isn't just for teens: E.L.F. is proof that brands can also go viral. Give your brand a voice on the platform, and expand your earned media footprint, by actively engaging creators with hashtag challenges and other playful campaigns. Because TikTok's algorithm can seem unpredictable, it's valuable to have visibility into how your efforts are performing, so you can iterate on your successes. Subscribe to Tribe Dynamics' TikTok tracking service to view TikTok content about your brand for any time frame.
To learn more about strategies your brand can use to harness influencer momentum on TikTok, download Tribe Dynamics' TikTok Marketing Playbook.