In the fashion world that we know all too well, there's luxury (think $13,000 Chanel tweed jacket), and then there's accessible luxury, when you can splurge on a designer name without spending your life's savings (we're talking $300 Coach handbag). Whether or not you've had to tighten your wallet during the COVID-19 pandemic, you've probably noticed accessible luxury brands stirring up conversation on social media, as celebrities and fashion influencers alike are championing more budget-friendly designer labels. Let's take a look at five top-performing, affordable luxury brands that have made a statement over the past year with savvy influencer marketing strategies and high-quality, trendsetting pieces.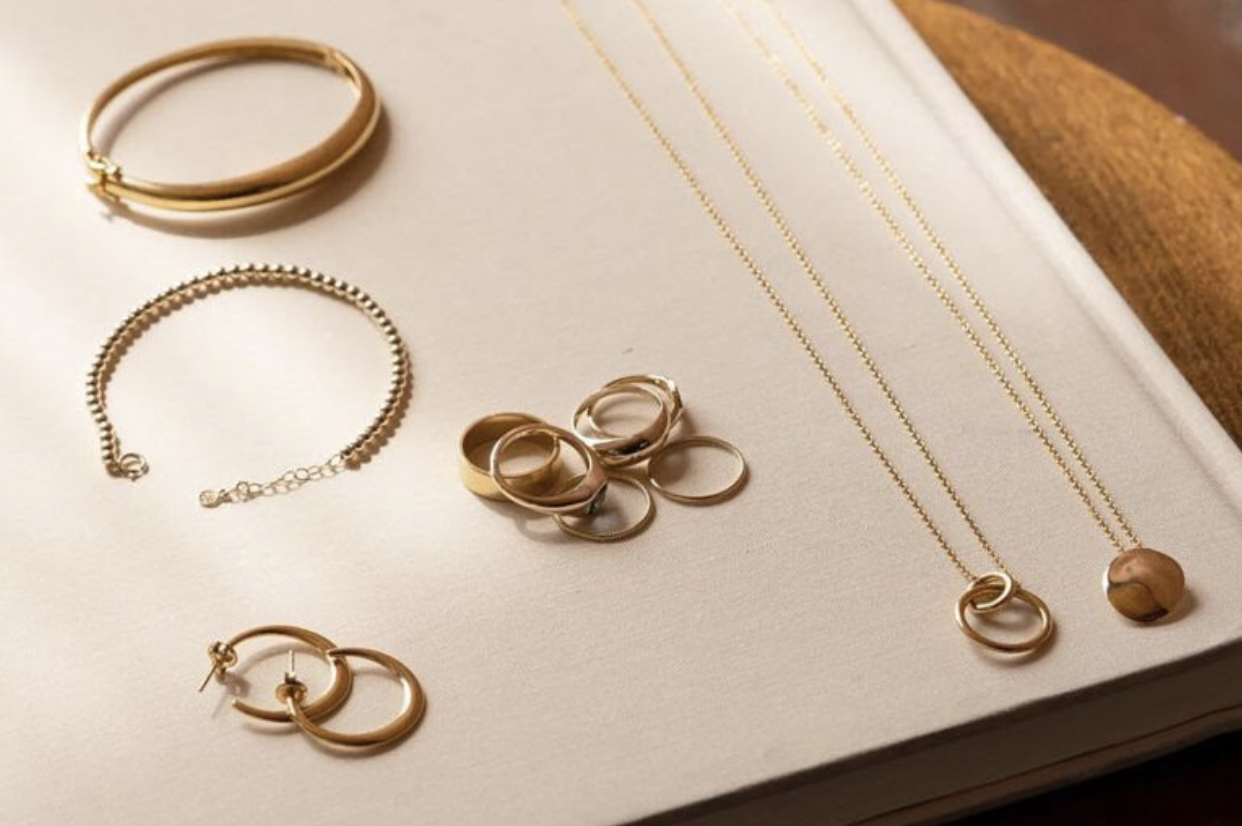 Mejuri's Affordable Fine Jewelry Inspires Loyal Fan Community
The minimalist brand, which touts "everyday fine jewelry," has won over fashion influencers thanks to its chic, affordable, and ethically made pieces. From February 2020 to January 2021, Mejuri powered $91.8M in Earned Media Value (EMV) from 4.8k content creators, boasting a 49% year-over-year EMV increase and 16% community expansion. The accessible luxury brand's rise can be partly attributed to the enthusiasm of its #FineCrew influencer family: fashion bloggers like Sahara Yar (@saharayar on Instagram) consistently flaunted rings, earrings, and other jewelry in casual looks, sometimes offering discount codes for their followers. Notably, conversation among #FineCrew influencers peaked in November, when the brand encouraged members to hype its annual Black Friday sale. Altogether, mentions of #FineCrew drove $1.3M EMV for the brand, with $669.2k EMV of this total generated in November.
Calvin Klein Stays Top of Mind, Thanks to A-List Advocates
Famous for keeping the logoed-underwear ad fresh, Calvin Klein has continued to ignite conversation around accessible luxury brands with a host of star-studded campaigns. In January and February of 2020, the brand tapped icons including Justin Bieber (@justinbieber on Instagram) and SZA (@sza) for its #DealWithIt campaign, promoting Calvin Klein jeans and intimate apparel. Participants shared steamy content from their shoot with the brand, helping #DealWithIt garner $554.4k EMV over the two-month period. Calvin Klein swept social media again last summer, when it leveraged the clout of the Hadids: while Bella Hadid (@bellahadid) showcased the brand's swimwear in a high-impact July initiative, Gigi Hadid (@gigihadid) was the face of Calvin Klein's September-launched collaboration with streetwear brand Kith. Content from all three activations was tagged #MyCalvins, which generated $10.5M EMV of the brand's net $81.6M EMV from February 2020 to January 2021.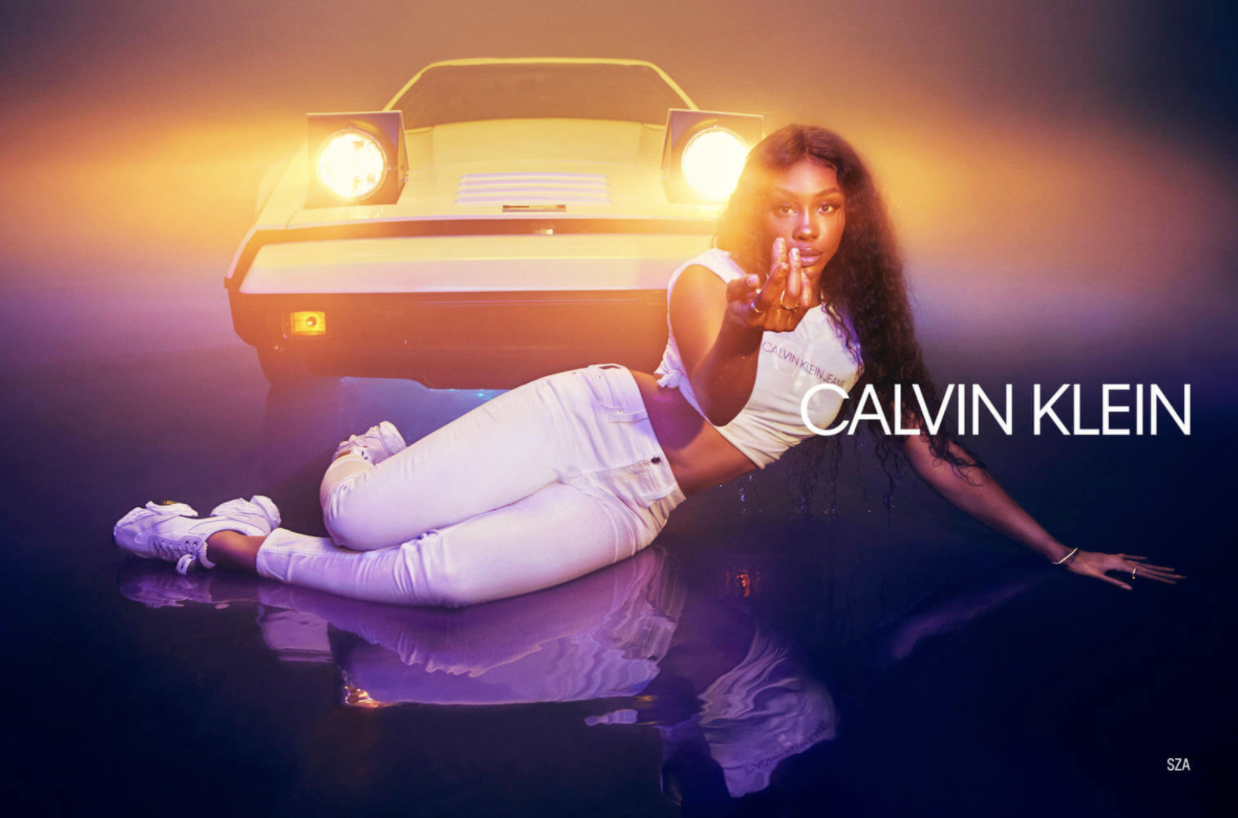 Tory Burch Takes On COVID-19 With #WearADamnMask
Known for its versatile prints and iconic monogram, Tory Burch has remained a wardrobe staple for high fashion enthusiasts and casual style influencers alike. In June 2020, the accessible luxury brand promoted COVID-19 safety with its viral #WearADamnMask initiative, inviting social media users to share masked selfies and tag friends to challenge them to do the same. Prominent content creators like model Oliva Ponton (@olivia.ponton on Instagram) accepted Tory Burch's call to action by sporting cloth masks from the label, helping #WearADamnMask power $1.1M EMV from June 2020 to January 2021. The socially conscious campaign, along with widespread inclusion in fashion influencers' daily outfit posts, contributed to Tory Burch's $39.7M EMV total from February 2020 to January 2021.
Coach Spreads a Message of Gratitude via Celebrity Fans
Coach's reputation for sensible clothing and timeless leather pieces endured last year's tribulations, bolstered by a number of high-profile ambassadors. Throughout 2020, celebrities including rapper Megan Thee Stallion (@theestallion on Instagram) and singer Jennifer Lopez (@jlo) flaunted Coach apparel and accessories in partnered posts tagged #CoachFamily, driving $3.4M EMV for the hashtag from February 2020 to January 2021. The accessible luxury brand's family of advocates also kicked off the new year on a meaningful note by championing the #CoachItForward campaign, which encouraged individuals to share messages of gratitude with positive influences in their lives. Thanks partly to the star power of Lopez and other official ambassadors, Coach collected $50.6M EMV from February 2020 to January 2021, a 2% year-over-year uptick fueled by a 14% YoY increase in content volume.
Anine Bing Sees Steady Support From Influencer "Muses"
Danish model Anine Bing's eponymous DTC label is rapidly gaining traction among influencers: the brand's $24.2M EMV from February 2020 to January 2021 marked a 54% year-over-year increase, while its community of 2.1k influencers represented a 38% YoY expansion. Anine Bing's runaway success is particularly impressive given the challenges many fashion labels, and particularly those with higher price points, faced during the COVID-19 pandemic. This past year, the accessible luxury brand benefited from consistent conversation among its #AnineBingMuse ambassador family, as prominent fashion influencers such as Dana Nozime (@dananozime on Instagram) flaunted tees, blazers, and other apparel in at-home and socially distant outfit content. In all, 110 content creators tagged posts with #AnineBingMuse from February 2020 to January 2021, collectively inspiring $1.0M EMV.
Whether or not these accessible luxury brands have a place in your wardrobe, their influencer marketing programs don't need dressing up. For more insight into the latest fashion trends on social media, download our January Tribe Top 10 report.