How can you tell if your influencer community is healthy? It might be tempting to turn to metrics like overall community size or Earned Media Value (EMV) as the only indicators that your brand family is moving in the right—or wrong—direction. But the most important data point for determining whether you're set up for sustainable, long-term EMV growth is influencer retention: that is, how many of your content creators maintain or increase their EMV contributions month after month.
In Part One of our three-part series on Influencer Community Management, we explored how to streamline and optimize your influencer outreach by grouping your community by brand affinity. Here in Part Two, we'll focus on how you can use community retention data to effectively measure and strengthen your relationships with the influencers in each group, and maximize the impact of your community as a whole.
How is Retention Calculated?
Broadly speaking, a brand's retention score represents the proportion of influencers who generated the same, or more, EMV during a given month than they did in the previous month. A score of "100" would indicate that all of the influencers who mentioned a brand in a month had posted, and generated an identical amount of EMV, in the month prior. (If all of a brand's influencers posted, and increased their EMV month-over-month, its retention score would exceed 100). So the retention score really measures two things: Are influencers continuing to post about a brand month-after-month? And, are these influencers maintaining, or increasing their EMV contributions for that brand?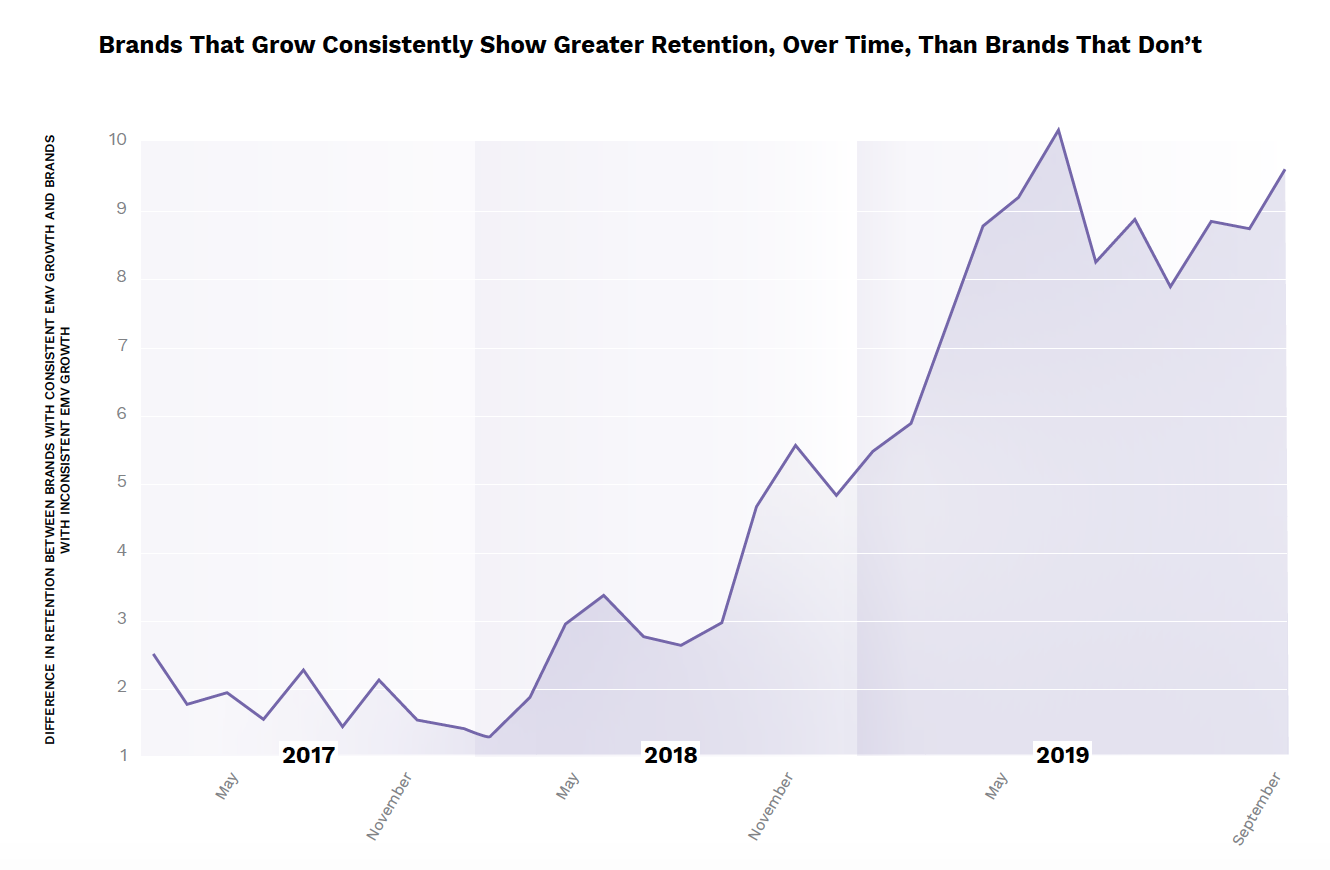 Why is Retention Important?
A strong retention score indicates that influencers are developing deeper connections to your brand over time, and can indicate that bloggers are moving from one community group to the next (for example, New Fans are becoming Retained Fans). Additionally, brands that invest in influencer relationships that are sustainable long-term, as opposed to one-off, transactional partnerships, will likely show a higher retention score. This can also reflect in more sustainable EMV from those influencers over time. For instance, over 2019, we discovered a significant gap in influencer retention scores between brands that saw consistent EMV growth, and brands that didn't: brands who retained more influencers grew their EMV over time, while brands who failed to retain content creators lagged in EMV. This suggests that continually nurturing relationships with loyal influencers is a core component of long-term success.
How can I Increase my Brand's Retention?
To improve your brand's retention score, you should focus on fostering deeper relationships with influencers across your community, continually inspiring bloggers to move from one community group to the next. Of course, this is easier said than done, but it starts with activating influencers who demonstrate an organic, pre-existing affinity for your brand. Because these connections are founded on genuine passion, rather than transactional agreements, they are the most likely to endure and deepen over time. Additionally, consistently following up with content creators who organically endorse your brand can turn passing interest into lasting partnerships. And while loyal brand champions should take priority, brands also shouldn't be afraid to bring prior fans back into the fold of their community through re-engagement.
Notably, "good" retention looks different across verticals. Cosmetics brands tend to have stronger retention scores than skincare brands, simply because they tend to have larger communities, and it's easier for brands to retain a higher proportion of content creators when they have more influencers to start with. Similarly, apparel brands generally score higher than luxury brands, because luxury brands frequently rely on paid celebrity endorsements.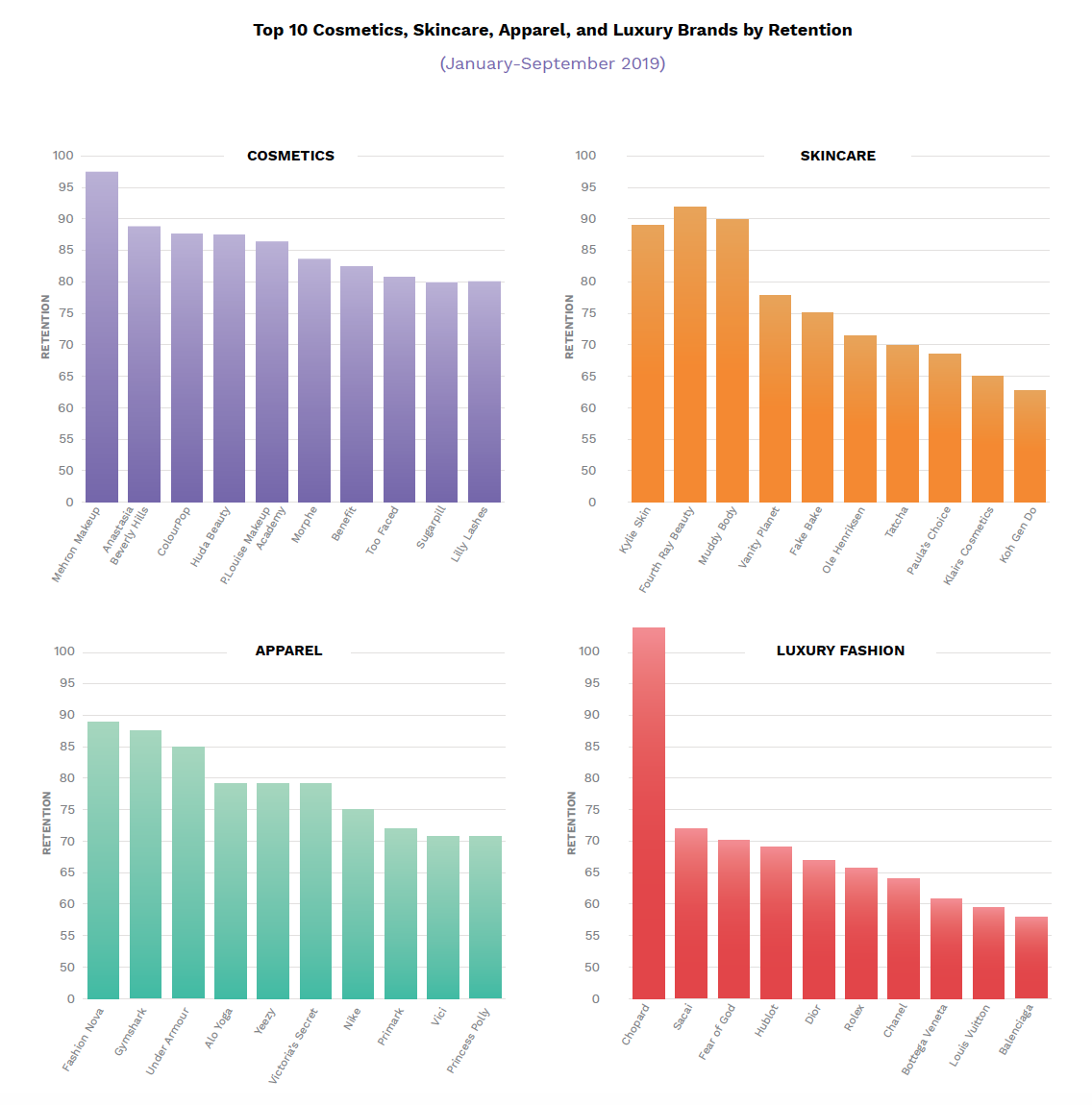 Like any challenge, influencer marketing is about the long game. Putting in the time—and effort—to build enduring relationships with bloggers that genuinely support you, is far more impactful long-term than paying for a handful of posts from a star.
While thoughtful, consistent outreach is at the heart of strong retention, there are additional metrics brands can use to gauge influencer interest. In Part Three of the Community Management series, we'll explore how you can use engagement data to determine which bloggers are most aligned with your brand—and most likely to become your VIPs.
Be sure to read Tribe Dynamics' Community Management: How to Build Your 2020 Influencer Strategy report for a more comprehensive analysis of the influencer marketing strategies and brands that stood out in 2019, and recommendations for how to build a successful influencer community in 2020.