Like social media, the influencer economy is notoriously fast-paced, and the strategies that served your brand last quarter might miss the mark this quarter. Over the past eighteen months, many of the old rules of influencer marketing were upended, and a new landscape with new laws took shape. In order to keep a pulse on what brands and influencers are talking about at any given moment—from content trends, to measurement tools, to best practices for activations—we're always learning about the latest developments in the space. Here's a round-up of the influencer marketing resources we count on to keep us informed.
1. Talking Influence
This online magazine is a go-to resource for influencer marketing news and thought-leadership. With contributions from business leaders and influencers alike, Talking Influence offers in-depth coverage of events impacting the space, from company mergers to social media platform updates to marketing calendar mainstays like Fashion Week. Additionally, the publication's opinion writers readily share expert guidance on relationship-building, activation planning, and other pillars of winning influencer strategies.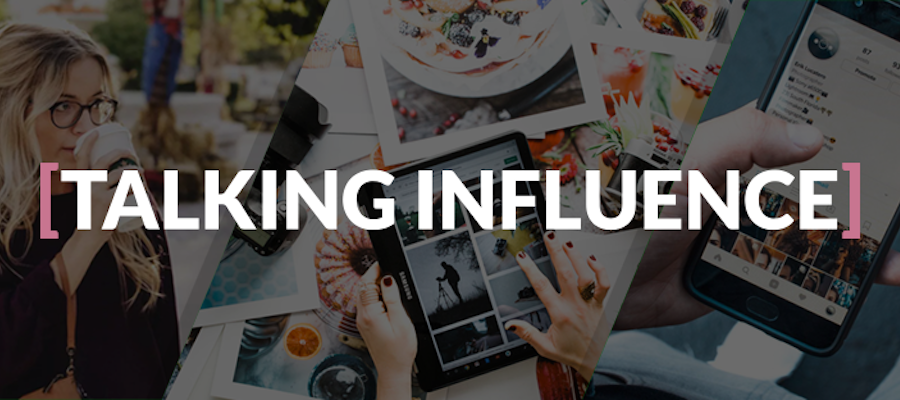 2. Influence Weekly
Want the hottest topics in influencer marketing right in your inbox? Influence Weekly is a newsletter featuring all the buzziest industry headlines from across the internet. From long-form stories like The Atlantic's thinkpiece on "Cleanfluencers" to breaking news and case studies, Influence Weekly curates must-read influencer marketing material in a single, skimmable email. Prefer to listen? The newsletter is also available in audio format, so you can tune in during your morning commute.
3. Influencer Marketing Hub
As its name suggests, this website is an all-in-one resource for everything influencer marketing, from thought leadership articles to platform reviews to agency directories. Whether you're looking for a guide to sentiment analysis, the top talent management agency for your next campaign, or a more intuitive e-commerce software, the Influencer Marketing Hub has you covered. In addition to hosting a wealth of reports and references for brands, the site also offers resources for content creators looking to grow their followings and further their careers.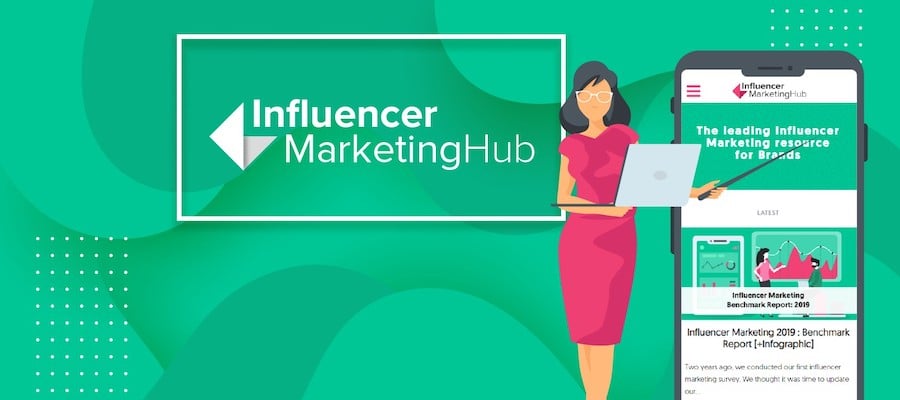 4. Influencer Marketing Training and Certification Program
Created by Tribe Dynamics (yep, that's us), this multimedia online learning program equips candidates with a strong foundation in influencer marketing strategy and best practices. Through five self-paced courses on topics like discovering new influencers, navigating different social platforms, and evaluating brand performance, learners explore every step of building and maintaining an impactful influencer community. To keep things interesting, the course includes interactive graphics and training exercises, along with video lessons from brands like Milk Makeup and Summer Fridays. Candidates who pass a final exam are awarded a shareable digital certificate, along with major bragging rights.
5. Hubspot's Instagram Channel
You probably weren't expecting an IG handle to make our top five resources, but for most influencer marketing professionals, Instagram is for work and play—so why not throw education into the mix? The page run by CRM HubSpot (@hubspot) is packed with tips and tricks for digital marketers, including ways to amp up your brand's owned and earned media strategies. HubSpot also offers timely insights into consumer trends, like the rise in values-driven purchasing, and invites followers to laugh as they learn via humorous videos riffing on marketers' day-to-day challenges.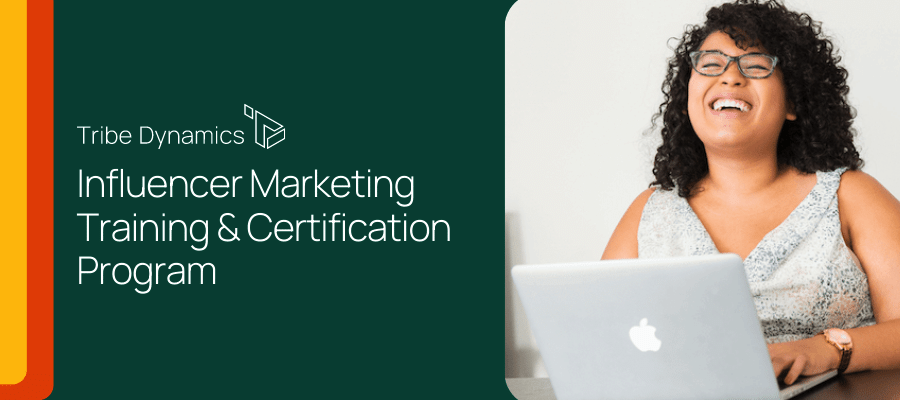 No matter how much you've learned on the job, staying curious about new trends and tools can only help bolster your brand's bottom line and open up new opportunities for growth. Whether you're looking to strengthen your foundation in influencer marketing, or just keep up with the latest headlines, these resources are guaranteed to enrich your understanding of the industry, helping your team realize its full potential.
Ready for a crash course on influencer marketing strategy? Enroll in Tribe Dynamics' Influencer Marketing Training and Certification Program to gain the skills you need to build a winning earned media strategy.