The economic turbulence of 2020 was tough on many verticals across beauty and fashion, but few spaces were as hard-hit by the pandemic as luxury. As wallets tightened amid widespread unemployment, and life at home offered fewer reasons to get glammed up, many iconic fashion houses scrambled for ways to inspire activity from content creators and consumers. At the same time, challenging circumstances forced brands to be more ambitious and intentional than ever while crafting influencer marketing initiatives.
When it came to luxury fragrance, these efforts paid off. The past year has seen a number of innovative influencer campaigns from leading luxury brands that not only stirred up conversation, but set the standard for effective luxury fragrance marketing in a digital world. To offer further insight into the strategies propelling top fragrance brands on social media, we've rounded up five of the vertical's most notable activations from 2020 and 2021.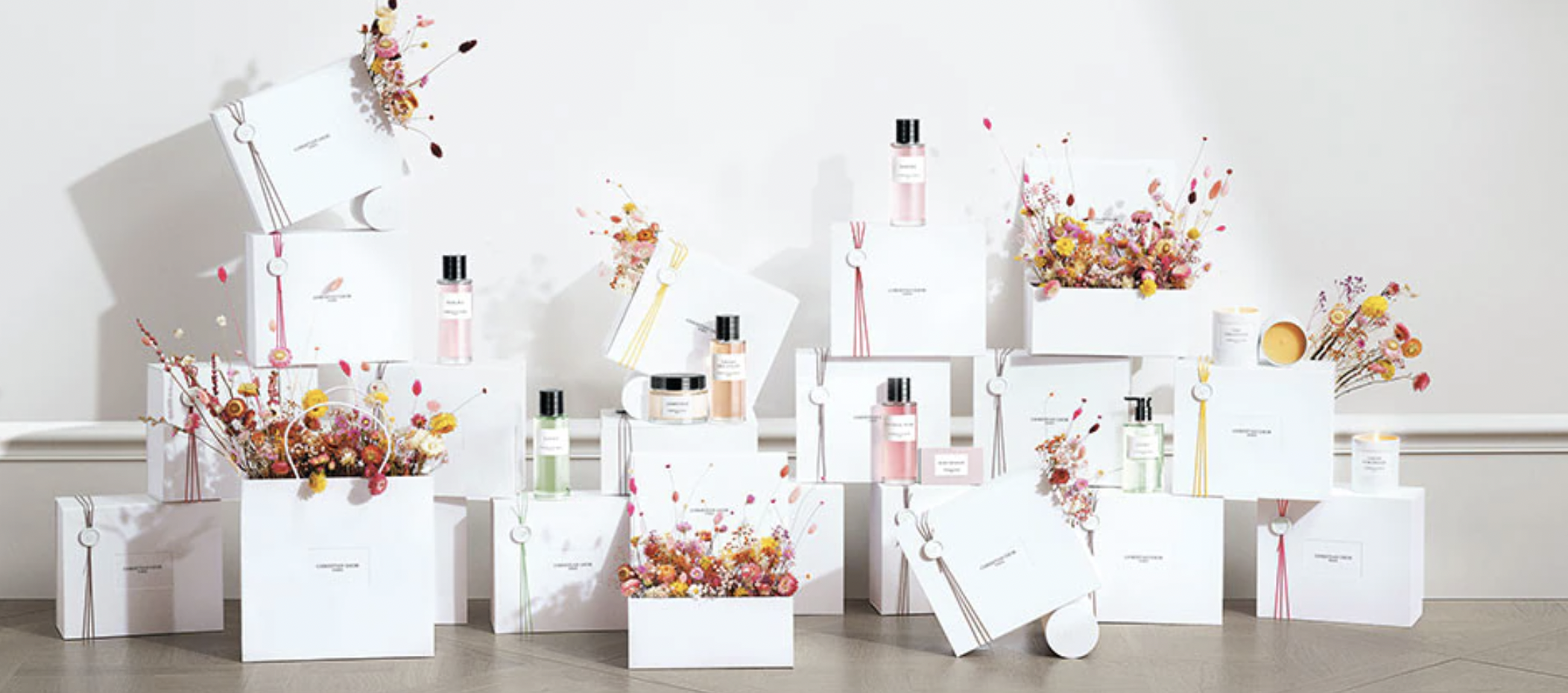 Dior Fragrance Gets Into the Holiday Spirit With #TheArtOfGifting
While many of us missed our friends and families this holiday season, gift giving offered meaningful points of connection to those who mattered most. In December, Dior Fragrance embraced the joy of the holidays by inviting prominent content creators such as actress Ruby Rose (@rubyrose on Instagram) to treat their significant others to perfumes from its Maison Christian Dior line, inspiring effusive posts from both gift-givers and recipients. The associated #TheArtOfGifting and #MasionChristianDior garnered a respective $233.0k EMV and $185.0k EMV from six and seven campaign participants, while Maison Christian Dior collected $293.7k EMV via 14 influencers. Bolstered by the thoughtful, timely influencer marketing initiative, the luxury fragrance brand closed December with $2.8M EMV, a 189% month-over-month and 78% year-over-year surge.
YSL Fragrance Hosts Virtual Bash With Lenny Kravitz
In-person parties may have been on hiatus in 2020, but that didn't stop YSL Fragrance from throwing a blow-out virtual bash to celebrate the September relaunch of its Y by YSL Eau de Parfum. With none other than musician (and official face of Y) Lenny Kravitz (@lennykravitz on Instagram) in attendance, the event inspired enthusiastic content from influencers such as Claudia Sulewski (@claudiasulewski), who thanked the luxury fragrance brand for the experience in posts tagged #WhyNot. Altogether, #WhyNot generated $679.1k EMV in September 2020, while Y by YSL powered $782.8k EMV, with Kravitz himself contributing $296.6k EMV of the product's total. YSL Fragrance closed September with $1.4M EMV, a 128% month-over-month improvement.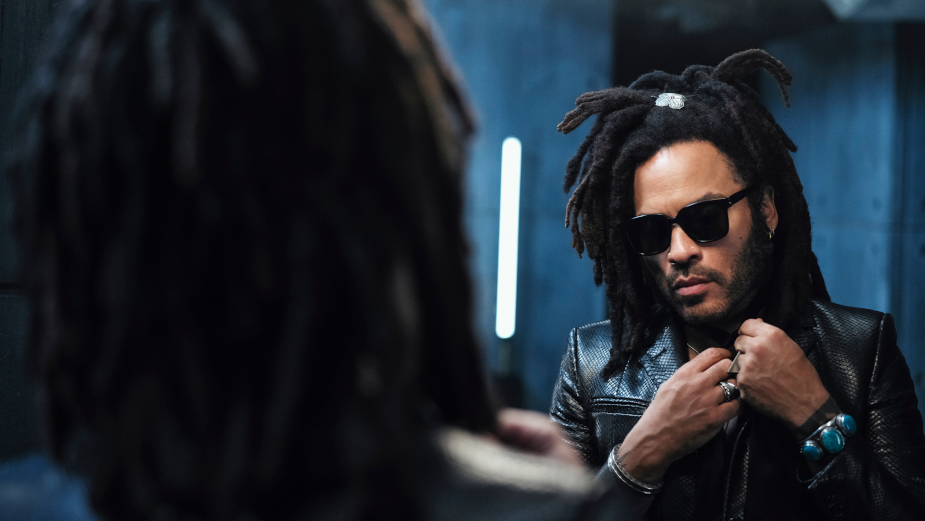 Gucci Fragrance Goes All In With Simultaneous Initiatives
Never one to shy away from over-the-top endeavors, Gucci Fragrance pulled all the stops in the final month of 2020, activating two distinct segments of its community for simultaneous influencer campaigns. While the brand invited male celebrities and content creators, including actor Jason Genao (@jason.genao on Instagram) and lifestyle blogger Bradley Commerford (@ebradley_co), to promote its Gucci Guilty fragrance in posts tagged #ForeverGuilty, Gucci also tapped a separate cohort of female personalities for its #InBloom initiative celebrating Gucci Bloom. Both actions prompted high-impact conversation: #ForeverGuilty drove $376.8k EMV of Gucci Guilty's net $433.6k EMV, while #InBloom accounted for $151.8k EMV of Gucci Bloom's $256.3k EMV. In all, Gucci Fragrance collected $1.1M EMV in December, an impressive 105% month-over-month increase fueled by a 33% MoM expansion of the brand's influencer network.
Chanel Fragrance Fêtes 100th Anniversary of No. 5
Few luxury fragrances are more iconic than Chanel No.5. To commemorate the storied perfume's 100th anniversary in January 2021, Chanel sent the offering to influencers including Mandy Kelley (@mandymadd), who took to Instagram to share their appreciation for the generous gift. The mailer prompted a wave of online enthusiasm for the fragrance: after collecting $59.6k EMV from 53 content creators in December 2020, No.5 powered $153.0k EMV via 80 influencers in January. Activity surrounding the perfume led to a sizable 41% month-over-month increase in Chanel Fragrance's overall EMV, as well as a 12% growth in its community size: the brand closed January with $973.7k EMV from 278 content creators.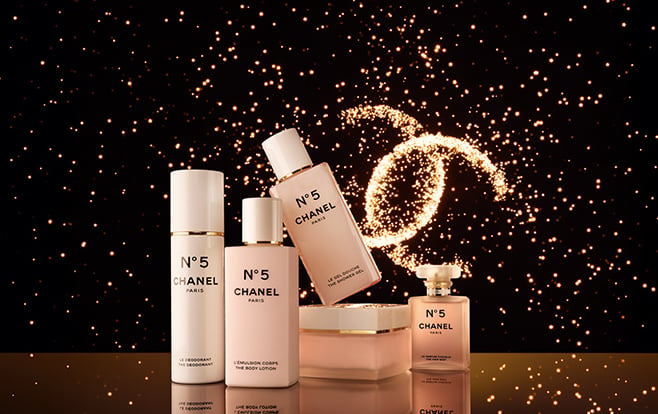 Tom Ford Fragrance Wins Praise With Bitter Peach
If a year stuck at home has you craving a tropical getaway, look no further than Tom Ford's latest luxury fragrance launch. In October, the brand sparked conversation with the debut of its Bitter Peach Eau de Parfum, which features notes of peach, blood orange, and rum. To hype the release, Tom Ford tapped influencers like Dana Nozime (@dananozime on Instagram) to endorse Bitter Peach in posts tagged #TFBitterPeach, which accrued $34.9k EMV from 21 content creators. Retailer Sephora (@sephora) also proved an impactful promoter of the new offering, contributing $73.6k EMV to Bitter Peach's $255.3k EMV monthly haul. Buoyed by enthusiasm for the perfume, Tom Ford Fragrance netted $848.1k EMV in October, a 114% improvement upon its September total.
As the world re-opens and we begin to gather once again, consumers will be more eager than ever to look—and smell—their best. Thankfully, the parade of recent luxury fragrance activations demonstrates the abundance of options available to beauty enthusiasts seeking a new signature scent—and the strategies other brands can use to reach them. To learn more about the influencer campaigns and activations spelling success for luxury brands on social media, download our March 2021 Tribe Top 10 report.