Makeup brands continued January's trend of launching thoughtful new products in February, with brands like Morphe, E.L.F., and Wet n Wild releasing new iterations of their hero products, and Laura Mercier and Jeffree Star Cosmetics adding new offerings to the categories they excel in. Read on to learn more about how these products powered Earned Media Value (EMV) growth for their brands.
Top US Makeup Brands, February 2020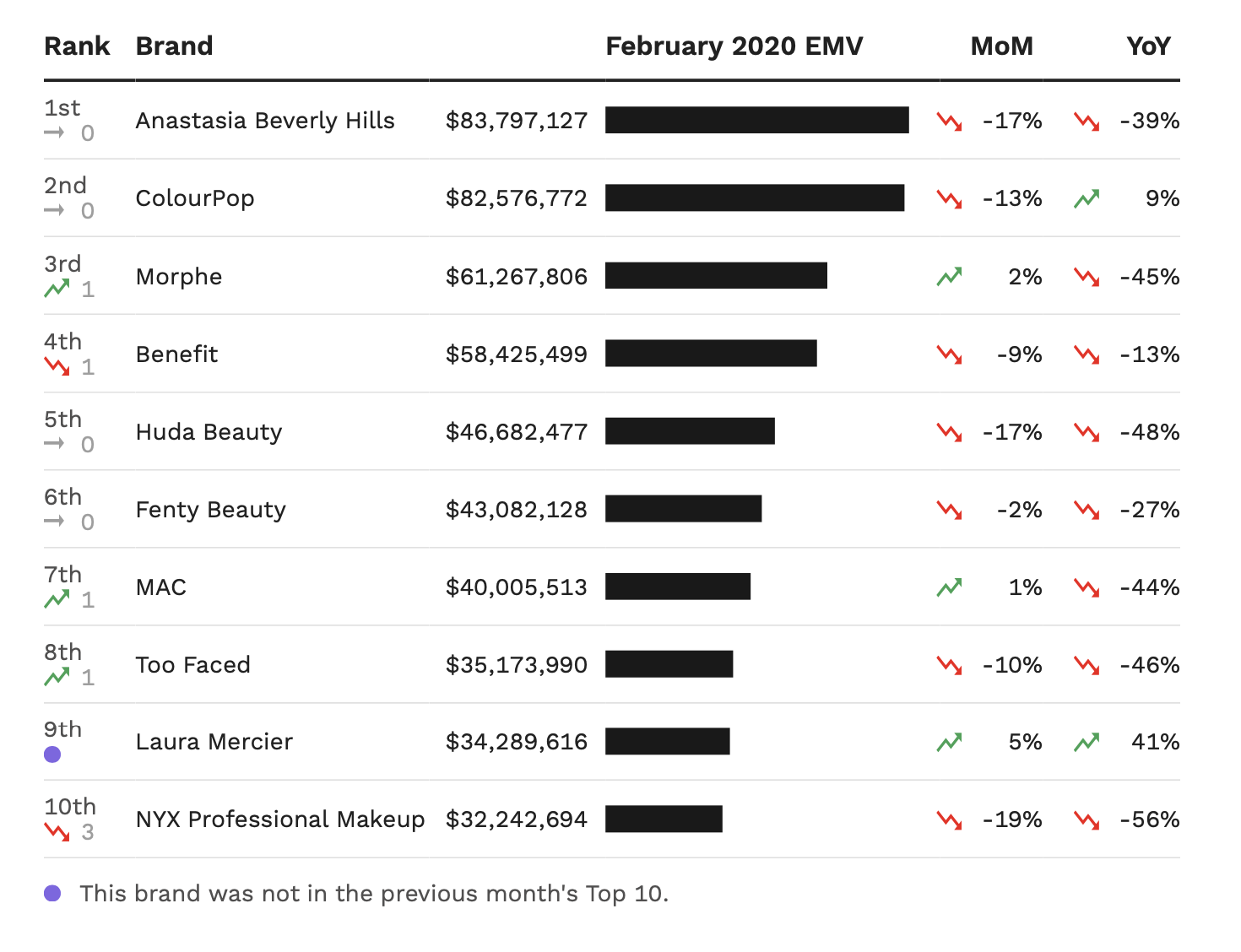 Morphe, E.L.F., & Wet n Wild
All three brands built off their successful hero products with February product additions. Morphe once again partnered with powerhouse YouTuber Jaclyn Hill, adding the Jaclyn Hill Palette Volume II to its collaborative lineup of products with the blogger. Jaclyn enthusiastically promoted the new palette across her channels, though the launch was not without controversy: influencers and fans alike criticized the shadows' non-vegan reformulation. Meanwhile, outside the Top 10, E.L.F. leveraged its 16HR Camo Concealer's popularity, while also responding to current product trends, by releasing its Hydrating Camo Concealer. Similarly, Wet n Wild launched a hydrating version of its influencer-beloved Photo Focus Foundation—the Photo Focus Dewy Foundation sparked significant buzz online, with content creators testing whether they loved it as much as its more matte counterpart.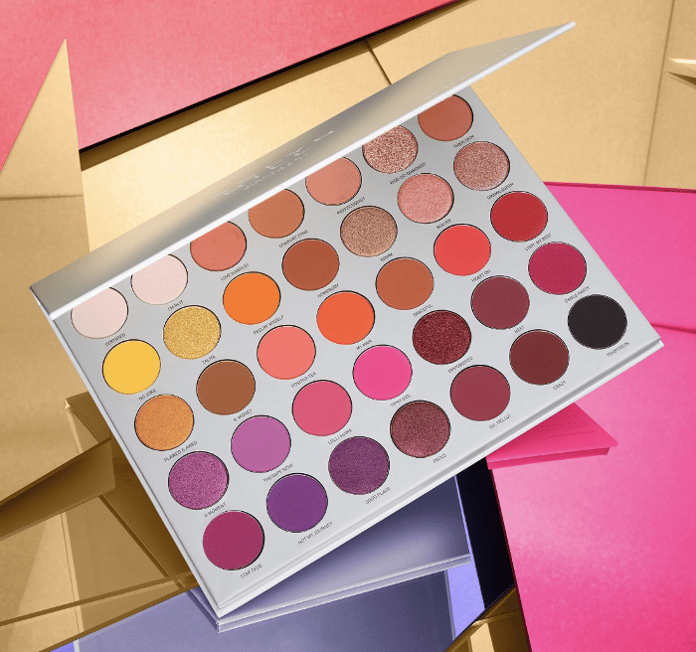 Laura Mercier & Jeffree Star Cosmetics
Known for its flawless complexion products, Laura Mercier recently expanded its lineup of base offerings with the Pure Canvas Primer Collection. The range's products gained steam among influencers in February and contributed to the brand's 5% month-over-month EMV increase. Also this month, Jeffree Star Cosmetics, famous for its line of vibrant eyeshadow palettes (and of course, for breaking the internet last year), launched its latest collection, the purple-themed Blood Lust Collection. The Blood Lust Palette proved the set's frontrunner, generating 72% of the collection's EMV total.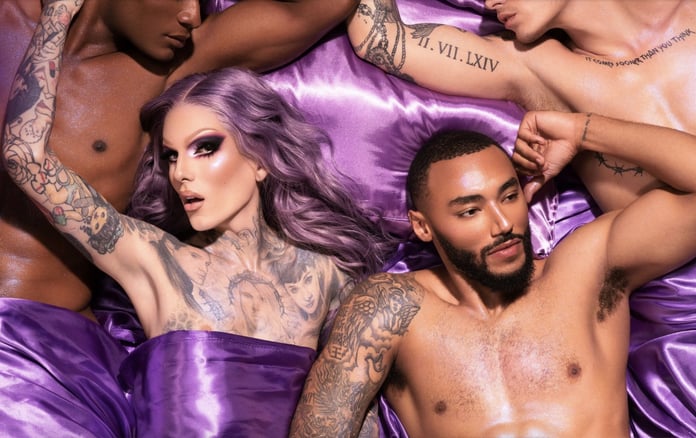 To learn more about the Earned Media Value performance of these launches, as well as how mini eyeshadow palettes powered growth for indie brands Sugarpill and Violet Voss, check out our full February US Beauty Tribe Top 10, now featuring leaderboards and brand stories across makeup, skincare, and haircare!