February was a big month for fashion brands. From the Super Bowl to the Oscars to Valentine's Day—and we can't forget Fashion Month—content creators had a lot to talk about, and many top luxury and apparel labels took advantage of these impactful opportunities to power growth in Earned Media Value. Here's a sneak peek at some of February's most buzz-worthy fashion activations.
Marc Jacobs & Christian Siriano Star at NYFW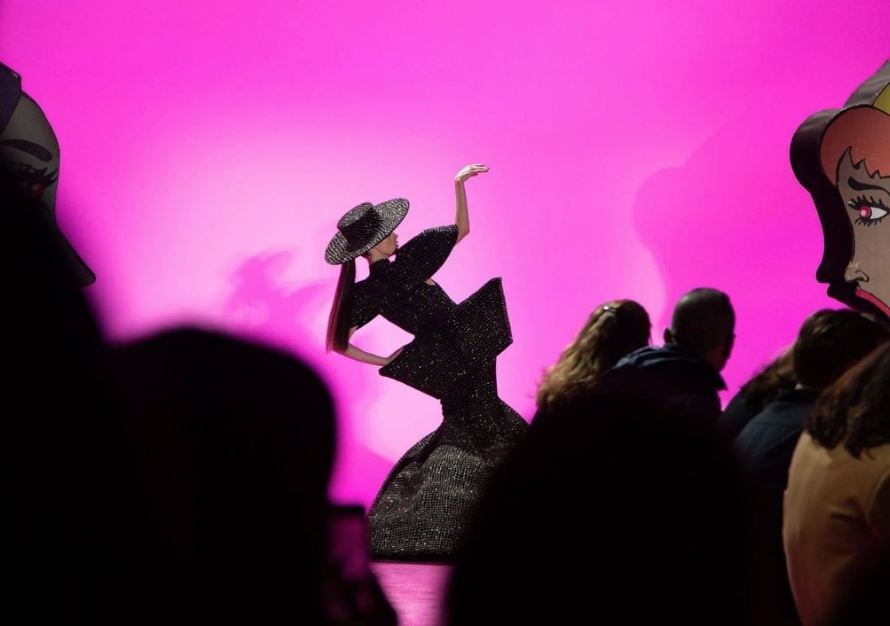 Photo by Insider Magazine
Marc Jacobs and Christian Siriano both saw month-over-month EMV surges in February thanks to their eventful Fall 2020 shows at New York Fashion Week. Superstar and longtime Marc Jacobs fan Miley Cyrus (@mileycyrus on Instagram) turned heads with a surprise runway cameo, and ranked as the brand's No. 1 EMV-driver this month. The singer, who collaborated with Marc Jacobs in June 2019 on a hoodie benefiting Planned Parenthood, authored 10 posts chronicling her Fashion Week experience, from initial fittings to her final look, helping fuel the brand's impressive 170% MoM EMV growth.
Christian Siriano also inspired a flurry of NYFW content—thanks in part to some not-so-subtle support from comedian Leslie Jones. In what soon became a viral moment, Jones boisterously cheered on model Coco Rocha as she closed the brand's runway show in a bold, black, geometrically shaped gown and matching wide-brim hat. #NYFW emerged as Christian Siriano's top February hashtag, while #CocoRocha and #LeslieJones featured prominently in content surrounding the show. Thanks to its Insta-worthy Fashion Week presence, the brand enjoyed a whopping 344% MoM EMV gain.
Nike & Reebok Spark Excitement With Sneaker Collabs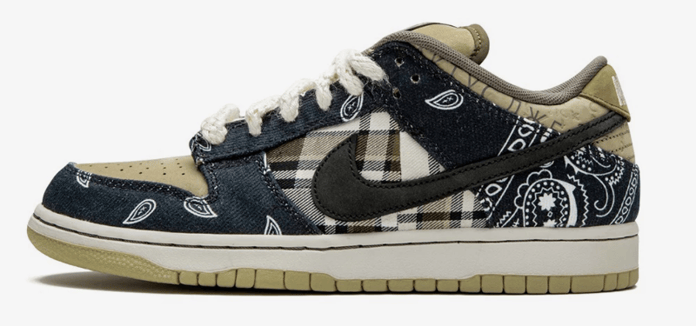 Activewear brands Nike and Reebok inspired hype in February with hotly anticipated sneaker launches. Nike collaborated with rapper Travis Scott (@travisscott on Instagram) on a "Cactus Jack" design of its SB Dunk Low sneaker, which Scott first teased in his December 2019 JACKBOYS music video. Scott promoted the release via two February mentions which accounted for two of the brand's three highest-earning posts, while sneaker content aggregators like Sneaker News (@sneakernews) and Hypebeast (@hypebeast) celebrated the collaboration in over 40 and 20 posts each. Additionally, Reebok partnered with MMA legend Conor McGregor for the February debut of its Zig Kinetica kicks. The brand enlisted celebrities like model Gigi Hadid (@gigihadid) and rapper Cardi B (@iamcardib) to share impactful posts tagged #ZigKinetica, which proved Reebok's No. 1 February hashtag.
To learn more about top fashion brands' noteworthy February activations, including Versace's custom Super Bowl wardrobe for Jennifer Lopez and Oh Polly's #ByGirlsForValentines campaign, download our February U.S. Fashion Tribe Top 10!