As countless closets around the world can attest, fast fashion has revolutionized the industry—and the takeover shows few signs of slowing down. Low prices, trending styles, and collaborations with buzzy celebrities have attracted numerous consumers and influencers, powering Earned Media Value (EMV) for savvy fast fashion brands. In an exclusive investigation of the fast fashion space, Tribe Dynamics analyzed content from leading brands to assess which content creators are driving conversation, and which influencer marketing strategies these brands are utilizing to achieve their success. Below is a preview of our findings: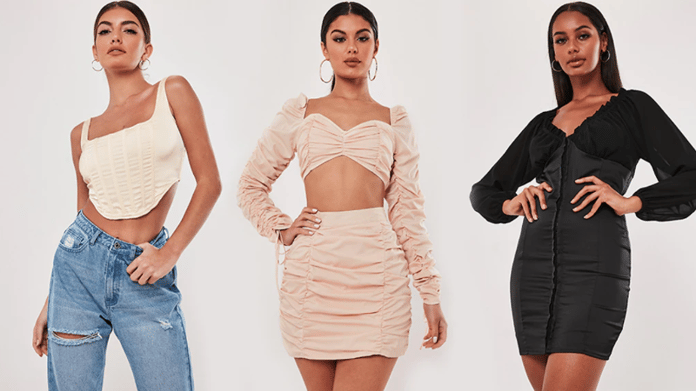 Celebrities Headline, But Influencers Power a Majority of Fast Fashion Content
We measured the top 10 EMV-driving content creators for the 11 fast fashion brands that displayed the highest year-over-year growth for the time period between January and August 2019. Of the 99 unique content creators from this cohort, 78 were influencers, defined as individuals known primarily for social media blogging, vlogging, or beauty, lifestyle, and fashion recommendations and tutorials. However, when these 99 content creators were ranked by EMV totals driven across all 11 brands, just five influencers ranked among the top 15. The highest-earning fast fashion brands in our analysis, including Fashion Nova ($898.2M EMV) and PrettyLittleThing ($295.0M EMV), tended to have higher representation from celebrities, models, and other non-influencers among their top content creators. Nevertheless, the bulk of fast fashion's most active advocates were influencers, meaning that brands looking to make a splash should consistently engage with this category of content creators.

Collaborations Spark Conversation, While 'Everyday' Looks Stay in Rotation
As mentioned above, fast fashion brands' high-profile celebrity collaborations, unsurprisingly, comprise a large portion of top influencer content. However, while celebrities fronted more visible campaigns and garnered more per-post EMV, influencers—proxies for the consumers who made fast fashion the juggernaut it is today—made up the foundation of these fast fashion brands' total EMV. Just as a majority of beauty EMV stems from influencers' repeated use of products in unsponsored looks or tutorials, fast fashion content is primarily composed of outfit shots, everyday lifestyle content, and other similar material. In other words, brands win fans not only via splashy collaborations and star power (though these factors certainly don't hurt), but by cultivating aesthetics and communities that resonate with content creators. Leading fast fashion brands all boasted distinct, identifiable styles championed by their top representatives—as well as by the unaffiliated influencers who helped power their growth.
Our full report, "What Brands Need to Know About Fast Fashion," includes additional data, insights, and analysis, providing a deeper look at this ever-relevant space. We also offer a U.K.-focused topsheet, featuring highlights from the U.K.'s leading brands. Click here for comprehensive insights into top-performing fast fashion brands and the influencer marketing practices behind their success. For even more fashion content, check out our posts on influencer-beloved luxury fashion releases and five accessible luxury brands killing it with content creators.