In Episode 9 of Earned, Conor chats with Aurelian Lis, CEO of influencer-favorite skincare brand Dermalogica. Since joining the brand in 2016, Aurelian has helped fuel impressive and continued growth for Dermalogica: from January to June of this year, the brand powered $18.0M in Earned Media Value (EMV), a 32% year-over-year increase.
Even before his success with Dermalogica, Aurelian proved to be a true titan of the beauty industry. After studying Physics at University of Oxford and earning an MBA with distinction from INSEAD, Aurelian went on to co-found—and eventually sell—his own company, PRESCRIBEDsolutions, a customized skincare line. He then became the General Manager of Benefit Cosmetics Americas, where he quadrupled the brand's revenue through initiatives like the They're Real mascara launch and Benefit Brow Bar's expansion.
In this episode, Aurelian shares the post-COVID pivots that Dermalogica has made, some of which, like the brand's new Clean Touch Certification program, have proved a huge success. We also learn more about Aurelian's early days as COO of Commerce at dELiA*s Corp. at the turn of the 21st century, before he walks us through his journey of building and selling his own customized skincare brand. Aurelian shares his learnings from his time at Benefit Cosmetics, and emphasizes the importance of finding and maintaining your "edge" as a brand— especially in the social media era. We then dive into Aurelian's experience at Dermalogica, and he explains some of his guiding principles for the brand, including to "iterate relentlessly." Aurelian talks about why he believes product along with service leads to consumer loyalty, and finally, we discuss the brand's education-focused approach to influencer marketing.
We've included a couple discussion highlights from the episode below, but be sure to check out the full video above, listen to the podcast below, or tune in on Spotify, Apple Podcasts, or Google Podcasts!
The following interview has been lightly edited for concision.
"Iterate Relentlessly": Aurelian's Approach to Product Innovation at Dermalogica
Conor: When it comes to business, you've said to "iterate relentlessly." Why do you believe that's the way you should operate?
Aurelian: We created something called the guiding principles, there's five of them, and one of them is to iterate relentlessly, because we have this idea that we want to go into all these new areas, and we're not going to get it perfect the first time. Basically, we say, okay, let's not try and aim for that massive end solution, which we're going to get wrong anyway. And, [a massive end solution] doesn't happen for six to 12 months, so by the time it comes about, we haven't learned anything because we've been waiting for the grand reveal.
With time, we've actually adapted the [principle]. The "iterate relentlessly" is still true, but there's two things we've adapted there. One of them is that we've changed it to "compare relentlessly," so, throw two items out there, see which one's better, move forward with that one. Then throw another two. With comparisons, you basically have a test, and somebody has to make a decision, which is important, because it's very easy to launch something and not have to make a decision. Put a test out there, and at the end, ask, is A better than B?
The other thing is, before you start iterating relentlessly, you have to test to make sure that your hypothesis of what you're about to embark on is the right one. And it's sometimes called pretotyping, that's what we call it. Basically, it means faking it. A good example is, we have our Biolumin-C serum in a 1-ounce [bottle], it's doing exceptionally well, better than our expectations, and we were like, okay, do we need a 2-ounce [size]? And there was a bit of a debate. So what did we do? We faked it. Before we spent four months developing this new bottle and having it made, we went out and just started selling it for three days. If anybody bought it, we'd say, sorry we're out of stock, we'll send you two of the small ones and give you a GWP (gift with purchase). So everybody who actually bought it that day was happy, but we had actual numbers of how many people were willing to buy [the 2-ounce size].
So that's another part of the "iterate," because once you're into the iteration, you're not going to let go of your baby anymore. So in order to make sure that somebody's precious is actually precious, you need to get rid of the stinkers of the ideas earlier and help shape your thinking earlier. And then once you embark on it, you still don't know where the hell you're going to go, but you can keep iterating. And it's fun: that's important as well.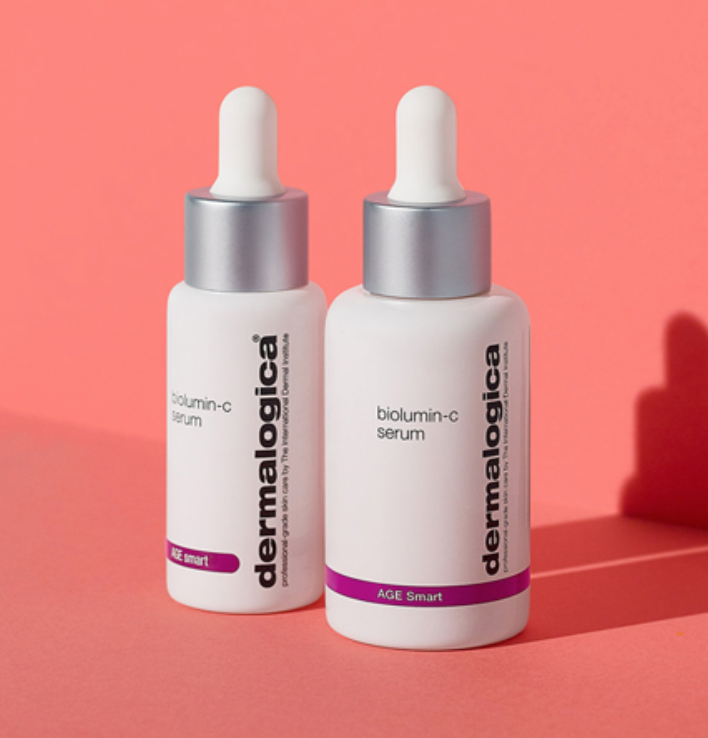 Dermalogica's Move Toward Education-Focused Influencer Relationships
Conor: You made a decision to put some priority behind the influencer space a few years ago, and obviously we've seen it reflected in the results—you're continuing to move up the [EMV ranks] over time. What made you decide to invest in the space, and describe your approach?
Aurelian: The question is, where do people find out about what you're doing, right? So it seemed quite obvious that working with influencers, well, they're influencing a lot of people. There's always this question about what your message is through the influencer as well as the reach, and that balance has been hard. You've got experts who deserve to have millions of people listen to them when they talk about skincare. They know everything, they can explain it, they're incredible, but they don't have the reach, because that's not their business. And then we have the inverse. So, how do you bring those two together? We work with influencers of all different stages. We basically try to find people who are really gung ho about Dermalogica—as they should be—before we approach them, and then try to work with them so that they're talking from the heart a bit more than if they've just been introduced [to the brand] two weeks ago.
The real interesting thing for the next generation is, we're a brand of expertise, and what does consumer education look like? And the issue with all this information on the web is, some of it's excellent, but some of it is really shoddy. It really is important and exciting to say okay, let's bring the expert back into this. And what does expertise mean? Somebody who does treatments on your skin, and touches your skin, knows more about what you really need and what really works than a lot of people who speak on a lot of podiums.
So what we're doing now is, we've always taught how to do a treatment to [skin] therapists since 1983. But we're actually in some of our digital platforms with some of the influencers, we're trying to teach them to understand how to do a treatment, and maybe even have them do a treatment on a friend, or do a treatment to themselves because it's DIY time. And in those conversations, the amount of education that goes across when people start understanding because they had to do it once on themselves is quite phenomenal. So for us, some of the influencer work is moving more toward this consumer education, which is a bit of a shift for the company away from purely [skin] therapist education that we did in yesteryears. It's a changing landscape.
--
You can watch the entire interview here, or listen to the full episode on Spotify, Apple Podcasts, or Google Podcasts. To catch up on our first eight episodes, featuring brands like ColourPop, INH Hair, Glow Recipe, The North Face, and Tula, visit our Earned Podcast page.