In our sixth Earned episode and second virtual interview, Conor chats with Divya Gugnani, co-founder and CEO of digitally native beauty brand Wander Beauty. Launched in 2015, the beauty brand boasts clean, versatile beauty essentials, or "multitaskers," made for a woman on-the-go. In 2019, Wander Beauty garnered $44.9M EMV (Earned Media Value), a significant 79% year-over-year growth.
Wander Beauty is Divya's latest passion project, but it joins a long, and ever-growing, list of impressive accomplishments. The self-proclaimed "accidental entrepreneur" holds degrees from Cornell, Harvard, and the French Culinary Institute (which she maintains was her "hardest degree"), and began her career as an investment banking analyst at Goldman Sachs. She later entered the private equity and venture capital world, and has since invested in scores of businesses and founded four companies of her own.

In the episode, we dive into Divya's winding journey to entrepreneurship, and learn how a chance encounter with Lindsay Ellingson (Wander Beauty's co-founder and creative director) at a party led to the brand's conception. Conor and Divya, both co-founders themselves, discuss a few co-founding best practices, including having distinct skill sets and defined responsibilities. Divya also divulges how Wander Beauty, a brand whose central mission is to help women be "gorgeous on-the-go," has adapted its messaging and marketing in response to the widespread stay-at-home orders by leaning on its DTC infrastructure and community-first mindset. And of course, we ask about Wander Beauty's approach to building long-lasting relationships with influencers.

We've included a few discussion highlights from the episode below, but be sure to check out the full video above, listen to the podcast below, or tune in on Spotify, Apple Podcasts, or Google Podcasts!
The following interview has been lightly edited for concision.
How Wander Beauty Shifted Its "On-The-Go" Mantra During Quarantine
Conor: You mentioned how Wander Beauty is all about "on-the-go" beauty. Obviously, people aren't on-the-go right now. How are you guys thinking about that from a messaging perspective?

Divya: We always let the community be our North Star and tell us how we should interact with them, what we should do with them, and what we should create for them. Similarly, when we were entering this crisis, we reached out to our community and we said, "We're here for you. We're not here to sell you stuff." We postponed launches. We said, "We're all in this together. Let's stay in place. Let's stop the spread. Let's focus on that first, and then what do you want to see from us?" And it became this two-way dialogue around doing streaming video videos on IG Live with Obé Fitness and giving nutritional advice and really creating value for our community then, when they needed us at that moment. And in that context, [we have] them shape the dialogue of what we were saying. We've always said that we put our multitaskers in the hands of our community, we listen to them, we take all of their individual stories and we weave them together to be the narrative of our brand. And that's really what we are as a brand. Wander Beauty is so community-driven.

People told us, "Hey listen, self-care is what we're doing now." So we really started talking more about self-care, we started talking more about our Fast Lane Instant Facial. You're not going out and getting a facial, but you want to do it in 10 minutes at home and you want to exfoliate your skin. You want to have a mid-day refresh and use Mist Connection. So everything became about what was relevant from our assortment and what was speaking to our community. And that became the dialogue, and we saw a 40% increase in our skincare and self-care essentials during this time period. Because we were leaning into what our community wanted to talk about and what they wanted from us, we saw the results in terms of what they were going to buy from us.

Conor: Yeah, I think trying to find pockets of opportunity that exist when people's habits are changing due to external factors is critical.

Divya: You need to be relevant and you also need to be realistic about what people want. We actually had slated a full-coverage foundation for this time and we're like, no one's wearing full- coverage foundation while staying at home and doing zoom meetings. This is not the right time to be doing this. It doesn't make any sense. And whatever the financial impact of that was, we were willing to eat it because you always have to listen with two ears and speak with one mouth. Our listening brought us to change our dialogue around what was going to be right and really suit ourselves to the environment. I think that is key. I think brands that are just going out there with a regular plan are just being tone deaf, and that's not what you want to see from a brand right now.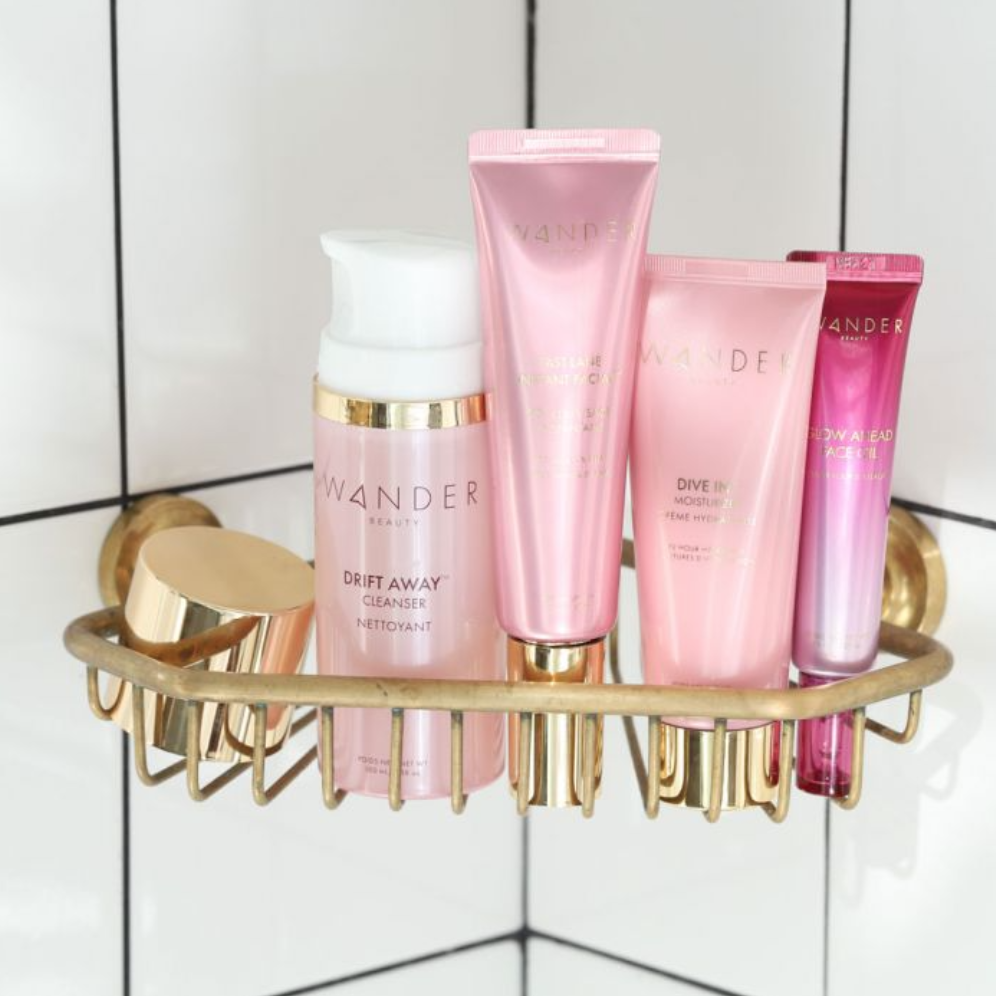 Wander Beauty's Approach to Building "Authentic and Real" Influencer Relationships
Conor: So you've talked a lot about this community-based focus, and community-based marketing efforts, which align with how a lot of brands approach the social media and influencer marketing space. How do you think about that space, and how do you approach these creators?

Divya: I believe that influencers have an incredible amount of power in the shopping landscape today. Influencers drive purchasing decisions, they drive discovery. So I believe they have a tremendous amount of power and I genuinely believe that as a brand, you need to figure out how to harness and develop and build that power. For me, I feel having authentic, genuine, real relationships with influencers is the best strategy to go. So from day one, when we launched our brand, we reached out to friends, family, people that we knew, celebrities whose managers I randomly knew and was like, "Can I send you product?"

Person by person, we reached out, sent product, developed relationships, got to know people, had coffees. We never had big parties, we've never done anything splashy. This was literally investing person by person in relationships that were authentic and real. And as we built and grew the brand, they supported us. I don't know if we grew as fast as we could have on the influencer side, if we threw money at it, we probably would've had a different experience, but we didn't. We just built relationships, and it's been a long haul, but we've seen the EMV growth, and it's really about developing relationships. It's also about giving influencers the opportunity to put the product in their hands, have the experience, talk about it, and then we use their experience and repurpose their user-generated content to be the narrative and the story of our brand. We do it more than a lot of other brands because it is the basis of who we are and what we are as a brand.

Conor: Absolutely. People really underestimate how things build on each other. So you've formed these relationships with people, and instead of it being kind of a one-off activity, that's somebody who's going to support you for the next five years, 10 years, 15 years. Each one of those relationships almost operates like an annuity, right? It's an investment.

Divya: Micros become macros, and macros become out of the universe. And I've known people since they had 10,000 followers, and five years later they've got hundreds of thousands of followers. And you know, investing in that relationship early on has been great. We want people who support our brand to talk about our brand. And it doesn't matter how many followers you have, and it's not necessarily about your photography or your engagement, it's about building authentic connections with people who actually are connected to the brand and care about the brand.

We don't have a PR list. We look at every launch, we craft a campaign, and send around that launch, and see what makes sense for it, which relationships make sense for it. And we really gift organically and develop content on a case by case basis, on a launch by launch basis. We really look at that granularly. We are building a brand that is so focused on community, it feels authentic and real for us to build authentic and real relationships with influencers. People who want to talk about us, talk about us. It is not transactional.

--
You can watch the entire interview here, or listen to the full episode on Spotify, Apple Podcasts, or Google Podcasts. Miss our last episode with Sarah Lee and Christine Chang, co-founders of Glow Recipe? Click here. And catch up on our first four episodes, with Ashton Wall (ColourPop), Jordynn Wynn (INH Hair), Evelyn Wang (Milani), and Mehdi Mehdi (Rare Beauty).