Episode 4 of Earned is here, and trust us, it's a good one! Conor sits down with Mehdi Mehdi, chief digital officer at Selena Gomez's highly anticipated beauty line Rare Beauty, and former VP of Digital at NYX Professional Makeup.
Mehdi, who was born in Michigan but moved to Beirut at age nine, attributes much of who he is, and where he is, today to what he learned growing up in Lebanon, where he was surrounded by an amalgam of different cultures, religions, and walks of life. After moving back to the U.S. and studying political science, an area he was passionate about as a Middle Eastern man in the wake of 9/11, Mehdi landed a job at Cision, where he worked on media analysis and social listening for many brands, including power player L'Oréal—introducing him to the world of online data that would later help inform his digital marketing strategy.
In this episode, Mehdi explains how a consulting project with former NYX CEO Scott Friedman (now CEO of Rare Beauty) eventually led him to joining the brand in 2011. We dive into the early days at NYX, before hearing the illuminating story of how Mehdi helped turn a then small-name brand into a social media powerhouse and influencer marketing trailblazer—at a time when big-budget beauty brands were still focusing their marketing efforts on TV and magazines. Mehdi unpacks how understanding the makeup shopper's perspective was critical in spearheading his focus on e-commerce and digital marketing, which skyrocketed NYX to online success, and walks us through the process of being acquired by a huge beauty corporation like L'Oréal. Pulling from his experiences at both NYX and Rare, Mehdi also lends advice for building a brand that people will be passionate about, and reveals his most successful marketing philosophies and tactics—hint: build genuine relationships with influencers.
We've included a few discussion highlights from the episode below, but be sure to check out the full video above, listen to the podcast below, or tune in on Spotify, Apple Podcasts, or Google Podcasts!
The following interview has been lightly edited for concision.
"Beauty Is an Emotional Experience": The Importance of Understanding the Consumer Perspective
Conor: When you think about the marketing philosophies that have driven the brands you've been a part of, how do you think about building a brand—especially in the space that you're in?
Mehdi: I take credit from the fact that I came into this not knowing what I was doing, and learning on the job. I didn't have a frame of reference to go by, and so I really started to look at it from the consumer perspective, both from the digital standpoint and also from the beauty standpoint. I didn't know anything about makeup, I didn't know anything about how to market to a makeup shopper, so I was really like, I need to understand the way the consumer approaches it, because if I can get into that person's mind, then I can understand the way to do this. We would test out all the best practices for e-commerce, we would try everything that the experts tell you to do, and none of it worked. Beauty is much more of an emotional experience, it's much more tactile, it's much more experiential. You want to swatch the products, you want to touch it—that's what I started to learn.
At the time, everyone was selling these virtual try-on tools, and everyone thought they would be the biggest game-changer, but when I asked people if they would use them, they were like, "No I wouldn't. I need to feel what it's like on my face and skin tone." So we never rolled those out, even though that was the tech thing to do, but from the consumer perspective, they weren't looking for that. They wanted content, they wanted to see what it looks like on people, and that's where Instagram and YouTube really came into play. You had this wealth of content where you could see very specifically what that shade of lipstick looks like on someone who has your same skin tone, or you could get people's feedback [that isn't] necessarily being pushed by the brand. So that's where I shifted my focus, and my philosophy was, let's really understand it from the consumer perspective and let that drive what we're doing from the marketing perspective.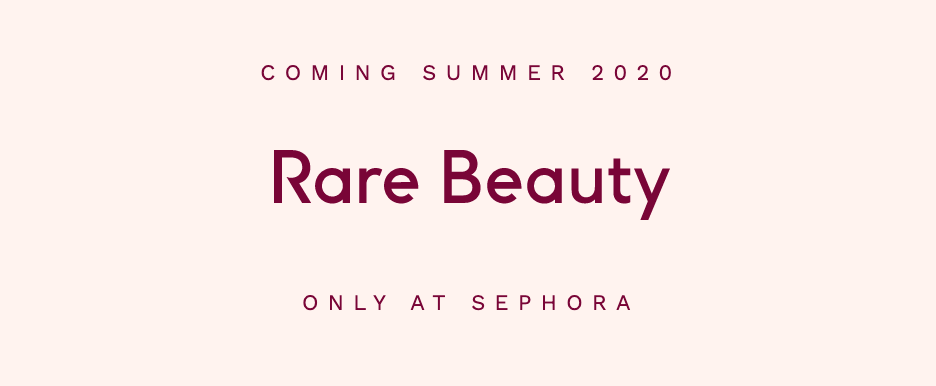 The Marketing Strategies That Worked: Influencers, Affordability, and Passion
Conor: At NYX, you talked about testing stuff that worked and testing stuff that didn't work. What were the marketing strategies that worked?
Mehdi: For us, what worked were influencers—that was huge for us. They were big fans of the brand, we developed amazing relationships with them, and we really focused on elevating the influencers who were creating great content. We wanted to elevate those people through the FACE Awards, through our own Instagram, and didn't focus as much on trying to get the mega [influencer] that everyone else was trying to approach. We tried to get that next crop of people to come up. I think the fact that the brand was so affordable was really important, and then also, I think the underrated element was just that it was a brand that people really felt passionate about because of its mission of bringing this makeup artistry with all these colors and different shades and making it accessible, and having it at a price point that struggling makeup artists could gravitate toward.
Mehdi's Approach to Building Long-Lasting Relationships With Content Creators
Conor: How do you think about working with content creators?
Mehdi: Starting off, you have to respect what they do and what they're going through, because that's probably one of the hardest jobs you can have. I know people downplay it, but they have to be "on" all the time, posting content, thinking of what the next piece of content is going to be, and they don't necessarily have the stability of a steady paycheck. There's so much up in the air in their lives, so I think it helps when you approach them with that knowledge of what they struggle with, and then work with them in a way that helps them. That's always the approach that we've taken. Of course you can throw money at them and that's great, but you build a longer-term relationship by saying, "Hey, how can I help you outside of paying you for this content? What can I do to help you with other projects that you're working on?" I think that matters a lot to them and that's what's been helpful to building some of these longer-lasting relationships.
--
You can watch the entire interview here, or listen to the full episode on Spotify, Apple Podcasts, or Google Podcasts. If you're new to our Earned series, be sure to check out Episodes 1, 2, and 3, where we sit down with the marketing masterminds behind ColourPop, Insert Name Here, and Milani. And look out for Episode 5—our first remote interview—with Sarah Lee and Christine Chang, founders of beloved skincare brand Glow Recipe!