In Episode 17 of Earned, Conor talks with Julia Straus, CEO of popular British activewear brand Sweaty Betty. Since landing the role in 2019, Julia has helped power major online momentum for the brand: in the U.S., Sweaty Betty garnered $10.4M in Earned Media Value (EMV) between January and November of 2020, a 77% year-over-year surge.
But Julia's impressive accomplishments and history of building successful brands began long before she moved to London. Julia earned her undergraduate degree from Princeton University, and after graduating, entered the finance world as an analyst at Goldman Sachs. She then pursued an MBA at Harvard Business School, before entering the beauty, fashion, and lifestyle space. Julia became Director of Strategy and Business Operations at PopSugar, and followed that with a VP of Business Development and Partnerships role at accessories brand BaubleBar. Julia then helped build the probiotic-powered, rising star skincare brand Tula from the ground up as its CEO, before moving across the pond to lead Sweaty Betty, with its more than 700 employees.
Conor and Julia start the episode by discussing the impact of COVID-19 on retail (which they firmly believe is "not dead"), and the pivots Sweaty Betty has made to adapt to the changing landscape—including launching a virtual styling coach to mimic the in-store experience. We then take a few steps back and learn more about why Julia first decided to pursue an MBA, and hear about her experience at BaubleBar. Conor and Julia then dive into why Julia sought to join the Tula team at its conception and how she helped "build everything from scratch." Julia shares the brand's early approach to influencer marketing, which was still a relatively new practice at the time, and reveals the strategies that powered Tula's success (hint: building "genuine and humble" relationships).
They then switch gears to Sweaty Betty, and Julia discusses what makes the brand different from the competition in the activewear space and why its female-empowerment focus first drew her to the role. As the head of a 700+ person company, Julia shares her leadership philosophies and her lessons learned from leading in a newly remote working culture. Finally, we learn how influencer marketing strategies differ between beauty and apparel, and Julia explains why Sweaty Betty prioritizes consistent, long-term partnerships with creators.
We've included a couple discussion highlights from the episode below, but be sure to check out the full video above, listen to the podcast below, or tune in on Spotify, Apple Podcasts, or Google Podcasts!
The following interview has been lightly edited for concision.
"There was a humor and realness to the brand": How Sweaty Betty's Female-Empowerment Mission Statement and Light-Hearted Marketing Stand Out From the Competition and Resonate With Consumers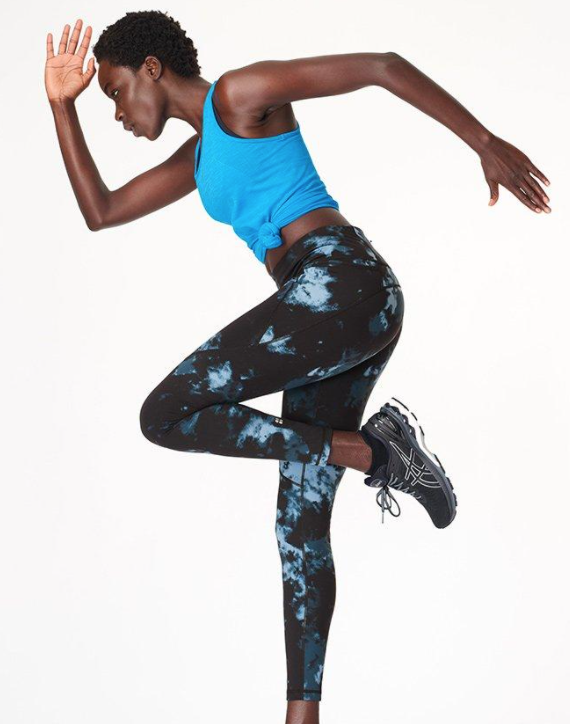 Conor: What is it about Sweaty Betty that makes them different? What stands out to you about the brand?
Julia: What I loved about the brand and what has stayed so true to today—and again, we're 22 years old, there's a lot of heritage and history—is that this is a purpose-driven brand in a category that originally [didn't have] many options. It was originally a category that was very male-oriented. This was Adidas and Nike who really only spoke to men, and Tamara [Hill-Norton] always talks about one of the reasons she started [Sweaty Betty] is that in activewear it was called "shrink it and pink it." You know, make it small, make it pink, and that's what a woman wants, right?
So there was such an opportunity to build a business that was really speaking to the female customer and to really understand what fitness and wellness meant to her. And I think that lots of different brands have addressed that question differently, and from Sweaty Betty's standpoint, we take our fitness very seriously. Our product is extremely technical, I would argue as technical as any of the competition, but I think our approach was a bit more fun.
We really wanted to make this a product that allowed women to express themselves, to play with color, to play with print, and to make sure that the brand wasn't preaching and wasn't saying, "You need to look like this. You need to go do this to be fit." Actually it is [saying], "Why don't you go have fun and hang out and be active and be social with your friends, and here's a product that's going to allow you to do that." So it's always been a brand that approached it a little bit differently and believed that you can actually be very serious about your fitness without taking yourself too seriously. And that really comes through within the brand codes and the product and the way we speak to customers. So that was very important to me and I loved that there was sort of a humor and realness to the brand that I didn't necessarily see within the competition.
Conor: It's funny how much your brand tone can make a difference. The name itself stands out, right? Sweaty Betty, it's a funny name. And it doesn't feel like that should be a differentiating factor, but it is in a fairly meaningful way.
Julia: I think that the consumers now really want to connect to a brand well beyond the product. Again, product is table stakes, but consumers these days are looking for purpose. Brands need to be able to express what they're here for, and how they relate to customers beyond product. And I think for us, our purpose is to empower women through fitness and beyond, we are focused on the female customer and empowering her to live her best life. I think the tone that comes through again is very much "by women, for women," and that that is a point of difference. That is part of your decision-making process. I think it is an important part of that consumer journey.
"Apparel requires a longer conversation than beauty": Julia on the Challenges of Influencer Marketing in Apparel and Why Sweaty Betty Prioritizes Consistent, Long-Term Partnerships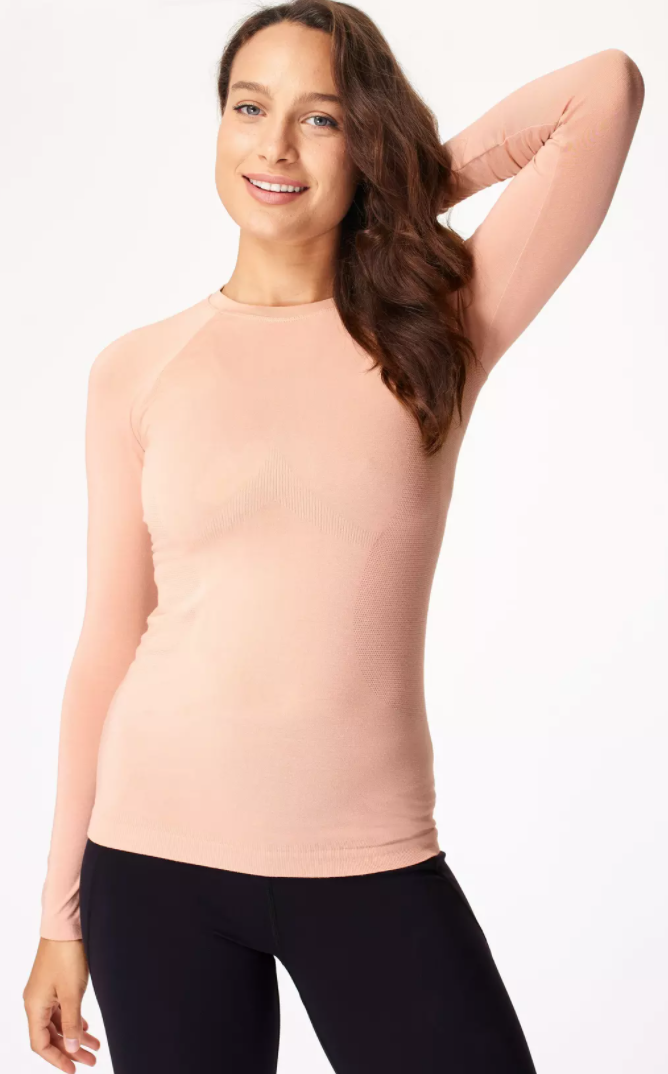 Conor: You mentioned earlier that there is a difference for [influencer marketing] in apparel. Talk to me about what some of the challenges are from an influencer marketing perspective that you've observed specifically in apparel. And what are some of your other philosophies outside of [building] relationships? Do you have any other things that you really think have made you successful?
Julia: The transition to apparel and that category shift was definitely interesting. Because I came in with this recipe that works at Tula, and I loved what we were building there, so I was really keen to figure out a way to replicate it and to bring that to Sweaty Betty. And at the time, [Sweaty Betty was] certainly doing influencer marketing, but it was definitely more through the sort of PR lens, and not quite as relationship-driven. It was a really eye-opening experience for me to see that there is such a difference in the category and that you really have to figure out what works for your business and for your price point and for your customer and for your creator and partner.
With Tula, what was great—and I think it's probably similar in many beauty businesses—was that it's a considered purchase, but it's at a price and in a category that is relatively easy to test, right? The barrier to say I'm going to try something in beauty is relatively low. And you see that with customers, they are willing to try—especially in color [cosmetics], but in skincare as well. So that dynamic with creators works really well because the creator says "just try this," and so many of his or her followers are willing to listen and to try. So that direct connection between "here's a product an influencer or creator will discuss," and "here's the end action," was very easy to track.
In apparel, at least at our price point, which is sort of within the Lululemon range for premium activewear, it's a bit trickier, right? Because it is a more considered purchase. And what we found is that we were trying to sort of apply this exact same, "if we give this to an influencer and she has a promo code, we'll immediately be able to understand traffic back to the website and conversion," and it's not a direct path. For us, it is definitely more sort of brand building, brand awareness, understanding the product, and certainly there's some direct, immediate convincing, but, we definitely felt that tracking was going to be a lot trickier.
And what the team has been able to do now is be able to say that working with partners more consistently and over a longer period of time was really, really important. Because again, I think followers really want to see our product in use. They want to see it in different environments. They want to understand the fit. They want to understand the fabric. There's lots of questions that [our consumer] needs to answer. And so the one thing that we've found is that if we work with someone consistently over a longer period of time, we're better able to understand if that partnership is driving traffic and generating sales and driving that kind of conversion.
So that was a big difference from Tula. Not to say that in beauty, you shouldn't also partner with people over time, but I think that there is a dynamic at play that is a bit quicker in beauty. And I think apparel requires a longer conversation.
--
You can watch the entire interview here, or listen to the full episode on Spotify, Apple Podcasts, or Google Podcasts to catch up on our other 16 episodes, featuring leaders from brands like ColourPop, INH Hair, Glow Recipe, The North Face, and Huda Beauty.