In our 13th episode of Earned, Conor chats with beauty industry power player Michael McNeil, VP of Integrated Marketing at Huda Beauty. Since joining the brand in 2018, Michael's expertise has undoubtedly contributed to Huda Beauty's fast-paced growth and continued success: Huda Beauty collected $399.1M EMV from January to August 2020, ranking among the top five cosmetics brands overall.
In the episode, we learn how Michael, who has held executive marketing positions at many of today's top beauty brands, including Anastasia Beverly Hills, Jouer Cosmetics, and Milani, initially planned to pursue a career in either law or medicine, but a fateful lunch with his dear friend Mary-Catherine Kielkopf (now Executive Director of Global Brand Marketing at Anastasia Beverly Hills) led him to switch paths and earn a "PhD in beauty" by joining the then-small brow brand—and working his way up to Director of Marketing.
Michael shares insight into the early days at ABH, and divulges the key to its explosive growth: building and nurturing a digital community. We dive into how Michael and ABH "invented what beauty marketing looks like today," and learn Michael's philosophy for fostering a community of genuine, long-term brand fans. Michael emphasizes the power of embracing your competitors and communicating to consumers in "the language they already speak." We also hear about Michael's experience transitioning to (and powering growth for) Huda Beauty, and working with brand founder and mega-influencer Huda Kattan to create a global brand strategy. Finally, Michael lends his advice on how brands can productively address negativity and controversy, and put their communities' needs first.
We've included a couple discussion highlights from the episode below, but be sure to check out the full video above, listen to the podcast below, or tune in on Spotify, Apple Podcasts, or Google Podcasts!
The following interview has been lightly edited for concision.
"We created a community when everybody else was trying to cultivate customers": How Michael Helped Anastasia Beverly Hills Build Trust Among Its Community by Embracing Competitors
Conor: [At Anastasia Beverly Hills], you guys did a really good job of highlighting the community and building a community. What were some of the tactics that you guys used there that you think really paid off and were important?
Michael: We started with Facebook, back in 2011, and we were like, okay, we are getting some traction on Facebook, let's try Instagram. So then we went into Instagram before really anybody else was there. The thing about it was, this was before anybody even really, like from a consumer standpoint, knew how to interact with Instagram. So we came up with this thing that nobody else was doing at the time. We came up with this idea of collages, where we were almost treating Instagram at the time like Pinterest. And it sounds really strange, but I would be up until 11 at night sending Claudia [pictures of] yellow purses, yellow shoes, yellow nails, girls with yellow hair, to go with a look—and the look didn't necessarily have anything to do with us. And that was the magic of the Anastasia Beverly Hills Instagram at the beginning.
We created a beauty destination, and that's what the important thing was. It wasn't originally something to peddle our wares. We created a beauty destination that people came to, regardless of if they knew that we sold anything. They came for inspiration. They came for advice, ideas. I laugh because [the collages] seem so strange and outdated, but it was years and years ago. As we saw [people interact with the collages], we said, let's throw in makeup, let's throw in our products with other people's products. So we would go through and be like, "This amazing artist is wearing Anastasia's Brow Wiz, she's wearing MAC Paint Pot, she's wearing foundation from Too Faced," etc. We were also one of the first [brands] who broke that old school, traditional marketing rule where you don't talk about your competitors. And that was the point where we saw the needle move to full power because I think consumers appreciated that.

There were so many years of traditional marketing, of saying, "We don't talk about our competitors. We don't mention them by name. We are better, they don't exist." We actually did the opposite. We were like, wait a minute, people use multiple products. So this was the beginning of this thought of, look at your audience and speak to them in the language that they already speak. Don't try and make them speak your language. Speak to them how they want to be spoken to. That's when the conversation started and when our Instagram started to skyrocket. And you saw other brands do the same thing within four, five, six months after, once they saw how explosive our first round of growth was. I think we got to 3 million [followers] in that first year, which was kind of unheard of [at that time]. So we really just kind of flipped the marketing script. And once we saw [the positive response], it opened all of our eyes to the fact that the beauty community was really hungry for a shift in what brands were giving them, and that's when all of our other marketing started to change.
But a lot of people fear their competitors instead of embracing the competitors. I think real brands who are going to continue to win in the future are brands that embrace their competitors. It's not really about competition as much as it is about community. And I think that's the one thing we always did better than anybody at Anastasia Beverly Hills in that period of time. We created a community when everybody else was trying to cultivate customers—and that was the big difference.
"You have to care about people for them to care about you": Michael's Human-First Approach to Building Long-Term Relationships With Content Creators
Conor: How many of the relationships with creators that you formed [at Anastasia Beverly Hills] have you brought with you [to Huda Beauty]?
Michael: It's a good few. You know, you meet people, you get to know people, and especially in the early days at Anastasia Beverly Hills and at Jouer, was when I was really able to cultivate relationships that were meaningful beyond the business. And that's the whole point. I think what a lot of big businesses and a lot of marketers try to do is, they try to throw money, they try to throw budget at something. And it's going to work for a bit, but it's transactional. It's a one-time thing.
At Anastasia, each [influencer] was a person, each person wasn't a KPI. Each person was somebody that we were going to lift up, maybe mentor a little bit if they weren't already really big. It was community-based, it wasn't transactional. It was really just about creating real relationships where we would help each other when we needed to. And I took that same thing to Jouer when I was at Jouer, and we made even more relationships. It's all about relationships. It's not about throwing money at things. It's about getting to know people and figuring out what's important to them.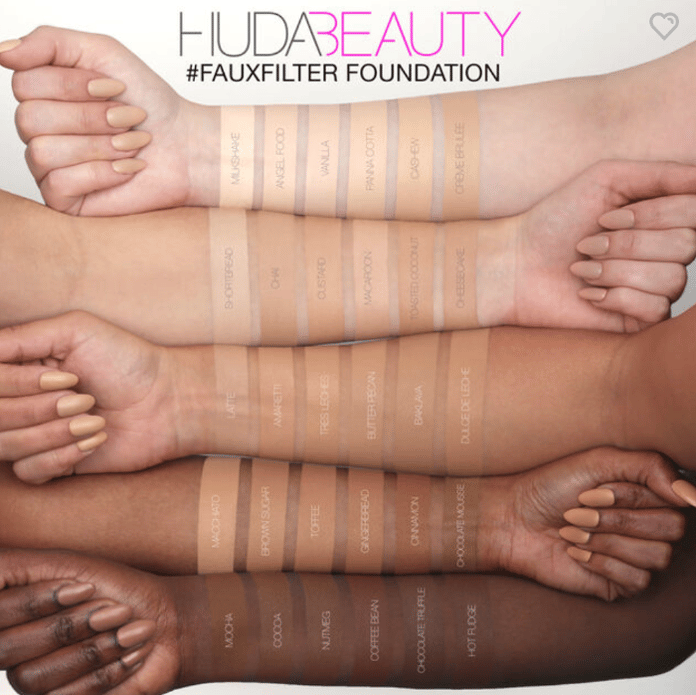 And newsflash, nobody cares about your business. And I say this and it's super irreverent and that's just kind of my style. But nobody cares about your business. You do, your people do, and your fans do, and that's great, but at the end of the day, you have to care about other people for them to care about you. And if you treat [creators] like a number, if you treat them like a KPI, if you want to approach them that way, there's enough business out there where they don't have to gravitate to that. You have to show them that you care about them, so that they care about you. It goes back to speaking to people in the way that they want to be spoken to. I always like to bring it back to this central message of, speak the right language for the room you're in.
I feel like all of our business functions could be distilled down to very, very simple emotional intelligence. If they need help, help them. If they want help, help them. If they don't ask for help, don't sit there and try to impose yourself on them. Influencers should feel comfortable coming to you about stuff that's not related to your brand too, and that's the other thing that I tell people that blows their mind.
And by the way, [building relationships with influencers] takes a shit ton of work. So understand that they're real people, understand that it takes a shit ton of work, and then find the ones that you would be friends with in real life. That's what I do, that's what everybody on my team does. Form real human relationships, and everything else is going to go from there.
--
You can watch the entire interview here, or listen to the full episode on Spotify, Apple Podcasts, or Google Podcasts to catch up on our 12 other episodes, featuring brands like ColourPop, INH Hair, Tula, and The North Face.