In Episode 11 of Earned, Conor chats with David Benayoun and Adam Bohbot, co-founders of fast-growing, carbon neutral jewelry brand Ana Luisa.
Since its launch in 2018, Ana Luisa has exploded onto the social media scene and quickly won over influencers with its high-quality yet affordable styles and sustainable mission statement. From January to July of 2020, the brand garnered $22.9M in Earned Media Value (EMV) from 1.1k influencers, reflecting respective 183% and 287% year-over-year growths in EMV and community size.
While Adam and David both attended EMLYON Business School in France, their fateful meeting actually took place in the backseat of a cab on their way to a Shanghai nightclub. After graduating, the two remained close friends, but pursued different career paths. David dove into the e-commerce business and worked for a company that helped labels like Tory Burch and Alexander Wang design, manufacture, and distribute jewelry, while Adam entered the VC world, before eventually joining David in the U.S. and becoming Head of Product at an influencer marketing software company. David even jokes that at one point, the pair "had the same clients, except I was taking care of their jewelry business and [Adam] was taking care of their influencer business."
After years of brainstorming business ideas together, the two decided to leverage their complementary skill sets in the jewelry and influencer marketing industries and create Ana Luisa in 2018.
In the episode, we learn more about why the pair chose to enter (and disrupt) the jewelry industry, and Adam and David explain why it was important to them to be seen as an American company. They discuss the challenges of entering a market that they did not grow up in, and of their experiences heading a women-targeted brand as two men. We learn about their thought process in taking outside investments, before diving into the reasoning behind Ana Luisa's unique weekly product drop strategy. Adam and David also give us a look into their product co-creation process with influencers, and emphasize the importance of building genuine influencer relationships—a pillar the brand built into its DNA. We also get more insight into how building out an influencer community on YouTube powered hyper growth for the brand, and how this strategy affected Ana Luisa's inventory planning. Finally, Adam and David share how the most important factor when evaluating prospective influencer partners is not follower count, but "value fit."
We've included a couple discussion highlights from the episode below, but be sure to check out the full video above, listen to the podcast below, or tune in on Spotify, Apple Podcasts, or Google Podcasts!
The following interview has been lightly edited for concision.
"Test and learn as much as possible": Why Ana Luisa Adopted the Product Drop Culture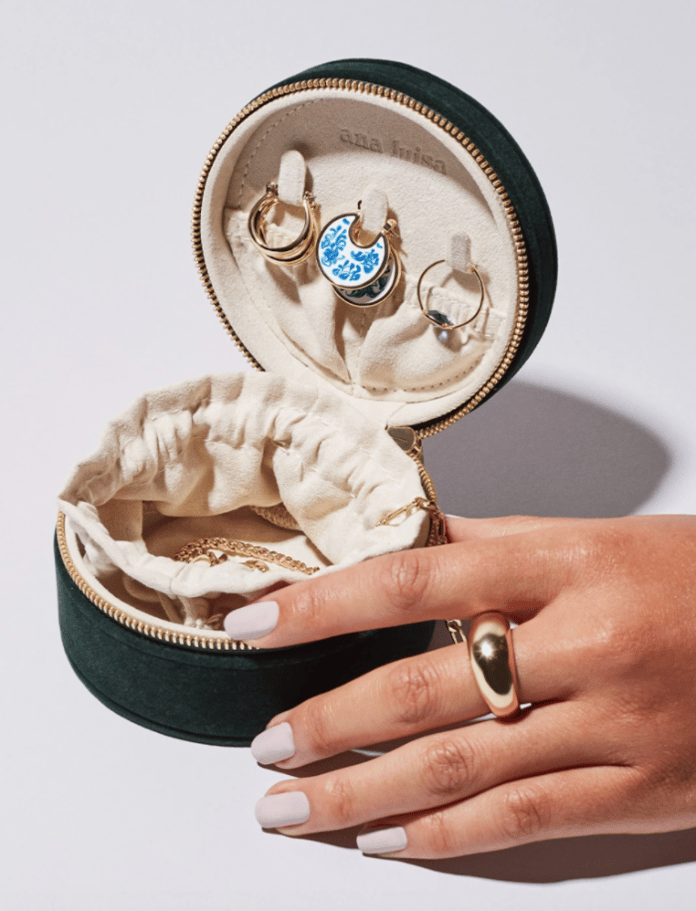 Conor: I'd love to talk a little about your product release strategy. It sounds like you guys have a "drop" culture, where you make product drops every week. What was the thinking on doing that, and what have been some of the challenges of it? I would imagine you guys typically sell out, which is really exciting.
David: So the original idea came from my previous job when I was working with all of these big brands, and I was always shocked whenever I would [ask] what collection are you working on right now, and they would tell me we're working like 18 months in advance or two years in advance on a collection, and we're placing orders a year before it releases. And I was like, that doesn't make any sense. How do you know what's going to sell? How do you know if it's going to perform and sell in all of your stores? So we knew that by having a more direct-to-consumer approach, we could avoid all of these buying meetings and trade shows, and we knew that we wanted to test and learn as much as possible, which was a very tech learning from Adam. So we decided to go for smaller batches, which was much more sustainable, and if things go well, you accelerate. We decided to do a weekly release so we could also get that point of contact with our influencers, with our customers, on new styles being released every week, and if something works well it stays on the website, and if it doesn't it will find its way out eventually. For us, it makes a lot of sense not only from the sustainability side, but also from the capital efficiency side. You don't want to commit to several thousand pieces of a style you have never tried before.
So that was the real idea behind it, and it made a lot of sense with the way we have our relationship with our vendors. It's all a matter of lead times, because if you do a small release, then you have to make sure you're going to be back in stock as soon as it sells out, and that's a big challenge in the fashion industry, and that's one of the biggest things we had to work with with our vendors. I would say we do twice as fast as any traditional jewelry brand in terms of development, production, and shipping, which is definitely a big advantage for us.
"If you're not genuine with influencers, it's not going to work": How Ana Luisa Invites Influencers to Co-Create Their Own Products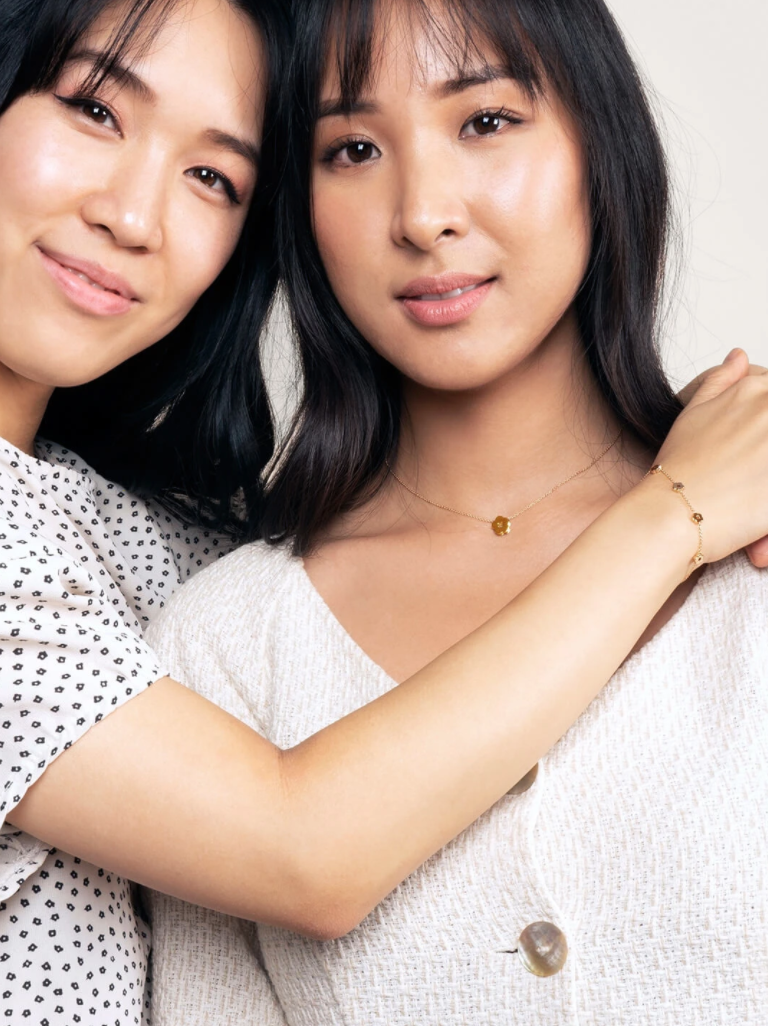 Conor: You guys have been doing a lot of co-creation with influencers. What inspired you guys to do that? How has it been going so far?
Adam: Co-creation is not something we just came up with recently and said "hey, let's do co-creation with influencers." I believe it was the end of 2018 and we were kicking off our influencer marketing strategy, and to do so, we decided to speak with a lot of influencers. Some of them were pretty big, and obviously they had very high fees to work with them because every brand wants to work with them, and it was just not possible for us to work with them. So we decided, at least let's have a talk. So, at the time it was possible, but we had coffees with a lot of influencers and we were really asking them, "What can we do that other brands cannot offer you? What do you really want to do with your content? What kind of skills do you have that you don't use expressfully?" And I would say 80-90% of influencers said "I want to be more creative with everything I'm creating, I'm growing a lot, I just don't have the technical knowledge about designing clothes, designing jewelry." And when you have these conversations a dozen times per week, then you figure out, well we need to help them get something out of their mind. We have the technical knowledge to help them manufacture and design, and we also have the infrastructure to help them sell it. And I believe that's how everything started.
David: Yeah, and at the same time, we're seeing all of these big brands flooding the influencer market with products that people just have to [hold up] and say "I love this shampoo," and it felt so not authentic. We knew that if you go into a co-creation process that's going to take you between three to nine months, where you start from scratch with an influencer and offer them the possibility to create the piece of their dreams, you know that the relationship they're going to have with the brand, and the relationship of their audience with the brand, is going to be so much more genuine. And one thing I learned from Adam was that, if you're not genuine with influencers, no matter how much you pay, it's not going to work. It's not a matter of how much you pay, it's really a matter of how proud is the influencer to work with you, how proud are they to release this product on their birthday, and things like that. So we had a huge learning curve, we made many mistakes along the way, but we created pieces from scratch with them. We really start from nothing, so it's a blank page and we tell them, "Whatever you want to do, we're going to help you make it." And it takes a long time to come to life, but when it does, it's shown to be pretty effective.
"Every time we released a YouTube video, the product sold out": How Ana Luisa's YouTube Strategy Fueled Hyper Growth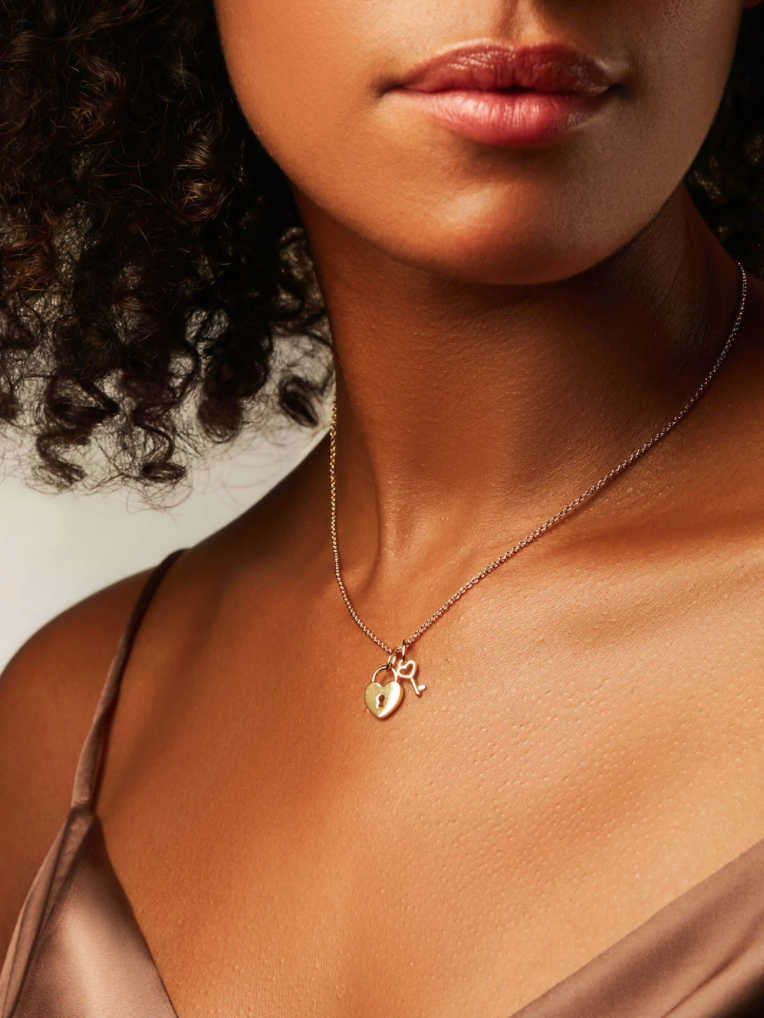 Conor: Adam, when I met you, one of the things that you talked about was how you guys really focused on YouTube. Talk to me about your strategies there, how you approached the influencers, some of your tactics that worked well or didn't work well, as well as why you chose YouTube.
Adam: Yeah, so, it was not a straight path to YouTube, we actually started with Instagram. We contacted a lot of influencers saying hey, we're a cool brand, we're trying to do this better than the others, please post our product. That was definitely not the right approach, because we had influencers posting about the brand, and the results were crazy poor, and we could not blame the influencers at all because they were doing exactly what we asked for. So we sat down again and thought, what really is Ana Luisa? What's our DNA? And there was a story to tell about the way we manufacture jewelry, how we strive to make sure that we are affordable, the process of becoming carbon neutral—there was a big story behind the brand. I believe that just posting on Instagram wasn't reflecting all the work behind the company.
So we thought about, what's the best way to tell a story today, and where do you go online when you need to tell a story? Long-form video was actually the best thing that was online for us at the time and it still is, so we had to look at YouTube. Obviously the influencer marketing was already there, there was a lot of brand advertising, but most of them were just doing unboxings and reviews. So the way we tried to switch things was, we contacted some influencers on YouTube that had the alignment with us in the way they shop, so a lot of influencers that really pay attention to the brands they are working with, and we'd write a brief, it's kind of a brand book that we send to influencers, and it has the overview of the company, and instead of saying I want this and that in terms of content, we're more like, this is what we are doing, we believe there is a value fit between you, your channel, your audience and our company, please give us a try, and if you like the jewelry, just mention it on your YouTube channel. And it worked right after the first video, it was quite insane. As soon as we found this perfect alignment between the influencers, their values, and the brand, we figured out, okay that's working, and how do we scale it?
You were asking us one of the biggest challenges of growing quickly, and I would say when we figured out this kind of collaboration could be a big hit, we wanted to double down on this if not do like ten times what we did the past month. So finding the influencers was quite easy at the beginning because we worked with 100 influencers and there are probably five thousand more that have this perfect alignment and fit with the brand, but when we sent them jewelry and they would do a video about the brand, people would go on our website and they tried to shop for the same product that they saw in the video, right? The only issue was that we were shipping so many pieces to influencers that we didn't have any pieces left for our customers. So it was kind of like doing advertising on a product page that was completely sold out. And weirdly enough, it took us like three months to figure out, why is the traffic not converting? Why are these people not buying? And we figured out that every time we released a YouTube video, the product on the website sold out. And that's where I would say that communication between every department is key, and that's why we decided to organize the company as really a tech company, where every department knows almost everything about what's going on. You contact influencers and they decide what pieces they want to receive, you ship them the pieces, so the production team needs to know what pieces to send, but then what you have to think is that, the video is going to be released three weeks, one month, if not two months later, right? How do you make sure that you still have this product in stock in two months?
Conor: Especially if you're doing limited releases. It's almost like you have to re-release it.
David: Exactly. But I would say where we got lucky was that audiences were coming to us with a genuine idea about what we did, so people would subscribe a lot to the waitlists on product pages on the website. So we would see some products with thousands and thousands of people in the waitlist because they saw an influencer wearing it and talking about the brand and the values of the brand. So whenever those products would come back in stock, they would sell out the same day again. So we've had these hyper growth issues on inventory, where no matter how many units we would order, they would be gone within one week. It's definitely a good problem to have, but it shows you one of the challenges we have, which is how do we handle inventory when we let influencers pick the styles they want to wear. And that's why the relationship with our jewelers was super important. All of the departments of the company are very well aware of what's happening on the influencer side, and I think that's the big difference from a lot of companies we talk to, where they just do influencers as a side project. For us it was very different and we took it much more seriously. Before creating the company in our original deck, the DNA of the brand was around that.
--
You can watch the entire interview here, or listen to the full episode on Spotify, Apple Podcasts, or Google Podcasts to catch up on our other 10 episodes, featuring brands like ColourPop, INH Hair, Tula, and The North Face.