In Earned's 10th episode, Conor sits down with Joe Cloyes, co-founder and CEO of sustainable superfood skincare brand Youth to the People.
While Joe studied public administration and city planning in college, he soon realized that he wanted to join the family business: Joe worked his way to Vice President of Eva's Esthetics, the plant-based botanical skincare line pioneered by his grandmother and mother of seven, Eva Friederichs, back in 1963.
Inspired by his grandmother's story and his family's passion for skincare, Joe and his cousin Greg Gonzalez founded their own skincare line, Youth to the People, in 2015. Since then, the brand has seen explosive growth, and has quickly become an influencer go-to for clean skincare. From January to July of 2020, Youth to the People powered $21.6M in Earned Media Value (EMV), a 70% year-over-year surge.
In the episode, we learn more about how Joe's love of skincare began at an early age with his grandmother's facials, and how he had "by far the largest skincare routine of anyone in my [college] dorm." Joe then shares how working at a company that recycled styrofoam got him into sustainability—a core pillar of Youth to the People, and reveals the advantages and challenges of working with family. We dive into Youth to the People's impressive growth trajectory, exploring the role that social media played in initial brand awareness, and how the brand's eventual Sephora partnership notably accelerated the speed of its growth. Conor asks about the learnings and challenges that come with rapid expansion, which Joe explains was a major factor in the brand's decision to take on multiple rounds of investments from firms including Strand Equity and Sandbridge Capital.
As Youth to the People is most known for its Superfood Cleanser, we also discuss finding the right balance between hero-product marketing and brand marketing. Of course, Joe shares how COVID-19 impacted the brand's marketing approach and changed their focus to be "completely digital," and we learn how Youth to the People uses its social platform to share its voice on everything from skincare to social justice. Finally, we talk about the brand's approach to working with content creators, and its focus on retaining long-term influencer relationships.
We've included a couple discussion highlights from the episode below, but be sure to check out the full video above, listen to the podcast below, or tune in on Spotify, Apple Podcasts, or Google Podcasts!
The following interview has been lightly edited for concision.
"It's changed our focus to be completely digital": How Youth To The People's Marketing Strategies Have Shifted Post-COVID
Conor: We've talked previously about how things have changed post-COVID, and how that's caused you to try new things, as well as questioning some of the big-dollar investments you were making before. So what have been some of those things that you're now questioning, and what are some things you're doing now that you couldn't believe you weren't doing before?
Joe: As we took everything in, as every business did when COVID hit, the first step was, "What's going to happen?" Our business stayed pretty consistent—we were built online, so while we had a huge amount of business within the Sephora stores that we lost, we still had our core online business, and the other part came back pretty quickly and shifted to online. But we were able to take a step back, because we had so many events planned, so many in-person things we were going to do, and [it was like], "Ok, those are shut down for the year, what are we going to do now? And that change in strategy and change in budget really helped us to completely focus on our web business and on our marketing and on our influencers—how we activate [them], and how we work with creators. It's just really changed our focus to be completely digital.
We were struggling as this digital brand that's also trying to live in this physical space with the thousand-plus Sephora stores we're in globally. We look at that as though we have a thousand little micro-stores across the world, so how do we service that and focus on that, because that's the first time for a lot of people that you're meeting the brand. But once that was not a thing to think about, we weren't worried about the physical as much and we just focused on the digital experience. We focused more on our website, we focused even more on our editorial, we focused even more on these areas to make sure they are giving our community every piece of information they would need, knowing there's probably not going to be a contact point with a Youth to the People person out in the world for a while. And that's really increased our business dramatically and improved our business very rapidly.
From Skincare to Sustainability to Social Justice: How YTTP Uses Social to Share Its Own Voice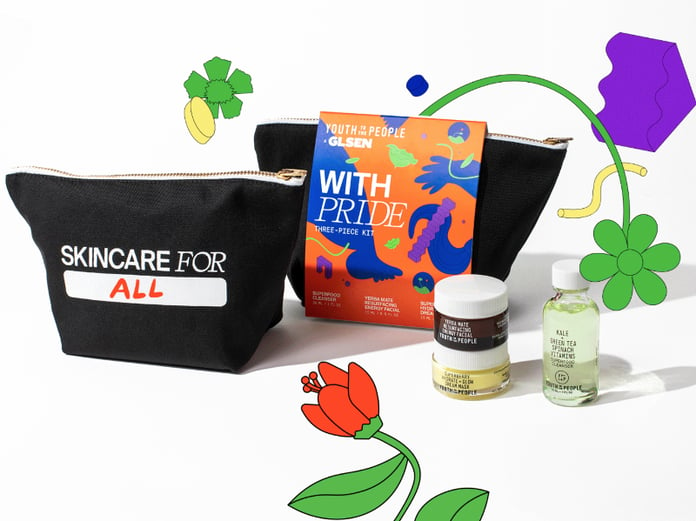 Conor: You've talked about how social was a big contributor to the brand's success. What's been your philosophy and strategy there?
Joe: Our plan with social has always been to show the products, be real, be authentic to what we want to do, get our voice out there. We're Youth to the People, we're not kale skincare, so what does Youth to the People mean, and [we] talk about that and the mentality we bring not only to skincare, but to wellness to social justice to sustainability to everything across the board we look at as a company. So, making sure we're using the platform as it's growing to share our voice, and within our storytelling, tell those stories that we care about. We even have an editorial that's been rolling for just past a year now. It's skincare, but it's also highlighting amazing people out there in the world that are doing really cool and good things and that are striving to make a difference.
That's the philosophy we've taken with our social, and it's the same with our products. We use mostly clear glass (unless it needs some sort of a color UV protection), we list our hero ingredients very boldly, and we want to be transparent about everything we do. So, transparent products and transparent on our social. Here's our products, here's what we're doing, here's the different models we're working with, and here's what we believe in.
--
You can watch the entire interview here, or listen to the full episode on Spotify, Apple Podcasts, or Google Podcasts to catch up on our other nine episodes, featuring brands like ColourPop, INH Hair, Tula, and The North Face.