As malls emptied out for months amid stay-at-home orders, the era of oversized shopping bags and ear-piercing kiosks may be over for good. Recent store closures aside, high-growth direct-to-consumer apparel and accessory brands are outpacing legacy labels in the race to keep up with Instagram's fast-paced fashion cycle. And speed isn't everything: innovative influencer marketing strategies have also positioned digitally native brands in categories from athleisure to luxury ahead of the competition. Here are just a few of the DTC fashion favorites we're keeping our eye on this summer.

The DTC Lingerie Favorite: Savage x Fenty
Celebrated for its inclusive sizing and red-hot pieces, superstar Rihanna's brand has emerged as a powerhouse in the DTC lingerie game. From January to May 2020, Savage x Fenty generated $58.6M EMV, an impressive 384% year-over-year surge. The brand has enjoyed enthusiastic support from its community of official brand ambassadors, which includes social media royalty like De'arra Taylor (@dearra on Instagram) as well as singer Kehlani (@kehlani): #SavagexAmbassador generated $32.5M EMV for the brand from 362 content creators as the brand's No. 1 hashtag during this time frame. Savage x Fenty has also won consistent shout-outs from champions of body positivity like Megan Crabbe (@bodyposipanda), with #BodyPositive collecting $265.5k EMV from January to May.
The Trend Chaser: Boohoo
From boxy tees to bikinis, the U.K.-based fast fashion brand stays ahead of every Instagram trend. From January to May 2020, Boohoo featured in content from 3.1k unique influencers, collecting $60.9M in Earned Media Value (EMV) as one of the top 10 EMV-driving apparel brands this year. The brand's buzzy reputation is no accident: in February, Boohoo whisked bloggers including Caelynn Miller-Keyes (@caelynnmillerkeyes on Instagram) to Bali, Indonesia, for a surfing trip, inspiring $1.6M EMV across posts tagged with the associated #BoohooInParadise. And when shelter-in-place orders put jet-setting on hold, the brand promoted safety in style with its #BoohooInTheHouse ($1.4M EMV) social distancing campaign, encouraging influencers like Kara Del Toro (@karajewelll) to curate cozy outfits at home.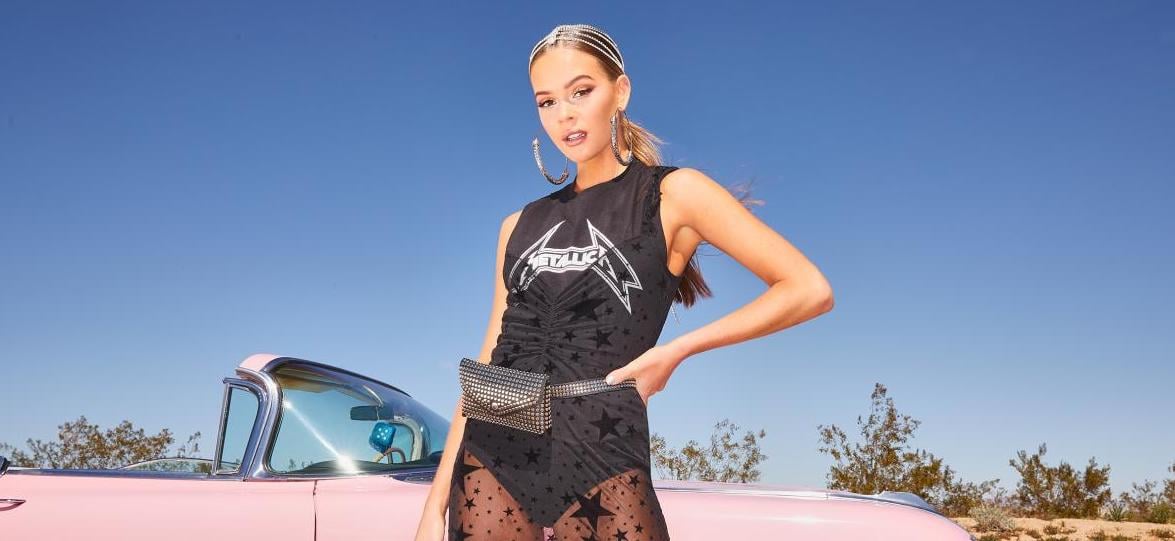 The DTC Gymrat: Gymshark
Want to look cute and show off your #gains? Gymshark has you covered. The DTC activewear brand boasted $65.2M EMV from January to May, thanks to partnerships with fitness bloggers like Whitney Simmons (@whitneyysimmons on Instagram), who garnered $6.0M EMV across an impressive 101 posts about the brand. In March, Gymshark also leveled up its at-home fitness game by teaming up with influencers on minimal-equipment home workout videos. Mentions of #HomeWorkout powered $4.9M EMV for the brand this year from 97 content creators, with the vast majority ($4.7M EMV) of this total generated from March to May.
The Instagram Accessorizer: Mejuri
In 2020, it's time for women to buy their own jewelry—just ask Mejuri. The minimalist brand, which offers handcrafted, ethically sourced pieces at competitive prices, has become a favorite among lifestyle bloggers like Allana Davidson (@allanaramaa on Instagram) looking to add a touch of glamour to casual looks. In February and March, Mejuri championed female empowerment by tapping brand partners including Orion Carloto (@orionvanessa) to showcase its jewelry in posts tagged #ForMyDamnSelf ($371.1k EMV), and celebrated its ethos of "everyday luxury" with its #EverydayMay ($434.0k EMV) campaign last month. The brand has also featured widely in #StayHome content promoting social distancing throughout the COVID-19 pandemic: the hashtag accrued $343.5k EMV from 70 influencers from January to May. In all, Mejuri collected $35.6M EMV during this time frame, achieving an impressive 137% year-over-year growth.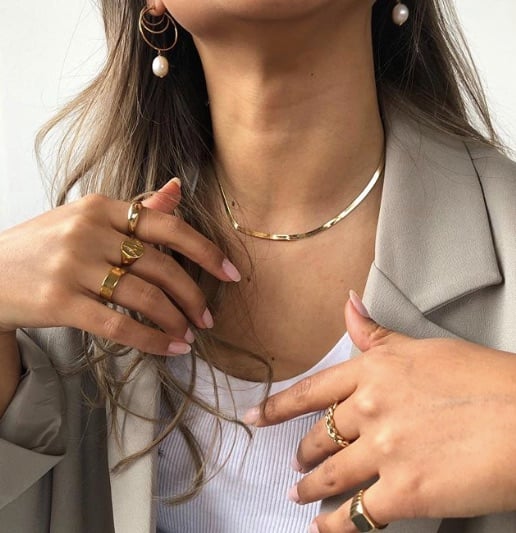 The DTC Luxury Innovator: Anine Bing
Founded by the eponymous Danish model, Anine Bing offers luxury wardrobe staples for Instagram It Girls. From January to May, the DTC brand netted $8.4M EMV from 852 content creators, enjoying respective 23% and 16% year-over-year growths in EMV and community size—a testament to Anine Bing's increasing relevance in the online fashion community. The label has inspired a steady stream of enthusiasm from members of its #AnineBingMuse influencer squad, with the hashtag powering $323.9k EMV this year. Notably, mentions of #AnineBingMuse surged from March through May, as housebound bloggers like Michelle Infusino (@michelleinfusino on Instagram) featured Anine Bing tees and other comfy-yet-chic apparel in at-home outfit posts: the tag inspired $56.6k EMV in March, $164.1k EMV in April, and $62.7k EMV in May after accruing $26.5k EMV in February.
The Luxury Badass: Fenty
Fenty here again. Launched in May 2019, Rihanna's DTC luxury fashion label embodies elegance with an edge. Fashion bloggers like Imaan Hammam (@imaanhammam on Instagram) and Aleali May (@alealimay) have made Fenty's oversized jackets and other apparel wardrobe staples, contributing $165.8k EMV and $173.6k EMV to the brand's $7.4M EMV total from January to May across four and six unsponsored posts. The brand also knows how to throw a party: amid April's shelter-in-place orders, Fenty offered fans much-needed entertainment by tapping artists including DJ Kitty Ca$h (@kittycash) to perform at its virtual "social club" on Instagram Live, generating $101.0k EMV across content tagged #FentySocialClub. Thanks partly to buzz around the event, Fenty closed April with a 75% month-over-month EMV growth, far outperforming the top 10 luxury fashion brands' average 26% MoM decline.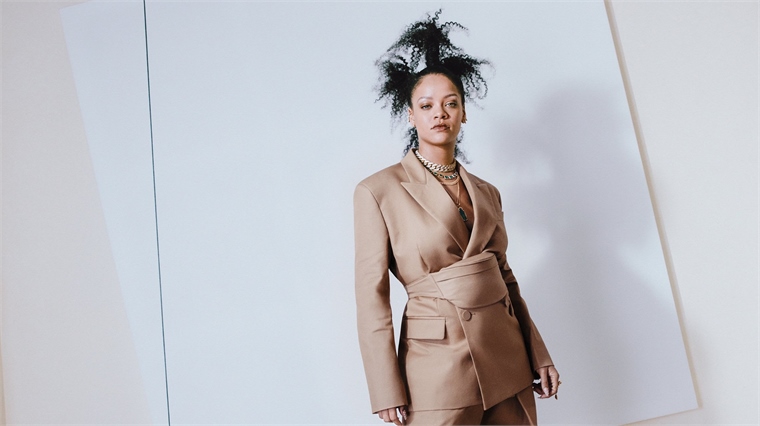 Shelter-in-place orders may be ending, but online shopping is here to stay—and these DTC fashion brands are reaping the benefits. To read more about the influencer marketing strategies keeping brands afloat during the coronavirus pandemic, download our April COVID-19 Impact Study Update & Tribe Top 10.