Brands see a significant boost in exposure when they're featured in beauty subscription boxes, but how long do the good times last?
It's like Christmas 12 times a year: each month, influencers unwrap the latest boxes from their favorite beauty subscription services, eager to see what new products have been included. These influencers then produce a wave of content following each release, ranging from unboxing videos and product reviews, to even the coveted "favorites" designation for certain offerings. Boxes like Boxycharm and Ipsy often serve as discovery platforms for the brands whose products are featured, and are a top publicity-driver for brands looking to make inroads with influencers and consumers alike.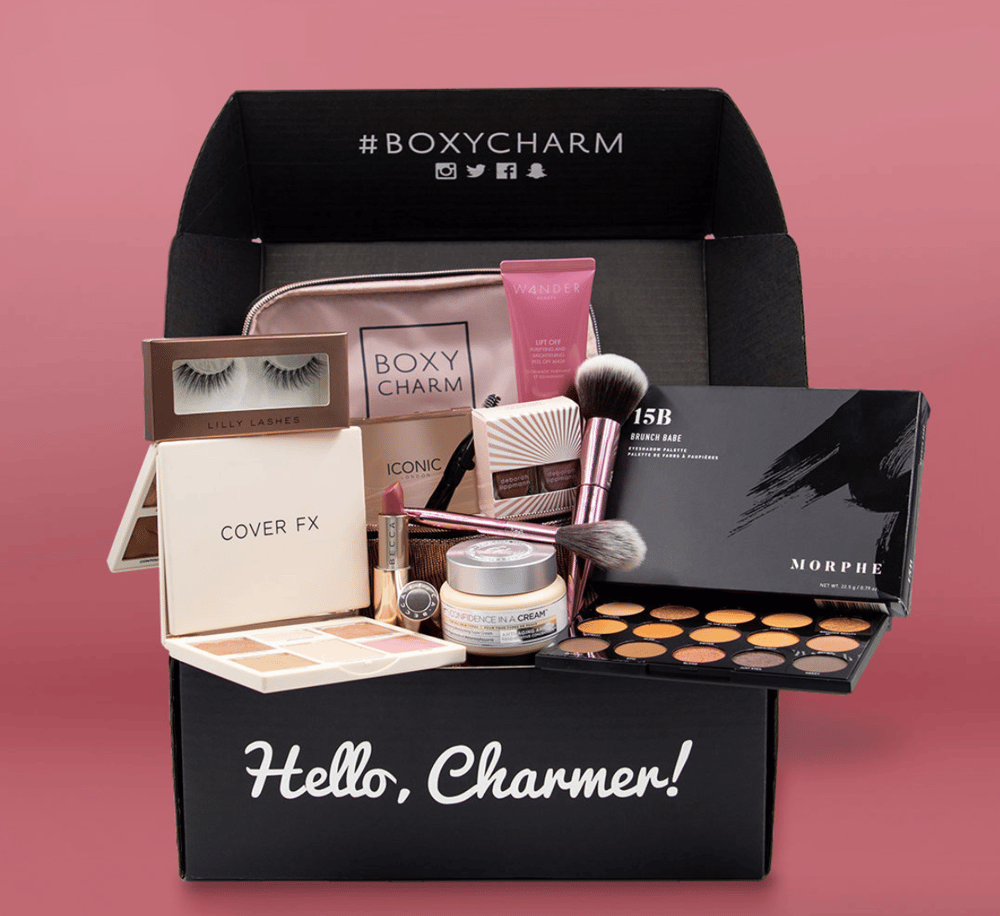 But what can brands expect from being featured in beauty boxes in terms of earned media value (EMV)? To determine whether boxes drive more EMV for their highlighted brands, and for how long, Tribe Dynamics investigated four brands that have been featured in various Boxycharm roundups in 2019. Sure enough, the results painted a fairly clear picture: a month of dramatically heightened EMV totals, followed by a return to normal levels.
Briogeo - Boxycharm, January 2019
When Briogeo's Farewell Frizz Rosarco Milk Leave-In Conditioning Spray was featured in Boxycharm's January 2019 box, it powered a big surge for the haircare brand: Briogeo's $3.4M EMV January total represented an impressive 321% month-over-month growth. What's more, this momentum stemmed almost entirely from Boxycharm-related content. #Boxycharm ranked as Briogeo's top January hashtag with $1.3M EMV, nearly double the total for #Briogeo ($676.2k EMV), while overall mentions of "Boxycharm" drove $2.0M EMV.
So featuring in the box was clearly a plus for Briogeo—but the full momentum wasn't sustained for long. Briogeo fell from $3.4M EMV in January to $1.3M EMV in February, $1.4M EMV March, and $1.4M EMV in April. However, these post-Boxycharm EMV totals still marked significant gains from the brand's $945.5k EMV and $797.5k EMV hauls in November and December 2018, respectively. Even if Briogeo couldn't quite match the hype of its Boxycharm inclusion over the next several months, the partnership served to expose the brand to a wider audience, which any up-and-coming brand could count as a pretty big win.
Farmacy - Boxycharm, February 2019
The inclusion of Farmacy's Clean Bee Ultra Gentle Facial Cleanser in Boxycharm's February roundup jumpstarted content creation around the product. The cleanser ranked as Farmacy's top offering for the month, driving $1.1M EMV via 127 ambassadors—a whopping EMV growth from its $88.8k EMV via 28 influencers in January. Boxycharm's owned Instagram (@boxycharm) was the product's top ambassador, driving $124.2k EMV across 11 posts. Overall, Farmacy's $2.3M EMV total in February marked an 87% MoM EMV gain.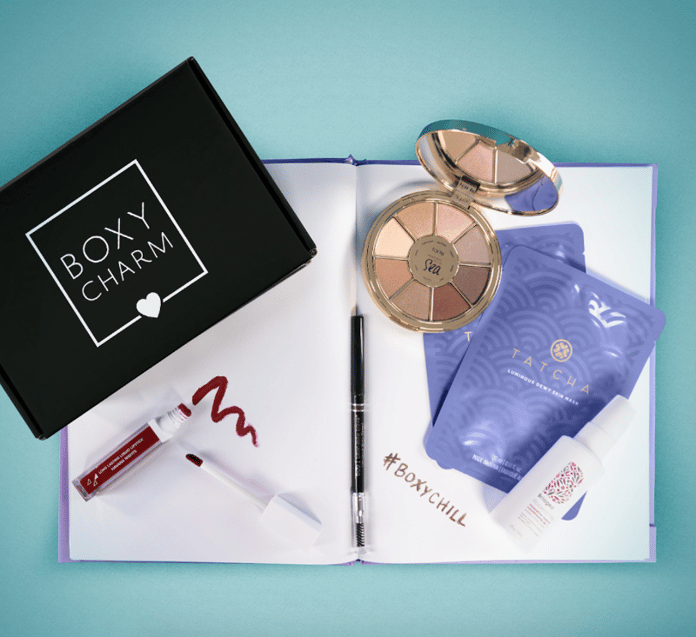 However, like Briogeo, the month of its inclusion in a Boxycharm box represented a one-time, high-water mark for Farmacy in terms of EMV. After netting $2.3M EMV via 346 ambassadors in February, Farmacy saw $1.1M EMV from 246 content creators in March, though the brand rebounded somewhat with $1.6M EMV in April. Notably, these totals still exceeded Farmacy's $897.4k and $745.9k EMV hauls in November and December 2018, implying once again that Boxycharm helped place the brand on solid footing.
Wander Beauty, Cover FX - Boxycharm, March 2019
By now, you're probably beginning to detect a pattern. Cover FX and Wander Beauty also both posted YTD-best monthly EMV totals upon being included in Boxycharm's March roundup. Wander Beauty's $4.9M EMV marked a 67% MoM increase, while Cover FX's $9.5M EMV represented a 33% MoM growth. Mentions of "Boxycharm" drove $2.8M EMV for Cover FX and $2.2M EMV for Wander Beauty in March, with #Boxycharm featuring in a respective 24% and 16% of Wander Beauty's and Cover FX's March posts.
Both Cover FX and Wander Beauty saw a drop in their EMV in April, driving a respective $6.0M EMV and $3.5M EMV. For Cover FX, this proved a steeper drop-off from its $7.4M and $7.2M EMV totals in January and February. Meanwhile, Wander Beauty's $3.5M EMV proved higher than its $2.2M and $2.9M EMV totals for the same months. Time will tell how these brands continue to fare, but like Briogeo and Farmacy, both benefited immediately from being featured in Boxycharm.
Conclusion: You're in for a good month (and the rest is up to you).
The Boxycharm Boost is real. Each brand in this analysis posted its highest YTD EMV total during the month it appeared in a subscription box, experiencing double- or triple-digit month-over-month growths. While all of the brands fell back to earth somewhat, many found themselves in better positions than they had been in previously, having picked up additional buzz and fans along the way. One lesson seems clear: though Boxycharm will elevate your brand for at least one month, it's up to your brand—and the quality of your products and influencer marketing program—to determine what you do with that newfound exposure.
| | | | | |
| --- | --- | --- | --- | --- |
| Brand Name | January 2019 | February 2019 | March 2019 | April 2019 |
| Cover FX | $7,354,314 EMV | $7,157,082 | $9,515,765 | $6,006,325 |
| Wander Beauty | $2,267,943 | $2,910,260 | $4,874,390 | $3,523,084 |
| Briogeo | $3,356,222 | $1,282,645 | $1,395,719 | $1,366,373 |
| Farmacy | $1,224,199 | $2,290,997 | $1,096,985 | $1,613,050 |
Highlighted months represent each brand's largest EMV total within the time period monitored. They also represent the month that each brand featured in a Boxycharm box. Coincidence? We think not!