Like all of us, the beauty community has been through a lot over the past year—and it's also grown and evolved in meaningful ways. Take the #CreativeMakeup trend, which gained global traction during lockdowns as beauty influencers turned to vibrant, avant-garde makeup art to entertain their followers and test the limits of their artistry. The silver lining of an otherwise turbulent year for cosmetics: enthusiasm for creative makeup looks has benefited several popular brands. However, few have enjoyed the standout success of Danessa Myricks Beauty: from May 2020 to April 2021, the self-taught MUA's eponymous company expanded its influencer network 86% year-over-year to 3.0k content creators, while its Earned Media Value (EMV) surged 91% YoY to $60.0M EMV. In comparison, the top 10 EMV-driving makeup brands averaged a 14% YoY community contraction, and 32% YoY drop in EMV.
What are the key ingredients in Danessa Myricks Beauty's success? Read on for insight into the trends and influencer marketing strategies that transformed Danessa Myricks Beauty from a niche favorite into one of Instagram's hottest indie cosmetics brands, from #CreativeMakeup hype to authentic values and a hero product. We'll also lay out some tactics other brands can use to mirror Danessa Myricks Beauty's sustained growth on social media.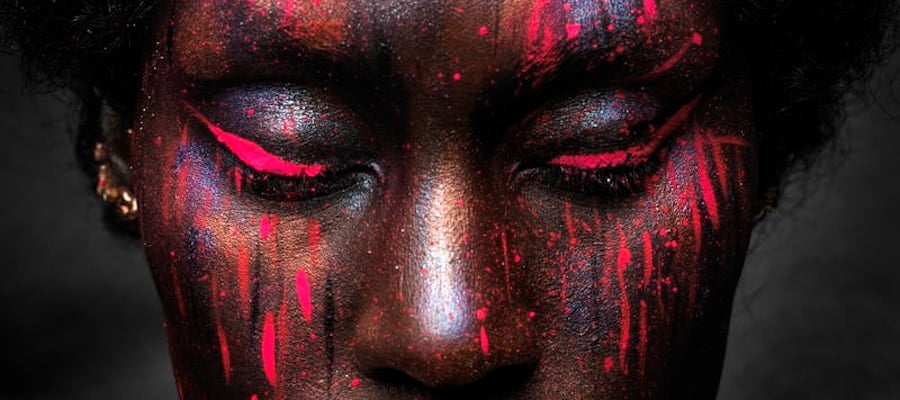 Danessa Myricks Beauty Emerges as Go-To Brand For Creative Makeup Looks
Most of us had to get a little creative when it came to having fun amid 2020's shelter-in-place orders. Beauty influencers were no exception: beginning in Q2 2020, content creators began taking over Instagram with colorful cut-creases and highly involved special-effects makeup looks you'd be unlikely to wear out of the house. Given its range of vibrant, versatile products—such as the Colorfix makeup collection—it's no surprise that Danessa Myricks Beauty quickly emerged as a favorite among #CreativeMakeup enthusiasts: #CreativeMakeup ranked among the brand's top five EMV-driving hashtags from May 2020 to April 2021 with $4.5M EMV from 163 influencers, up from $1.1M via 89 content creators in the 12 months prior. The tag reaped its greatest total in September when special-effects makeup expert Vanessa Davis (@the_wigs_and_makeup_manager on Instagram) featured Danessa Myricks Beauty's Waterproof Cream Palette in an elaborate skull look that she used to promote a virtual masterclass. Notably, Davis ranked among Danessa Myricks Beauty's top 15 influencers during the time frame monitored, powering $616.7k EMV across 14 brand mentions.

Danessa Myricks Beauty's Inclusive Mission Resonates With Influencers
Danessa Myricks Beauty aims to foster "an inclusive world of beauty with no boundaries," and it leaped into the spotlight at a time when political, economic, and social strife meant brands' values played a more important role than ever in winning influencers' endorsements. As protests for racial justice swept the streets of cities around the world in June 2020, content creators rallied around makeup brands with BIPOC individuals at the helm, including Danessa Myricks Beauty: Laurasia Andrea (@laurasiaandrea on Instagram), for example, featured a highlighter from the creative makeup brand in a glamorous "BLACK-OWNED EVERYTHING" look, while Shayla Mitchell (Makeupshayla on YouTube) shouted out Danessa Myricks Beauty in a video round-up of her favorite Black-owned cosmetics companies. #SupportBlackBusiness and #BlackLivesMatter both ranked among the brand's top 15 EMV-driving hashtags in June, generating a respective $188.4k and $184.9k from 24 and 53 beauty influencers. Powered by this wave of support, Danessa Myricks Beauty increased its overall EMV by 73% from May to June of 2020, jumping from $2.6M EMV in the former month to $4.4M EMV in the latter month.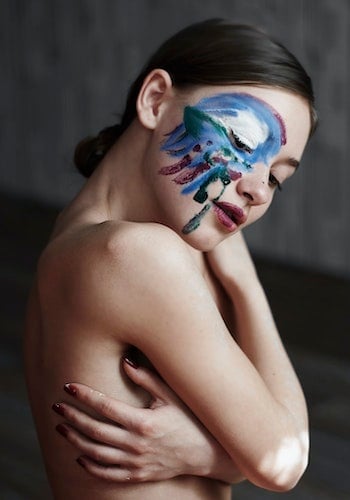 The Hero Colorfix Makeup Collection Reinforces Influencers' Loyalty to Danessa Myricks Beauty
The simplest way to ensure beauty influencers continue to talk about your brand (even when times aretough)? Build a hero product they can't get enough of. For Danessa Myricks Beauty, that go-to offering is the Colorfix makeup collection, a range of professional-quality face paints. Content creation around Colorfix surged in August 2020, corresponding with increased enthusiasm for creative makeup looks: the collection leaped from $627.1k EMV in July to $1.2M EMV in August, while #CreativeMakeup's haul grew from $398.4k EMV to $574.2k EMV month-over-month. Many of Colorfix's most impactful earners were special effects makeup aficionados like Mimi Choi (@mimles on Instagram), who featured the paints in otherworldly full-face transformations (the beauty influencer used Colorfix makeup to shapeshift into everything from various animals to a bouquet of flowers). Thanks in part to the staying power of the creative makeup trend, Colorfix sustained its momentum throughout the period monitored, accounting for an impressive 25% ($14.6M EMV) of Danessa Myricks Beauty's total from May 2020 to April 2021 and scoring mentions from 804 influencers.
As the world (as we once knew it) re-opens, the creativity and commitment to building a more inclusive society that beauty influencers demonstrated this past year will continue to shape online conversations. Bolstered by the growing clout of Gen Z, which places a tremendous value on social justice and the celebration of individuality, brands like Danessa Myricks Beauty that empower content creators to showcase their unique talents and aesthetics will shine the brightest. Here are some influencer marketing tips for brands hoping to stand out on social media in 2021.
Embrace unconventional trends: Influencers' interests and passions are always evolving, and the next buzzy beauty, fashion, or lifestyle trend might not be something you would have predicted. Rather than defending the status quo, join in on the conversations that are currently inspiring influencer activity—whether that's creative makeup, thrift flips, or something else—to ensure your brand remains relevant.
Stand by your core values. Today's content creators care deeply about brands' stories: the unique background and ideals that make your company tick. By taking a stance on issues your brand is genuinely invested in, you can connect with like-minded influencers on a human level and spark passionate content creation.
Highlight your hero products. If one or more of your products has enjoyed consistent momentum, don't let the hype die down. Instead, double down on efforts to get your top offerings into the hands of content creators likely to appreciate them. A product that has already earned the loyalty of numerous influencers is well-positioned to win approval from new fans.
To learn more about the independent beauty brands currently dominating influencer conversations, download Tribe Dynamics' Q1 2021 Indie Beauty Debrief.