In an increasingly crowded beauty space, brands need to do more than catch influencers' (and consumers') attention to succeed. While reaching new fans is key to growth in Earned Media Value (EMV), to attain long-term success, brands must nurture passionate families of advocates who are aligned with their message and continue to endorse them month after month. Of course, inspiring a cult following isn't easy, but through tailored and deliberate influencer outreach, brands can build close-knit communities of bloggers whose connections extend well beyond affinities for specific products. Here's how three beauty brands—Mehron Makeup, Ole Henriksen, and Revolution Beauty—attained cult status by managing not only their relationships with individual influencers, but also their communities as a whole, and how you can implement the same strategies to build a devoted fan base.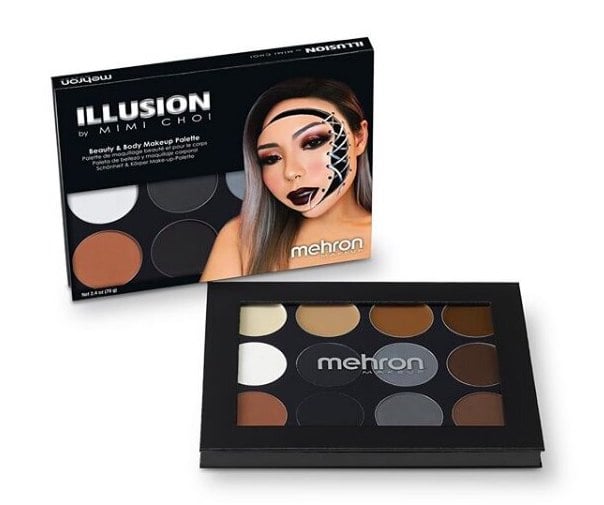 Mehron Makeup Makes Relationships Last
Special effects (SFX) makeup artists may be experts at transformation, but when it comes to brand loyalty, Instagram's chameleons are a consistent bunch. So it's no surprise that stage makeup brand Mehron Makeup boasts one of the most devoted followings in the cosmetics space: in 2019, the brand achieved a retention percentage of 90, meaning nearly all community members maintained or increased their EMV contributions month after month.
Mehron Makeup's strength at sustaining influencer relationships is no accident. The brand owes its go-to-status in the SFX world in part to niche products (its vibrant eye palettes and face paints are prime for elaborate, otherworldly creations), but also to strategic community management. In order to sustain interest across your influencer network, it's helpful to develop different outreach strategies for bloggers with different kinds of relationships to your brand. For example, a brand should approach a time-honored champion differently from a content creator who has authored just one post.
Mehron Makeup has effectively executed this strategy over the past few years: while it empowered SFX guru Mimi Choi (@mimles), who ranked among its top three earners in both 2018 and 2019, to co-create the Illusion Palette in late 2018, it activated a much broader swath of loyal and more recent supporters for its October 2019 #31DaysofMehronHalloween campaign. Thanks in part to this intentional approach to community-building, Mehron Makeup collected $82.1M EMV in 2019, a 34% year-over-year growth.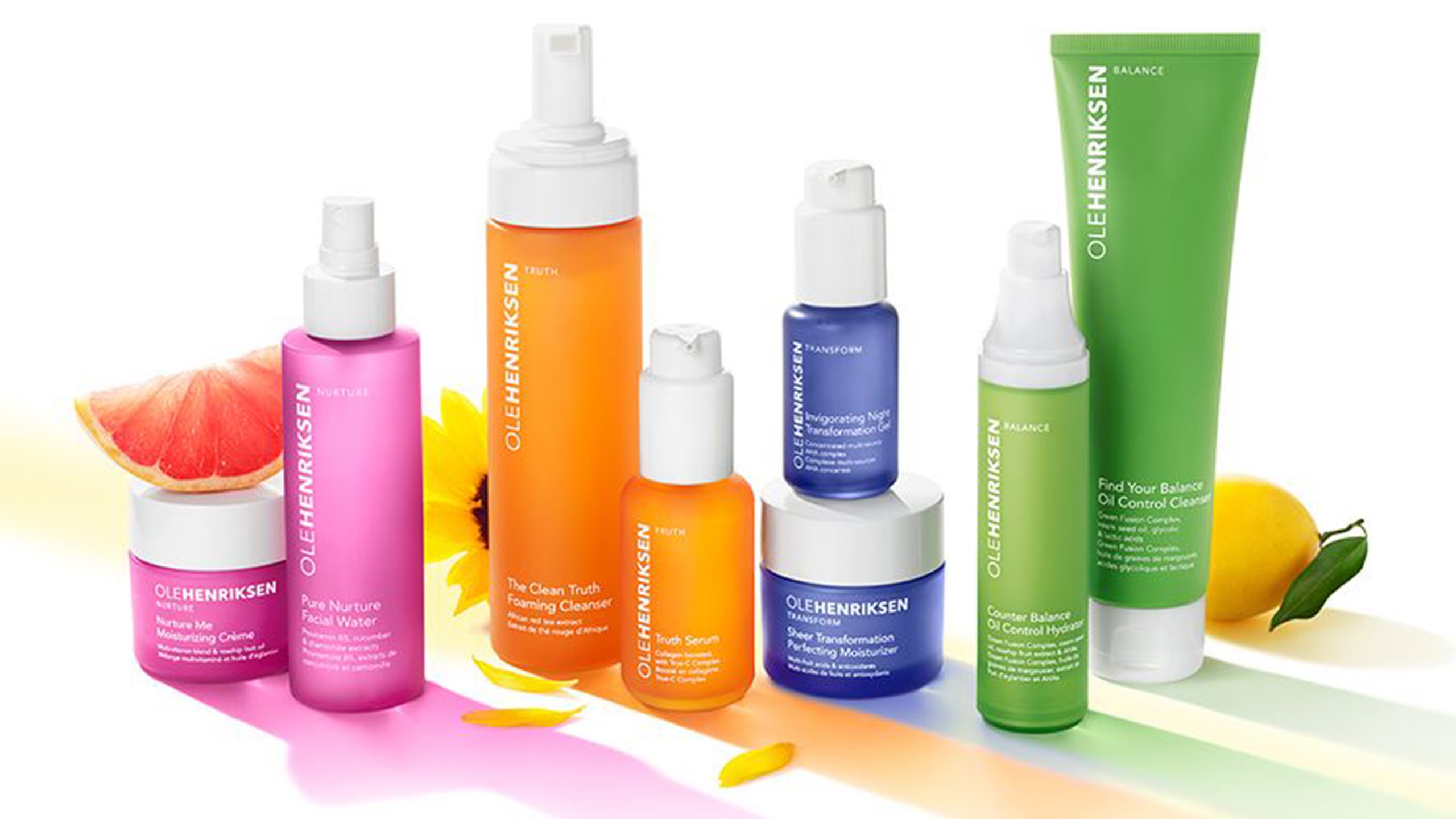 Ole Henriksen Opts for On-Brand Advocates
Curating an effective, reliable skincare routine can be a journey—and once bloggers strike gold, there's no looking back. In 2019, Ole Henriksen earned its place among an expanding list of skincare brands (think Glossier and Drunk Elephant) whose rapid growth has been fueled by the cult-like loyalty of their fans. The brand's $55.1M EMV marked an impressive 144% year-over-year increase, fueled by an 89% YoY improvement in influencer potency.
Ole Henriksen's increasingly impactful relationships with beauty bloggers can be largely attributed to the strong fit of its community—that is, how well influencer content mentioning the brand performs relative to those influencers' other content. Last year, Ole Henriksen achieved a fit score of 106, indicating that bloggers' posts about the brand actually garnered slightly more engagement than non-branded content.
In order to ensure that its products resonate not only with influencers, but also their followers, Ole Henriksen works with bloggers whose content is aligned enough with Ole Henriksen's story that posts about the brand can be seamlessly integrated into their own visual diaries. For example, Ole Henriksen's top 2019 EMV-driver was beauty blogger Thuy Le (@xthuyle on Instagram), whose passion for both skincare and makeup made her the ideal candidate to endorse the brand's range of pre-makeup offerings. Thuy powered $2.8M EMV for Ole Henriksen across 37 posts, a steep improvement upon her $60.5k EMV and one piece of content the previous year.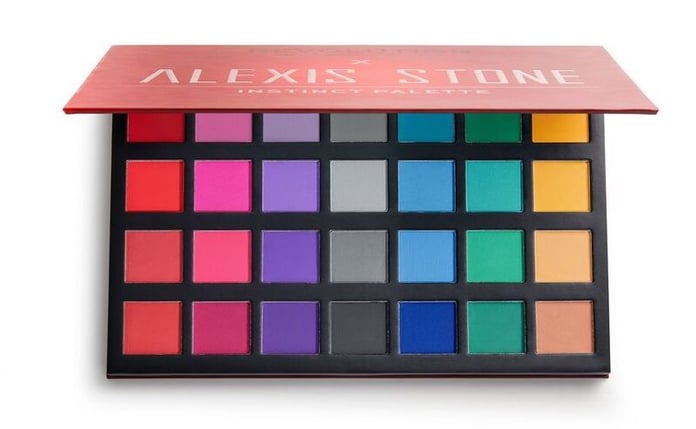 Revolution Beauty Values Consistency
With a name like Revolution Beauty, it's no surprise the cosmetics brand gets—and keeps—influencers fired up. Over 40% of the brand's 2019 EMV came from influencers on a streak of six or more months, while three of Revolution Beauty's top five EMV-drivers posted about the brand every month of 2019. Like Mehron Makeup, Revolution Beauty has cultivated lasting relationships with makeup enthusiasts through tiered outreach, rewarding brand devotees like Roxi Janiszewska (@roxxsaurus on Instagram) and Alexis Stone (@thealexisstone) with product collaborations while enticing relative newcomers with sends.
Revolution Beauty also enjoyed a boost from the January-launched Revolution Conceal & Define Concealer, which won a cult following of its own thanks to its affordability and beauty guru-approved quality: 759 of the concealer's 1.2k influencers used it more than once, while 190 included it in 10 or more pieces of content. By deliberately inspiring brand loyalty, and launching products worth returning to, Revolution achieved a 19% year-over-year EMV growth in 2019, accruing $139.5M EMV.
Takeaways: How to Build a Cult Brand
Forming a dedicated, enthusiastic influencer community isn't a matter of luck—it's the result of thoughtful and consistent relationship-building. Here are a few key strategies for fostering authentic and impactful influencer relationships that drive lasting EMV growth.
Choose influencers mindfully. When planning an activation, prioritize bloggers who have already expressed an organic interest in your brand, and whose own content aligns with your brand's story. Tribe Dynamics' Discover feature helps you identify the strongest ambassadors by surfacing influencers who have recently mentioned you, along with their posts, taking the guesswork out of finding a good fit.
Tailor your outreach strategy to different influencer groups. Influencer marketing isn't one-size-fits-all. Managing a broad and diverse community is easier when you group bloggers based on their affinity to your brand, and plan activations accordingly. You can use Tribe Dynamics' Ambassadors feature to keep tabs on your existing influencer relationships—including bloggers' engagement metrics and posting habits—so you can make informed decisions about whom to activate and when.
Consistently nurture relationships.

Just as consistent posting from an influencer indicates strong brand affinity, consistent outreach is key to sustaining bloggers' interest. With Tribe Dynamics' Campaigns feature, you can track content from any subset of your community for a specific activation, allowing you to measure and benchmark a campaign's success in real time and strategically plan your next initiative.
To learn more about the community management strategies that can drive long-term EMV growth for your brand, download Tribe Dynamics' Community Management: How to Plan Your 2020 Influencer Strategy report.