Every Glossier enthusiast knows you can't own just one product. That's because the DTC makeup and skincare brand—whose millennial pink, bubble-wrap makeup bags are ubiquitous among a certain subset of cosmopolitan cool girls—doesn't just sell products, per se. Powered by a cult fanbase, Glossier has evolved beyond a brand into a subculture: a name that's not only associated with beauty staples like Boy Brow and Cloud Paint, but with belonging.
Recently, a handful of up-and-coming brands have achieved a similar cult status by rallying beauty bloggers around a shared philosophy and ethos. Building off insights from Ipsy and Tribe Dynamics' recent "Cult Brands & Cult Products" panel at the Ipsy Assembly in LA, which featured brands like Sunday Riley and Pixi Beauty, let's look at some of the brands that have inspired the most devout influencer followings in 2019.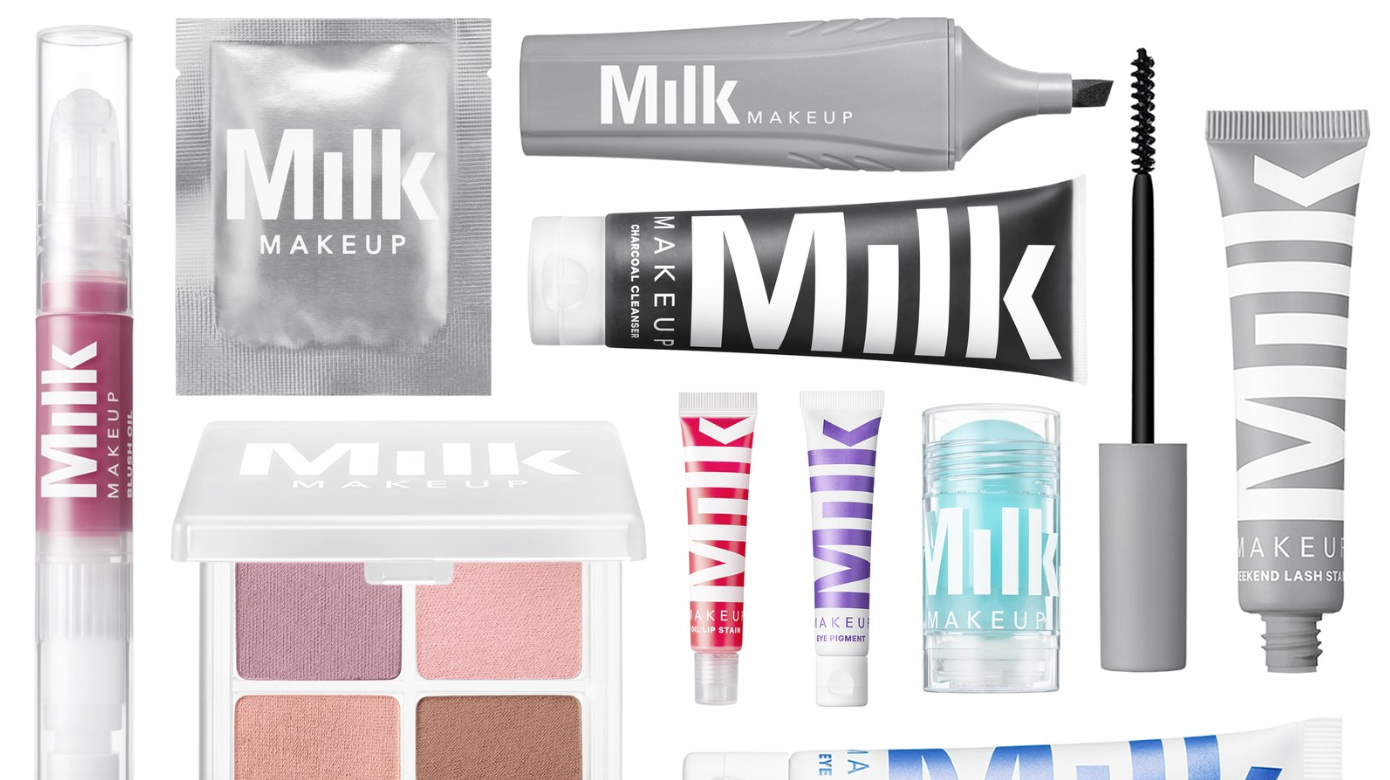 Milk Makeup
The Gen Z favorite has galvanized a passionate fan community with its inclusive branding and edgy, minimalist offerings. Thanks in part to the popularity of its CBD-infused Kush collection—which powered $62.0M EMV of Milk Makeup's $198.9M EMV (Earned Media Value) total from January to October 2019—the cult brand boasted a 150% year-over-year EMV growth, as well as a 101% YoY surge in ambassador potency, with influencers averaging $57.5k EMV each. Milk Makeup benefited from a particularly engaged, enthusiastic cohort of superfans: seven of the brand's top 10 advocates created over 100 pieces of content each, with 18-year-old SFX makeup enthusiast Abbey Strohmeyer powering $6.1M EMV across 195 looks as Milk Makeup's No. 1 earner.
DevaCurl
DevaCurl gets curly hair. One of the first brands to popularize chic, accessible haircare for curls, DevaCurl's commitment to product quality and championing self-love has won it a devoted fanbase. The cult brand—which was just acquired by Henkel—has countless champions in the natural hair and curly hair communities, with #CurlyHair and #NaturalHair powering $227.5k EMV and $148.2k EMV, respectively, from 155 and 97 influencers as two of DevaCurl's top five hashtags. Powered by routine shout-outs from beauty influencers like Felicia Jones (@hif3licia on Instagram)—who generated $1.5M EMV across an impressive 99 posts—the brand grew 11% year-over-year, boasting $14.9M EMV from January to October 2019.
Jeffree Star Cosmetics
Jeffree Star is a cult of personality—so it's no surprise the beauty guru's eponymous brand basically has a religious following. Between January and October, Jeffree Star Cosmetics accrued $187.6M EMV, racing ahead with a 57% year-over-year jump. The cult makeup brand's success can be partly attributed to a series of high-profile launches, including March's Blue Blood Palette ($16.7M EMV) and June's Jawbreaker Eyeshadow Palette ($11.7M EMV), that fans hotly anticipated and effusively celebrated. Jeffree Star Cosmetics also enjoyed a boost from YouTube phenomenon Shane Dawson, who chronicled the creative process behind his upcoming collaboration with Jeffree on the November-launched Conspiracy Collection. Shane, who boasts a cult-like following of his own, generated $2.9M EMV as one of the brand's 10 highest-earning influencers, while mentions of "conspiracy" netted $3.3M EMV.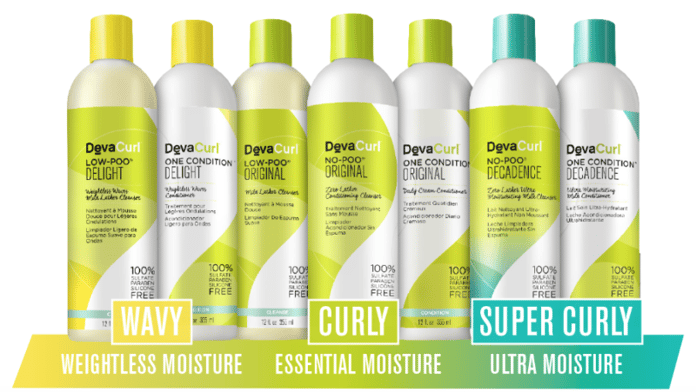 Pixi Beauty
The natural cosmetics and skincare brand's emphasis on glow has made it a favorite among fans of the "no makeup makeup" trend. Bloggers proved particularly fond of Pixi Beauty's face mists: 830 influencers mentioned the Pixi Mist range from January to October, collectively generating $12.4M EMV. Over one-third ($4.7M EMV) of the offering's haul came from beauty blogger Allie Binkowski (@allieballiemakup on Instagram), who included the mists in 306 of her 398 posts about Pixi Beauty. The cult brand's No. 2 product, the Glow Tonic, also inspired a dedicated fanbase, earning repeat mentions from 668 of its 1.4k advocates and collecting $7.9M EMV. Altogether, Pixi Beauty accrued $121.6M EMV during this time frame, a 56% year-over-year growth.
P.Louise Makeup Academy
The U.K. cosmetics brand, founded by makeup artist and educator P. Louise, has inspired a growing following among cut-crease enthusiasts, with its $115.5M EMV January through October total representing an impressive 130% year-over-year increase. Hype around the brand stemmed largely from the hero P.Louise Base: the eyeshadow primer accounted for $87.5M (75%) of the brand's EMV as its No. 1 product by a wide margin (the No. 2 offering, the Secret Sinner Palette, accrued $9.4M EMV). Notably, fans of the base rarely used it just once: 749 of the 985 influencers who used the cult beauty product featured it in two or more pieces of content, and four of the primer's five top earners shouted it out over 50 times—a testament to its "holy grail" status among makeup enthusiasts.
Drunk Elephant
The rapidly growing cult skincare brand—which was recently acquired by Shiseido for over $800 million—is a #shelfie staple. From January to October 2019, Drunk Elephant benefited from a wildly prolific influencer community, with eight of its top 10 EMV drivers mentioning the brand in over 50 pieces of content. This consistent engagement was fueled partly by the impressive staying power of cult beauty products like the C-Firma Day Serum and Protini Polypeptide Cream: both offerings garnered over $200M EMV every month during this time frame, averaging a respective $432.5k EMV and $427.2k EMV per month. And hype around the brand has far from peaked. Drunk Elephant's $41.5M EMV total from January to October marked a sizable 74% year-over-year increase, while its 2.7k content creators represented a 33% YoY community expansion.

As these brands' distinct stories suggest, there's no single path to cult appeal. However, most brands that achieve cult status do tend to exemplify a few best practices. First, cult brands claim a unique position in the beauty space, and stand by values that set them apart from the crowd—whether that's Pixi Beauty's all-natural ethos, or DevaCurl's enthusiastic celebration of curly hair. Next, cult brands thoughtfully engage influencers who embody those values, curating a community of like-minded brand champions who reinforce the brand's one-of-a-kind significance.
While not all cult beauty brands are indie brands, indie brands are often cult brands. To learn more about the latest trends in up-and-coming beauty brands, download Tribe Dynamics' Q2 Indie Beauty Debrief here.